Hina Altaf is a talented Pakistani actress who rose to prominence after starring in the drama Udaari. Her hit drama, "Aatish" alongside Azfar Rehman, catapulted her to stardom. Agha Ali, a talented actress, is married to the attractive actress Hina Altaf, and they both enjoy a happy and healthy married life.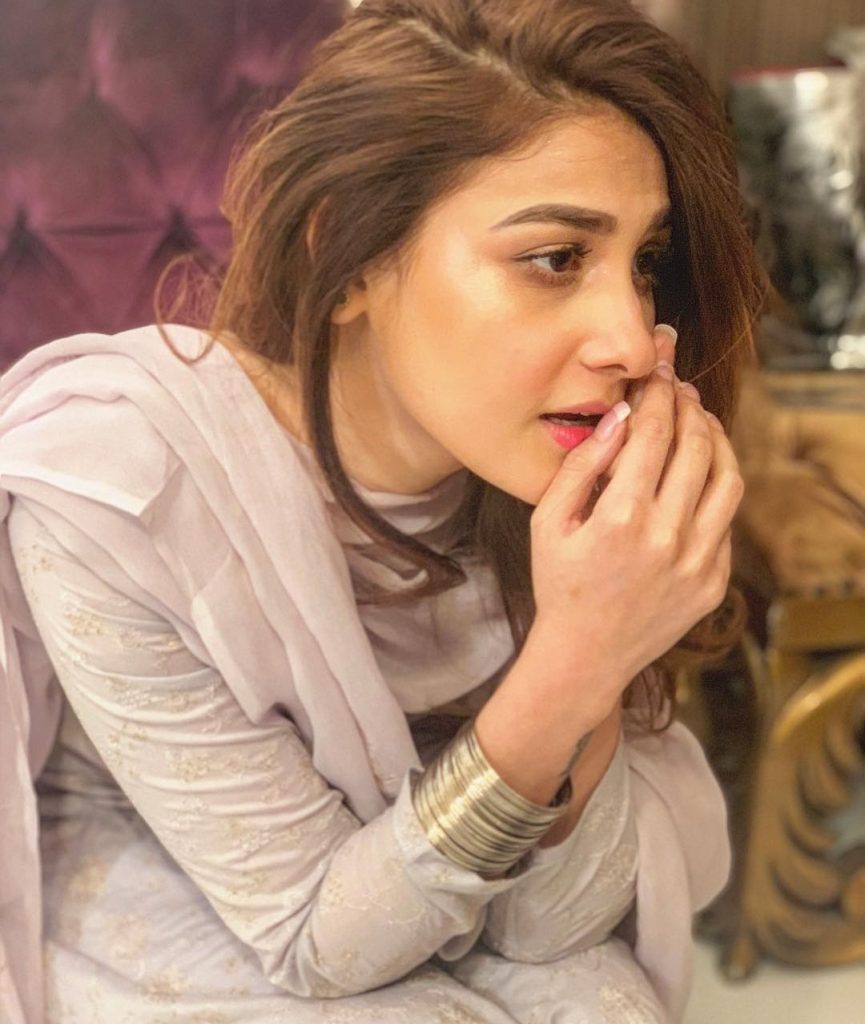 The actress recently revealed the devastating news of her father's death. 
"The most powerful person I have ever known and met in my entire life is my father, who has passed away. Please pray for his maghfirat," Hina Altaf posted on her official Instagram account, making fans and followers sad by the devastating news.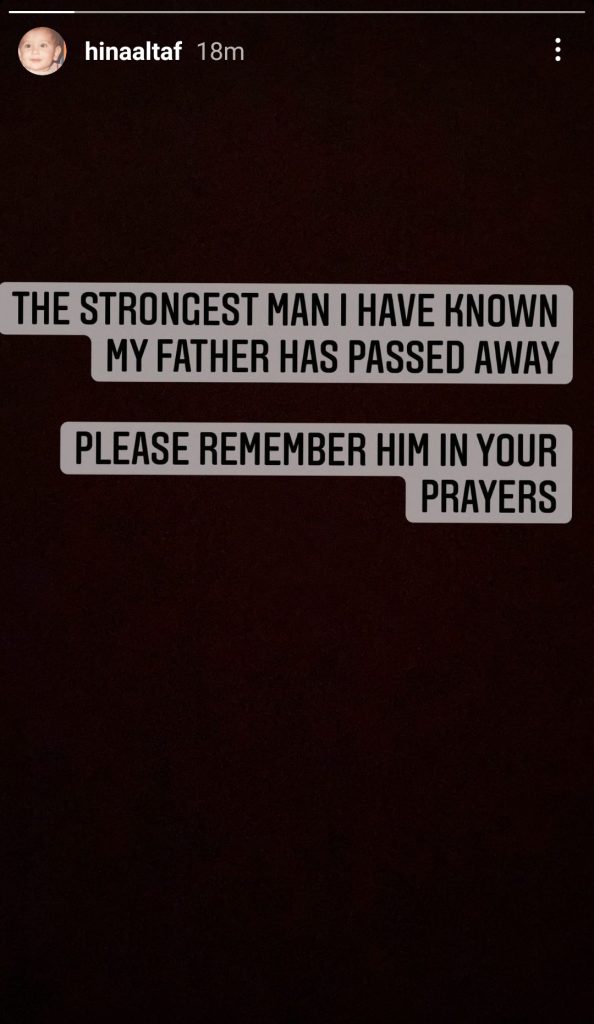 Hina Altaf had never posted images of her father on Instagram, but a fan saw her father on her Nikkah day. Hina used to have a wonderful relationship with her father, and she revealed in an interview that her father once told her in affection that he loved her and was proud of the achievements she had. While speaking about her father, the actress became teary-eyed, and it clearly shows how close Hina Altaf is to her father.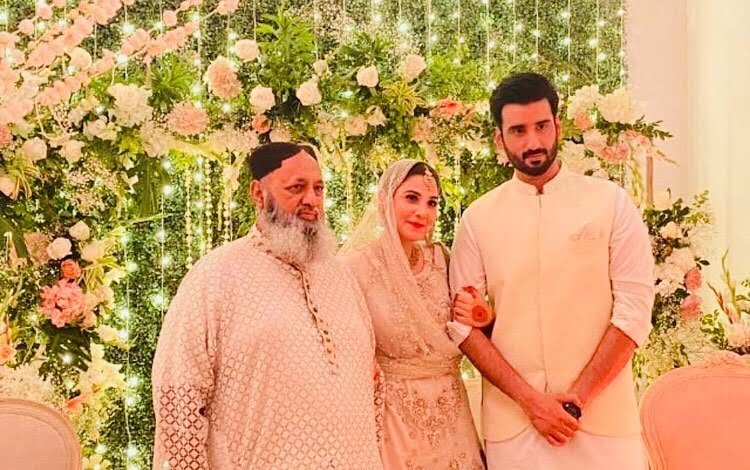 Fans and acquaintances of the actress have sent their heartfelt sympathies to him. Hina and her father are also in our prayers. We pray for Hina's father maghfirat and may Allah bless him with the highest rank in Jannah and give patience to Hina Altaf and her family in this difficult time. Ameen!