In January 2021, Nadia Khan married for the third time, to Faisal Mumtaz Rao, a former Pakistan Air Force Wing Commander.
She was previously married to Khawar Iqbal, with whom she filed for divorce, and the facts of her first marriage are undisclosed to the general world. From her previous marriages, Nadia Khan has a daughter named Alizeh and a son named Azaan.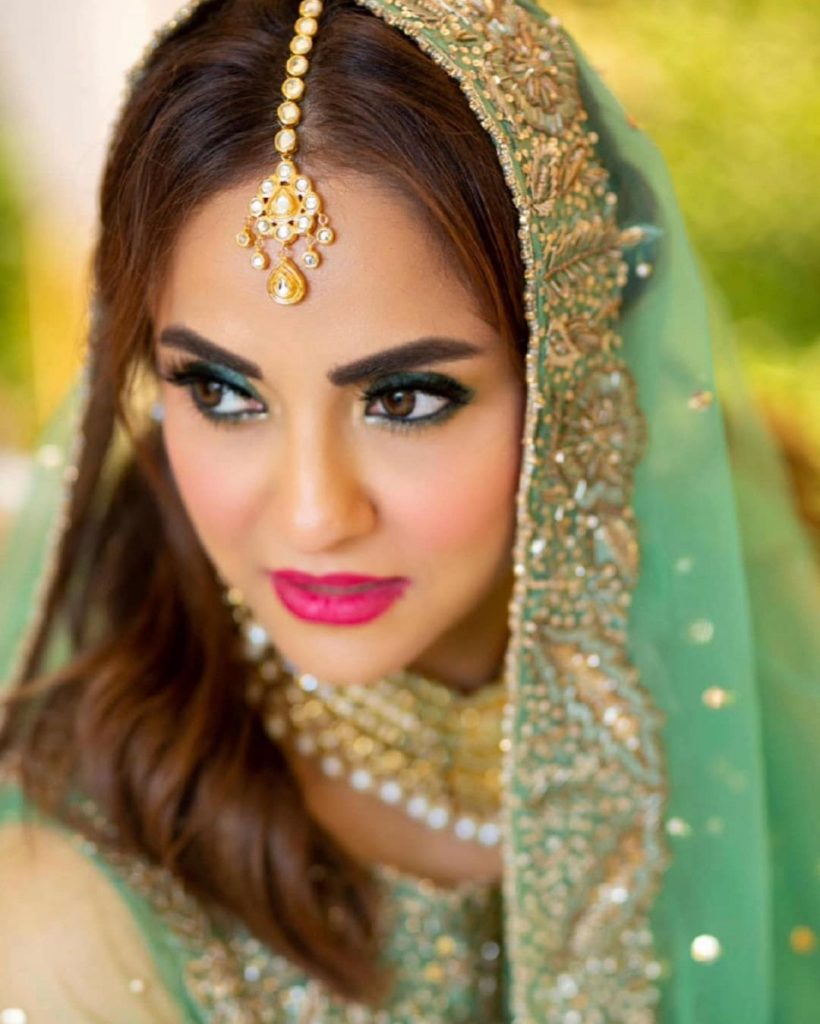 Nadia Khan was born to an ethnic Pathan family in Quetta, Balochistan, and relocated to Rawalpindi, Punjab, when she was a child. Khan began her career in the Punjabi city of Rawalpindi.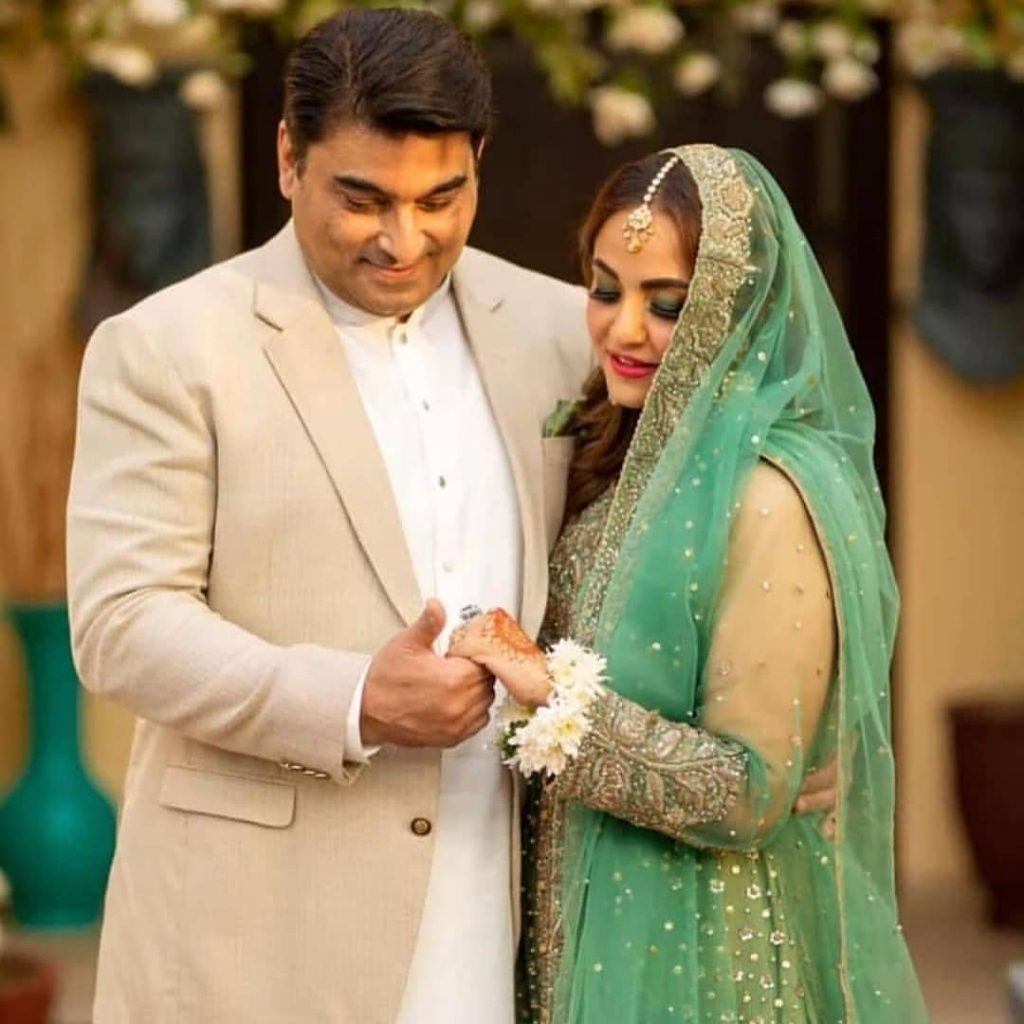 Khan made her acting debut in 1995 on Haseena Moin's Pal Do Pal, a sitcom she co-wrote. She was nominated for a PTV Best Actress Award for her performance in Bandhan (1996). In the same year, the private sector published Bharam, a drama serial written and directed by M. Izhar Bobby in which Khan co-starred with young Yasir Nawaz.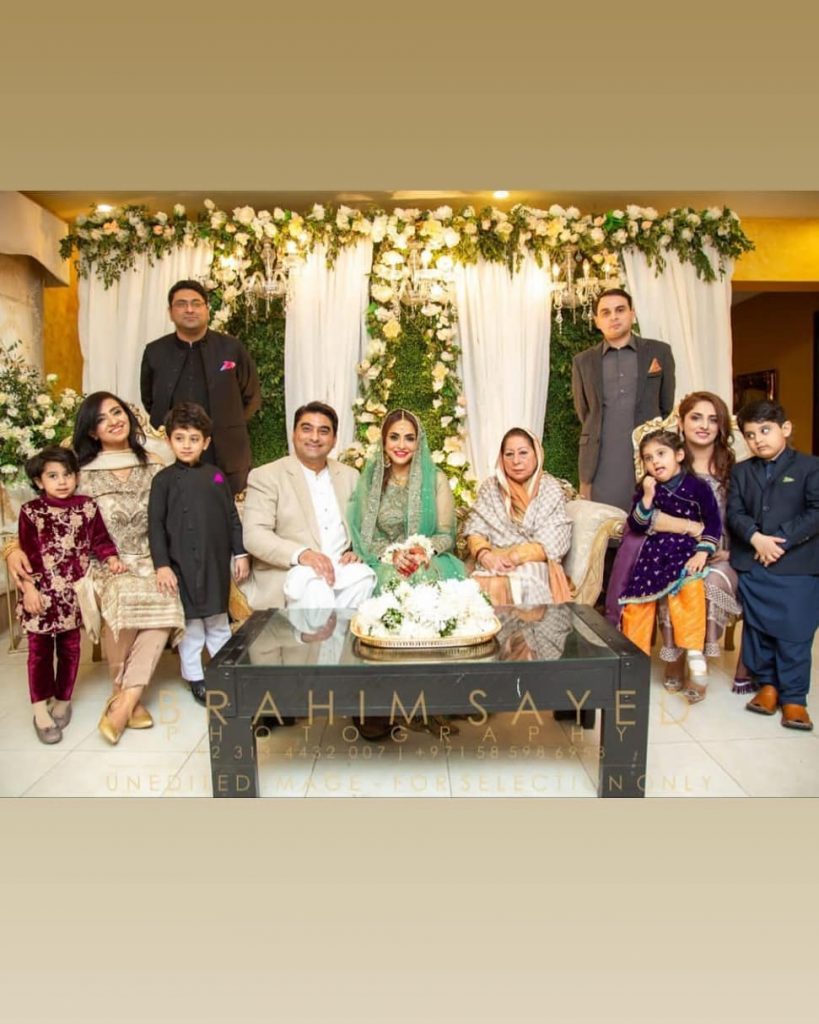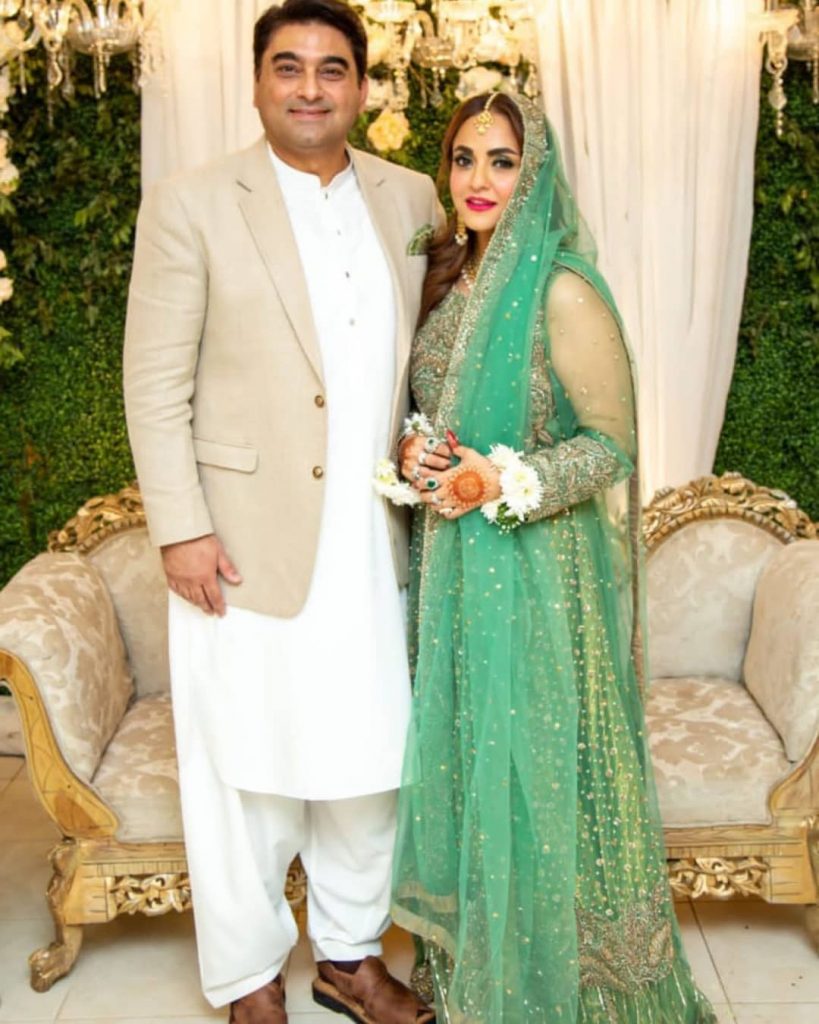 Nadia Khan, a well-known Pakistani actress and television host, teased her admirers with fresh nikkah and wedding photos just hours after confirming her third marriage. The morning show anchor took to Instagram and published a link to her YouTube page, where she gave a whole video tale of all the unforgettable moments from their private wedding at their farmhouse near Islamabad.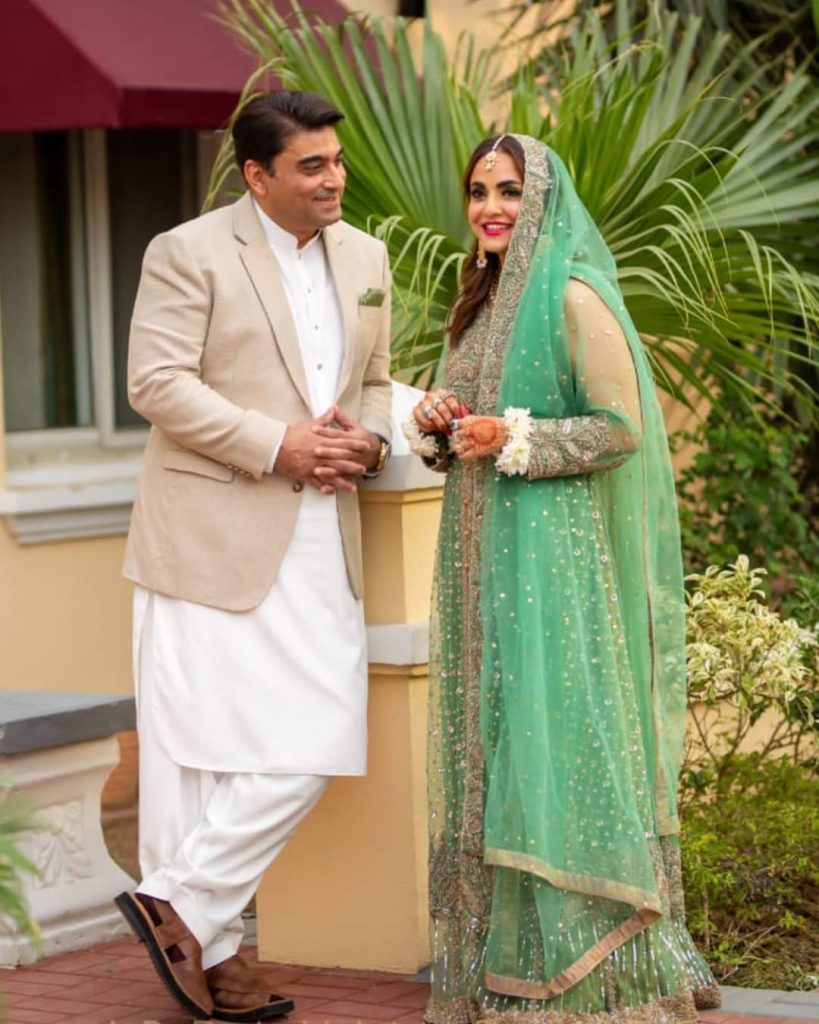 The wedding ceremony was attended by close friends and relatives. Faisal Mumtaz Rao, Nadia's spouse, is a retired Wing Commander, according to her.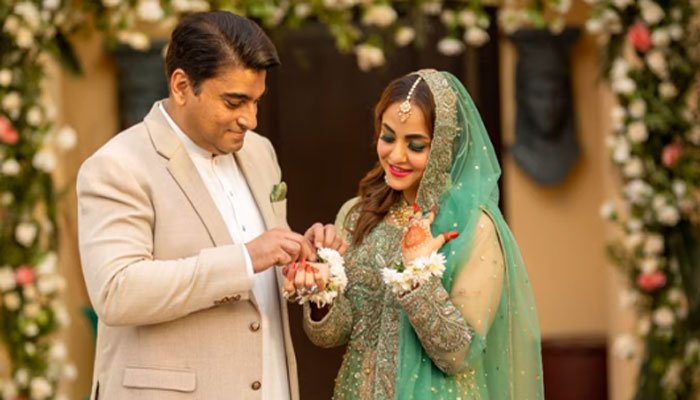 One of Nadia's fans commented on her latest wedding photos and asked her why she was getting married for the third time given she had already married for the second time and had a one-year-old son.
"Kiaan is my adoptive son, and this is my second marriage," Nadia revealed in response to the remark.