On April 2021, renowned TikToker Kanwal Aftab and Zulqarnain Sikandar were hitched in a lovely Nikkah ceremony. The Nikkah event for Zulqarnain and Kanwal was hosted in Lahore. Kanwal and Zulqarnain's Nikkah drew a number of notable TikTokers and celebrities.
Kanwal and Zulqarnain, who were Nikkahfied in 2021, are getting ready to celebrate their ceremonial wedding. Kanwal and Zulqarnain's wedding festivities were in full bloom, with the newlyweds kicking off their celebrations with a Mayoun event last night. Kanwal wore a classic yellow gown for her Mayoun and looked simply stunning. Zulqarnain looked suave in a white kurta and trousers with a royal coat. We have compiled some stunning images from Kanwal and Zulqarnain's Maiyoon wedding.
Let us have a sneak peek at the beautiful and fu-filled photographs from the Maiyoon of Kanwal and Zulqarnain: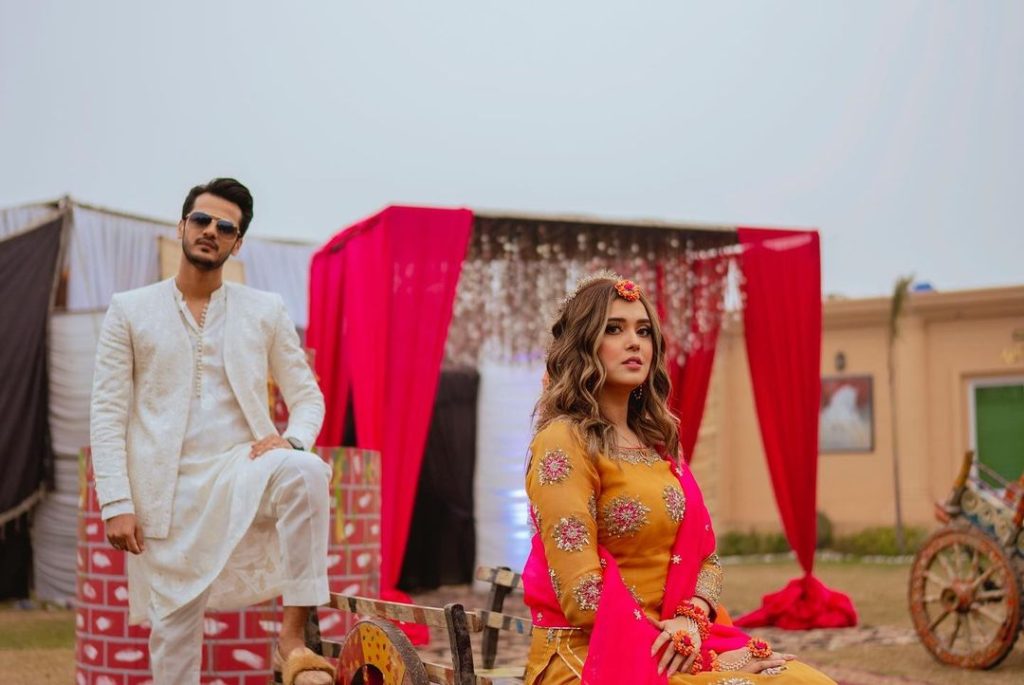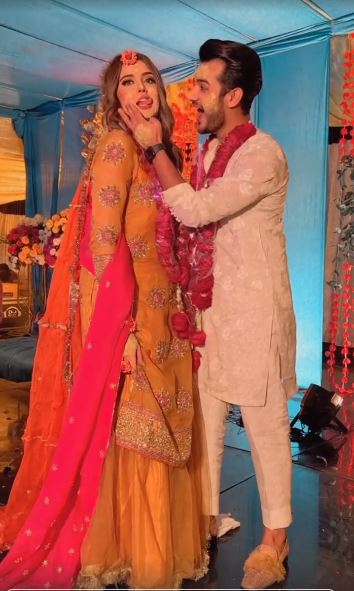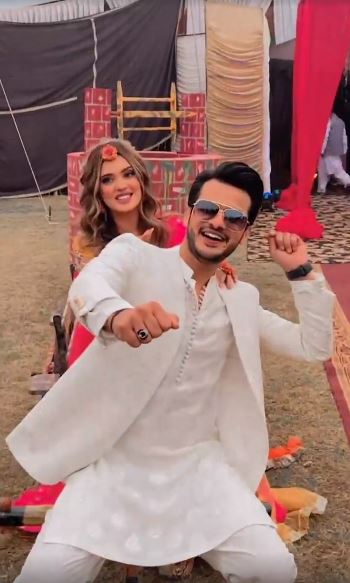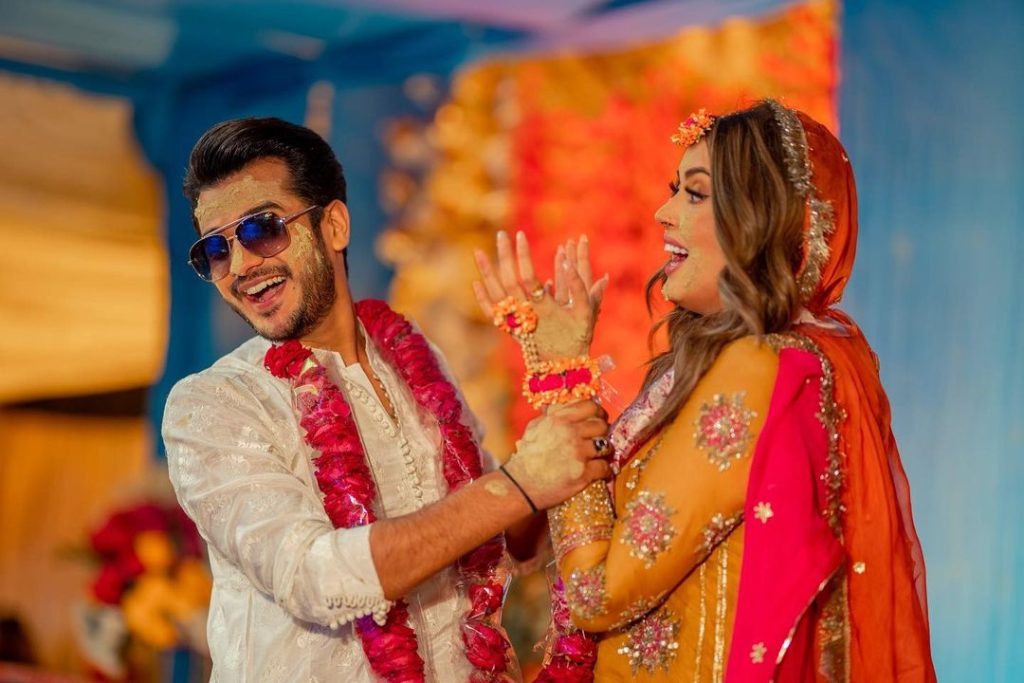 After getting nikkahfied, Kanwal Aftab and Zulqarnain appeared in a comic show for the first time, and both looked so cute and outmatched. Noman Ijaz, who we all recognize as one of the most veteran hosts and actors, asked them some hilarious and profound life questions, to which Kanwal Aftab and Zulqarnain responded and also enjoyed every minute.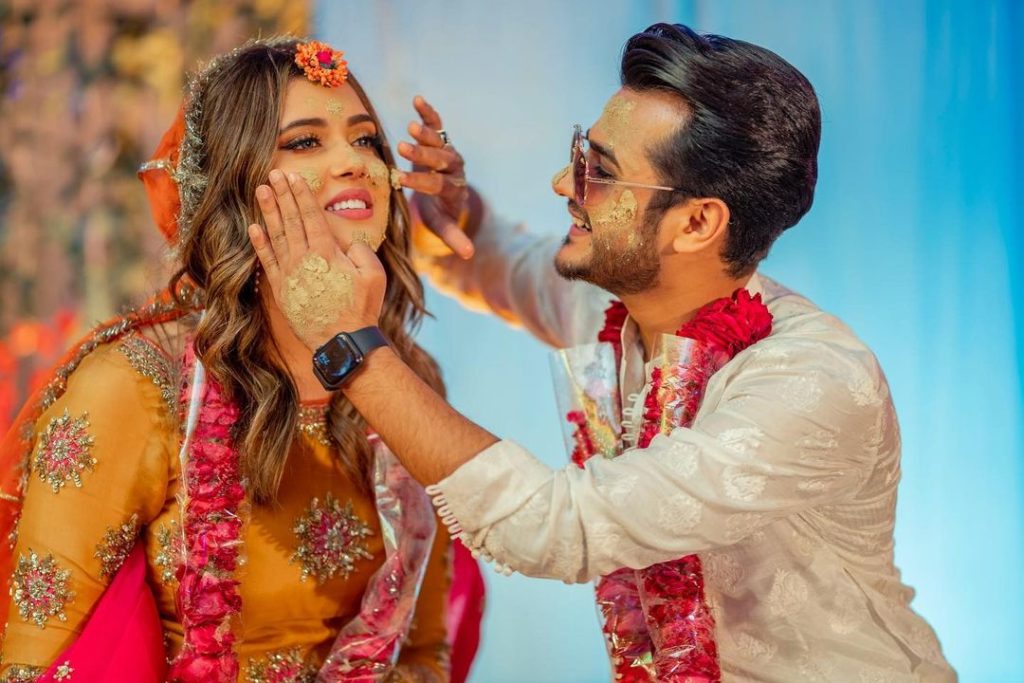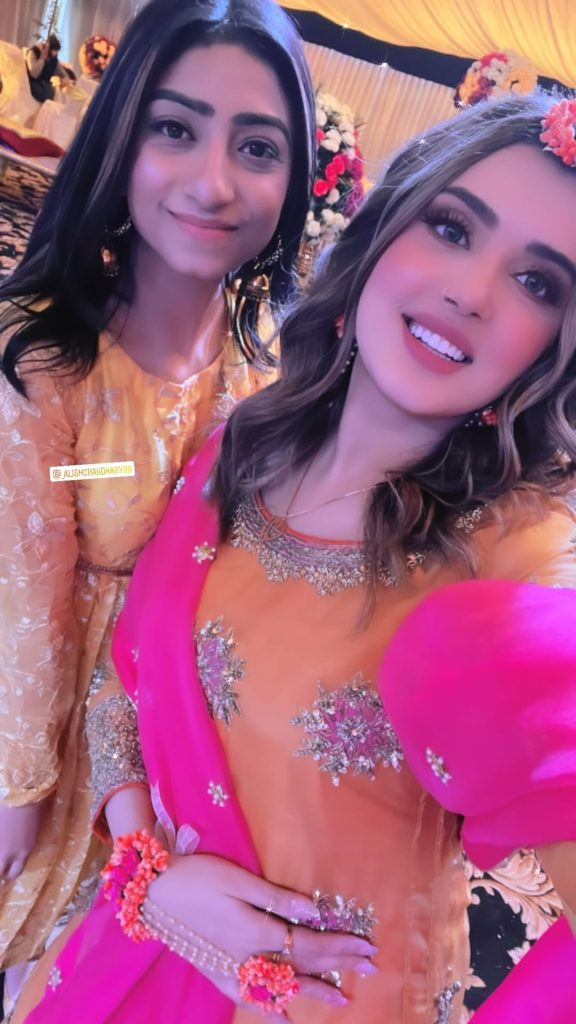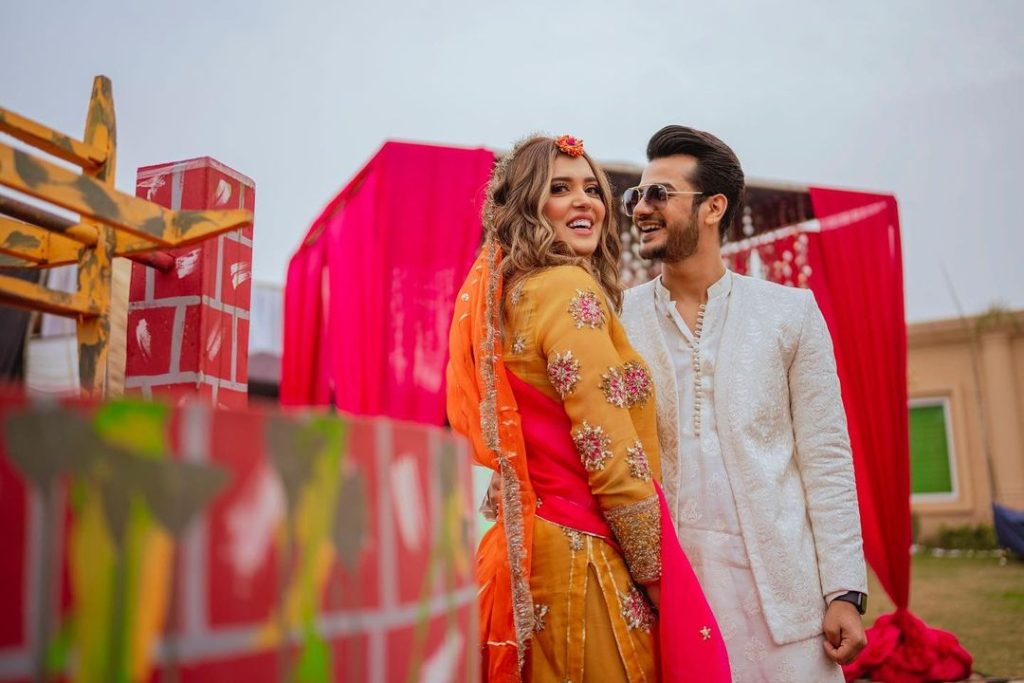 Kanwal remarked on the program that her hubby has been faithful to her entire life and that she can cheat on him, but he can't cheat on me. They bought a brand new luxury car and are actively working on TikTok and YouTube. They both work in the mass media and earn a lot of money.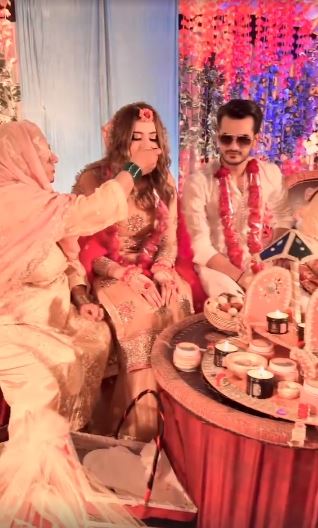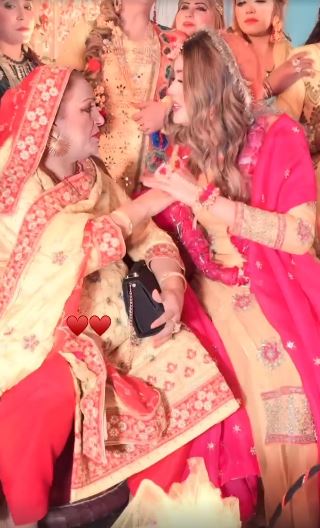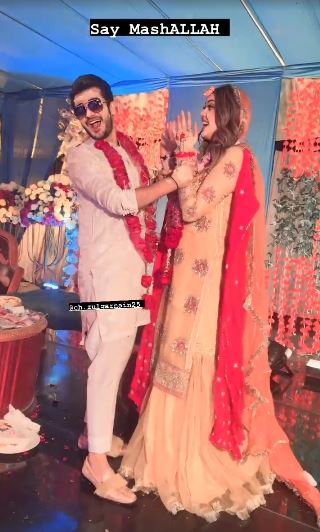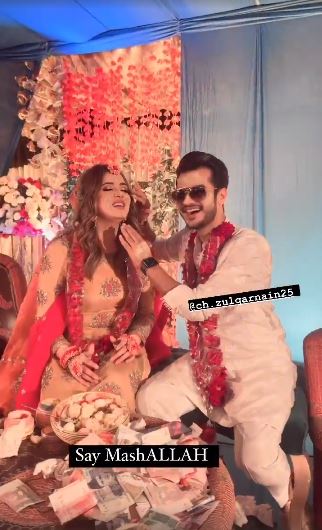 Kanwal Aftab and Zulqarnain Chaudhry have great chemistry. The two are the well-known Tik-Tokers, who started their careers as solo artists but were appreciated equally as a duo. The two soon realized their love for one other and got hitched.
We wish the couple a happy married life and can't wait to see more photos from their wedding festivities.