Pakistani celebrities are currently opening up about their personal lives to their followers. Any actress's most personal phase is when she is going to have a baby. While some stars kept their pregnancies hidden until the end, others broke the news to their fans in their very own unique way. Fans are always ecstatic to hear such good news. These celebs are also increasingly flaunting their pregnancies with style! These actors have proven that you can look fantastic while expecting a child and that pregnancy does not even have to constrain the way you cradle or style your baby. Husbands, as well as friends, have played a significant role in their path. Every parent's first child is always precious, and sharing these memories with their admirers makes them much more memorable.
Here are some of our actresses who gave birth to their first baby in the year 2021:
1. Sarah Khan
Sarah Khan is well-known for both her acting and her nice public presence. Falak Shabir, her husband, announced the couple's pregnancy on social networking with a photo and a text that made it abundantly clear that they were expecting their first baby.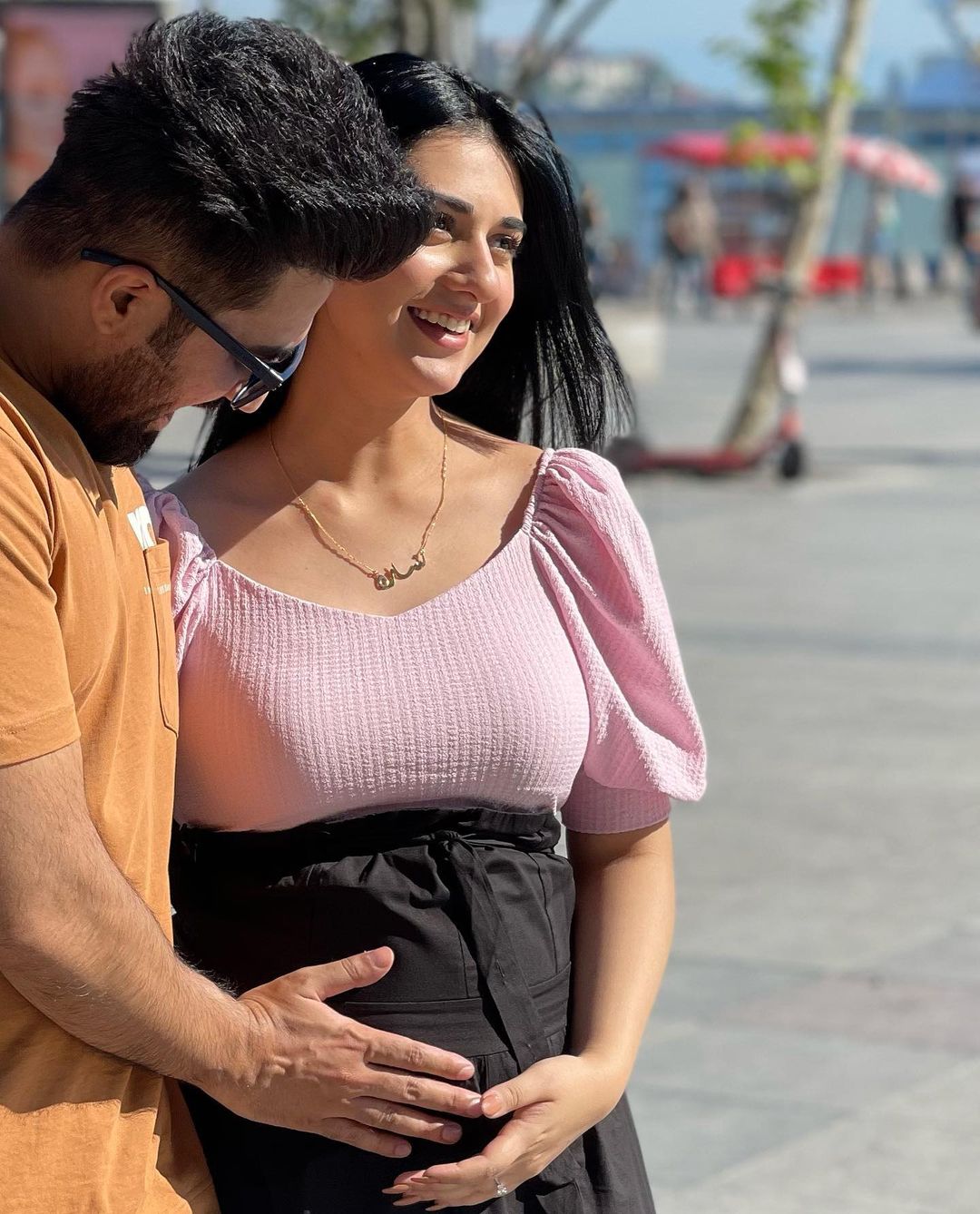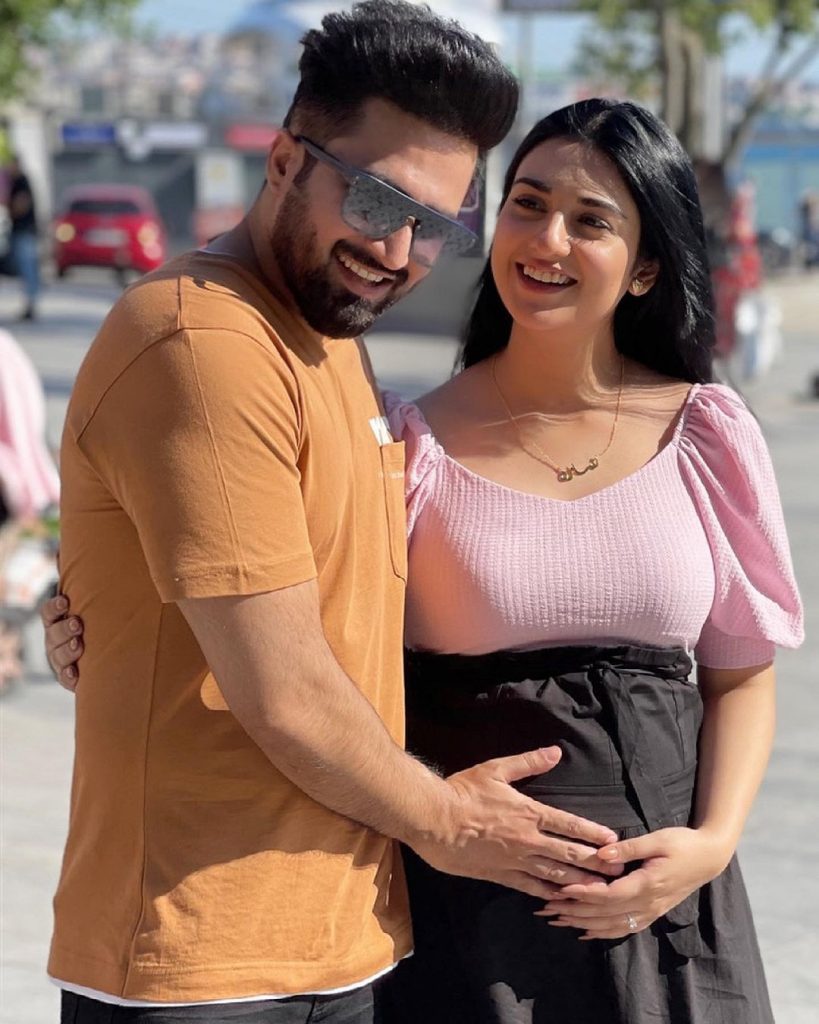 2. Iqra Aziz
Iqra and Yasir were extremely upfront about their adventures when they were dating, but they kept the pregnancy news hidden for a long period! Iqra and Yasir informed their supporters of the fantastic news when Iqra was only two months away from giving birth to a child! They wanted to make sure everything was prepared in just such a way that their followers were actually genuinely shocked by the announcement, although they were active on social media and Iqra had been talking to the press as well.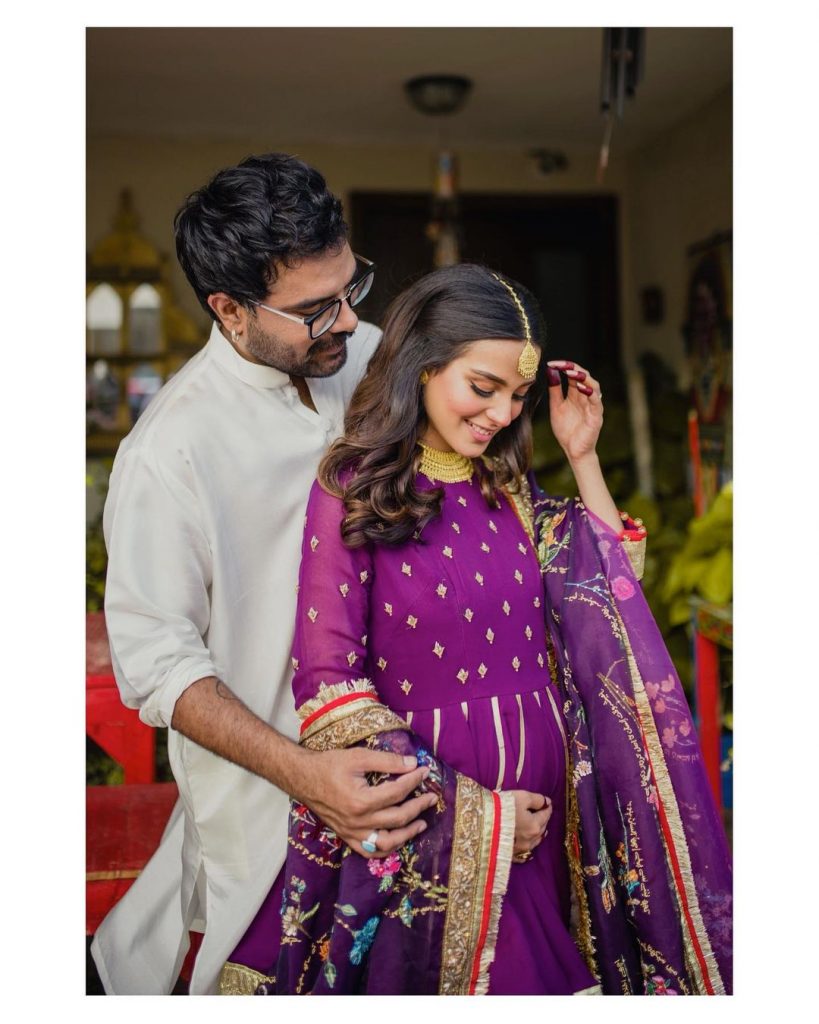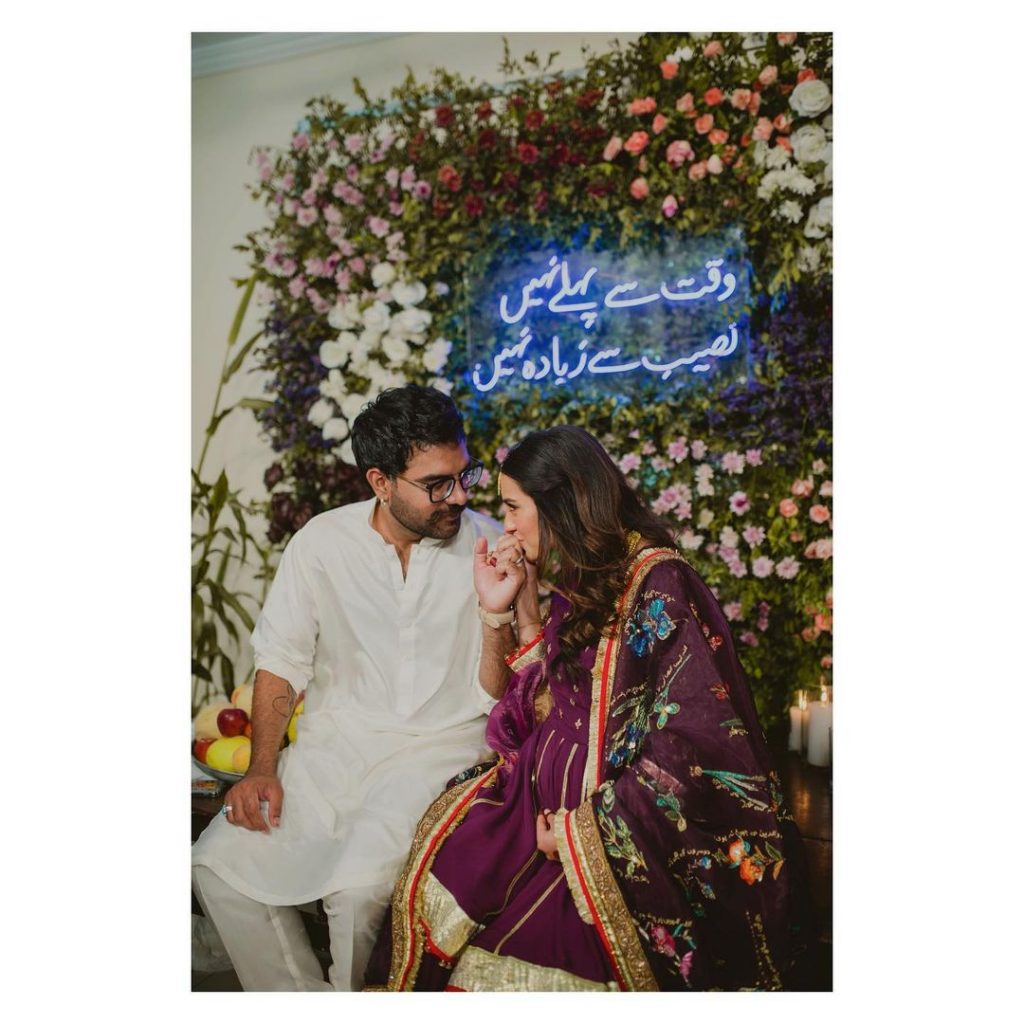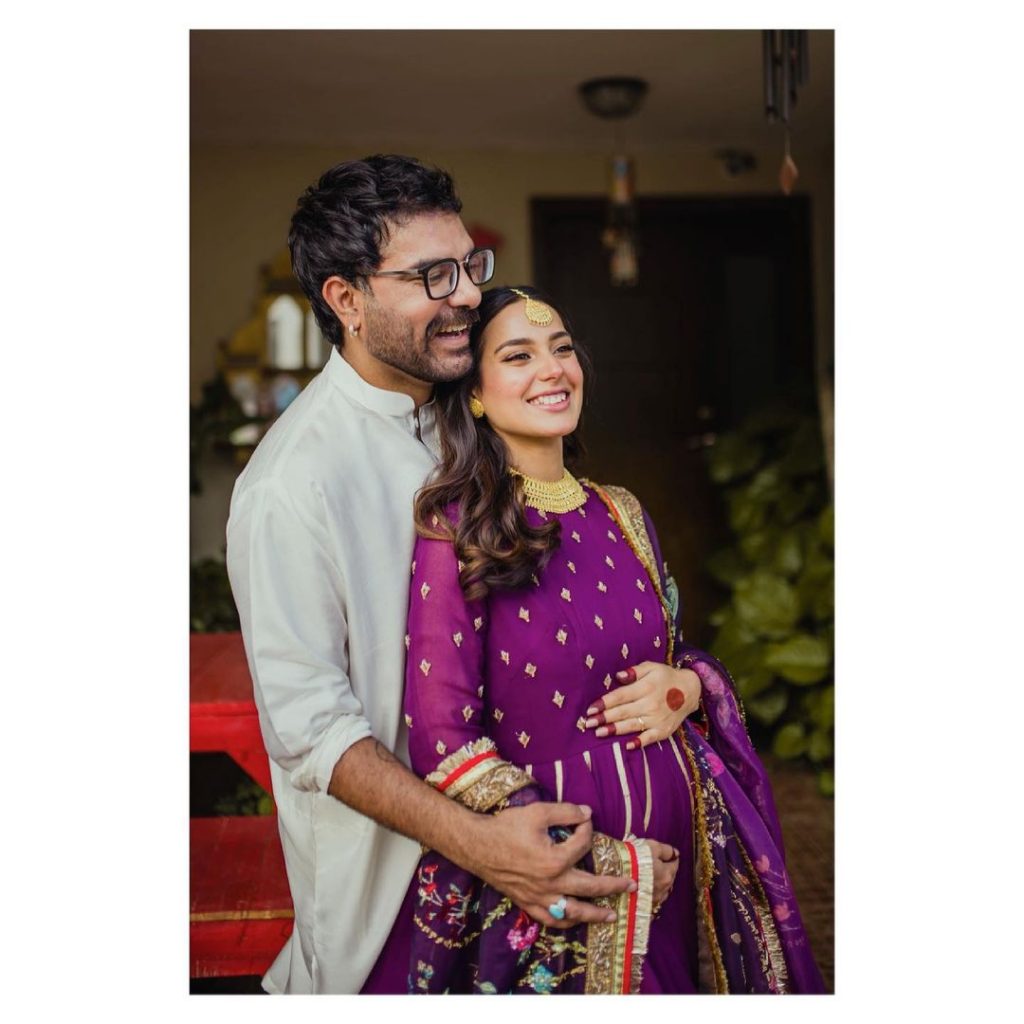 3. Saniya Shamshad
Saniya, like Iqra Aziz, coordinated the announcement of her pregnancy to coincide with the birth of her child. She did this through a photograph that captured the couple's excitement at the announcement. Saniya Shamshad made sure she didn't upload any images that suggested she was pregnant before she formally announced her pregnancy. She uploaded images from her pre-pregnancy days after she made the announcement for this particular session.