Anumta Qureshi is a bright young actress who came to fame in the entertainment industry owing to her outstanding acting skills and attractive appearance. Anumta began her career in showbiz at an early age, but because of her brilliance and aesthetic appeal, she was cast in a number of well-known Pakistani dramas. Suno Chanda's best-supporting actor was one of her most well-known dramas.
Anumta Qureshi opted for a traditional white outfit to dazzle the audience. At the same time, white is the color of beauty and peace, and Anumta radiated these qualities in her outfit. Anumta established a claim on white and gold as the wedding season's colors when she paired them with glittering jewelry. She kept her hair minimal with a middle part, which added to the overall appeal of her ensemble.
Sarang Kazi, Anumta Qureshi's husband, was also admiring her in white. They are the scene snatchers with their pristine appearance and sun-kissed images. Take a look at the following: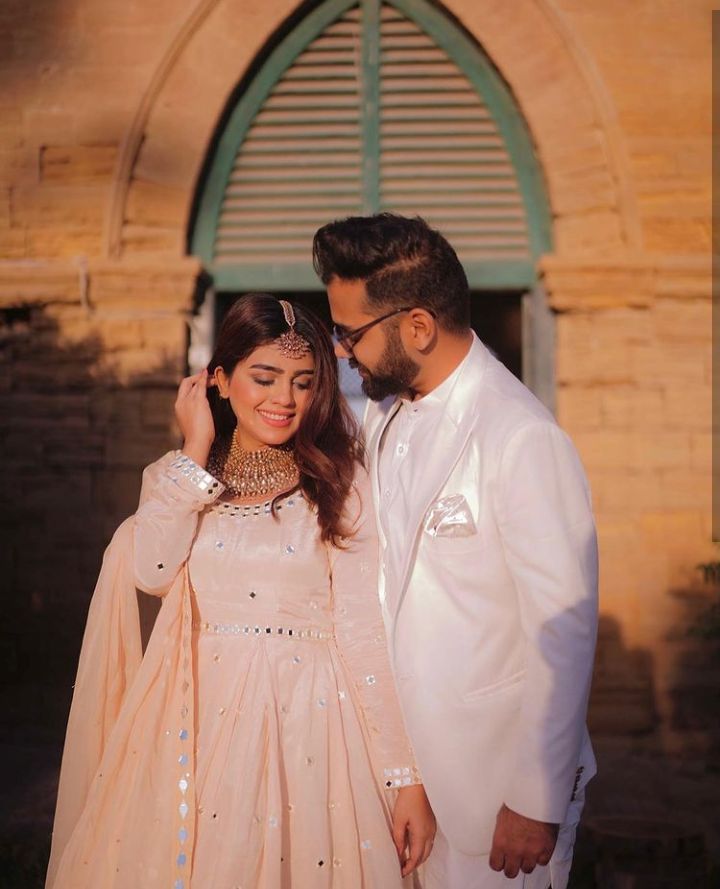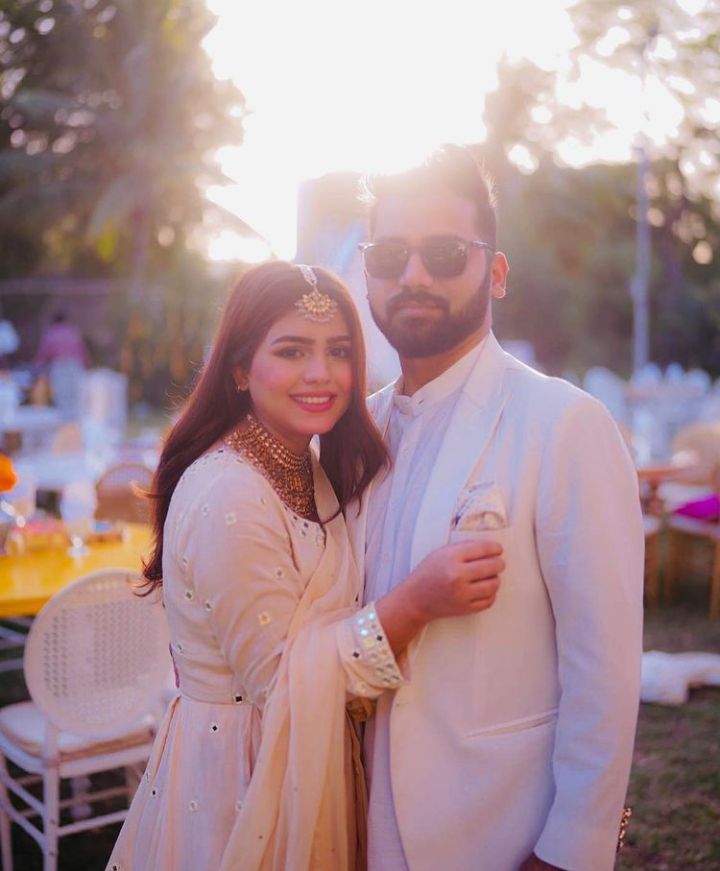 Anumta Qureshi began her career in show business when she was only 18 years old. She could not finish her schooling because of this. Anumta Qureshi is 5'3″ tall. Her overall lovely looks make her more appealing and appropriate for the role of the younger sister of a friend of the leading lady in several drama series, despite her short height.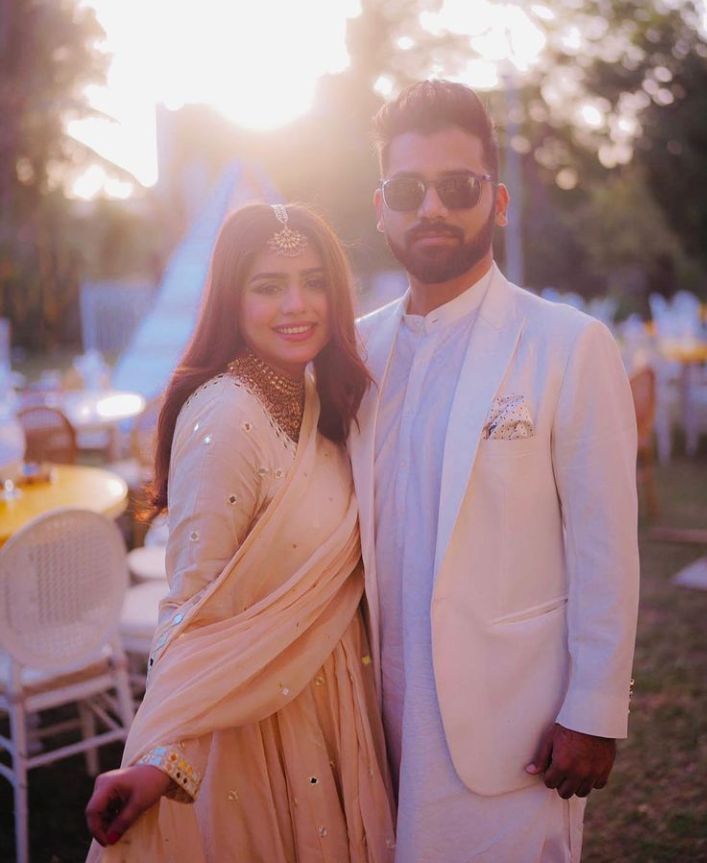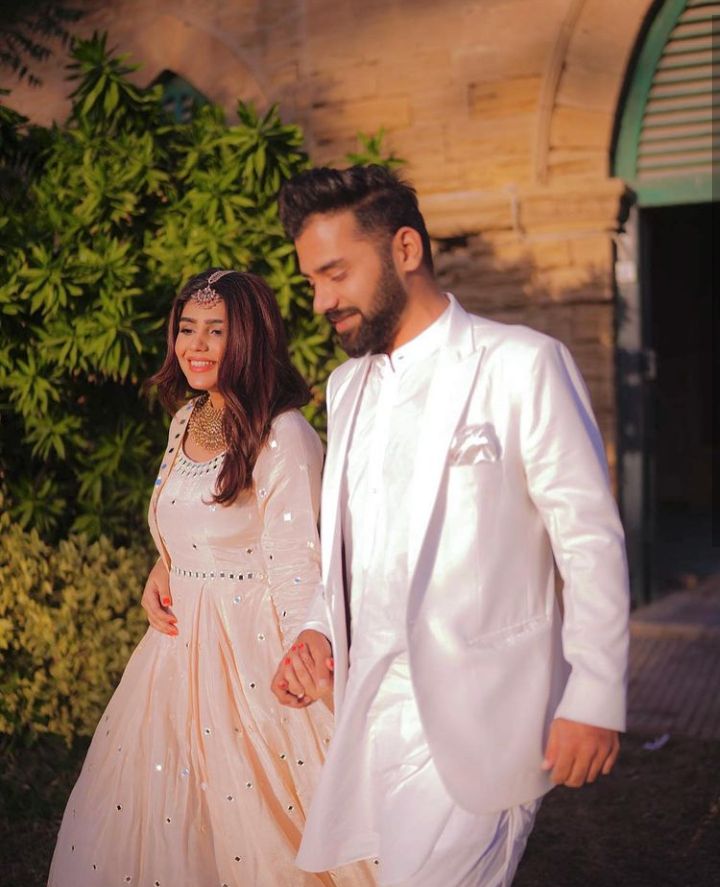 In Karachi, Anumta lives with her family. Anumta Qureshi married Sarang Kazi in January 2020 after they got engaged on June 26, 2018. Anumta Qureshi began her career at 18 in 2015. She appeared in many well-known Pakistani drama series as the best supporting actor. Suno Chand's Seasons 1 and 2 are two of her most well-known drama series. We have always praised Anumta for her outstanding acting prowess.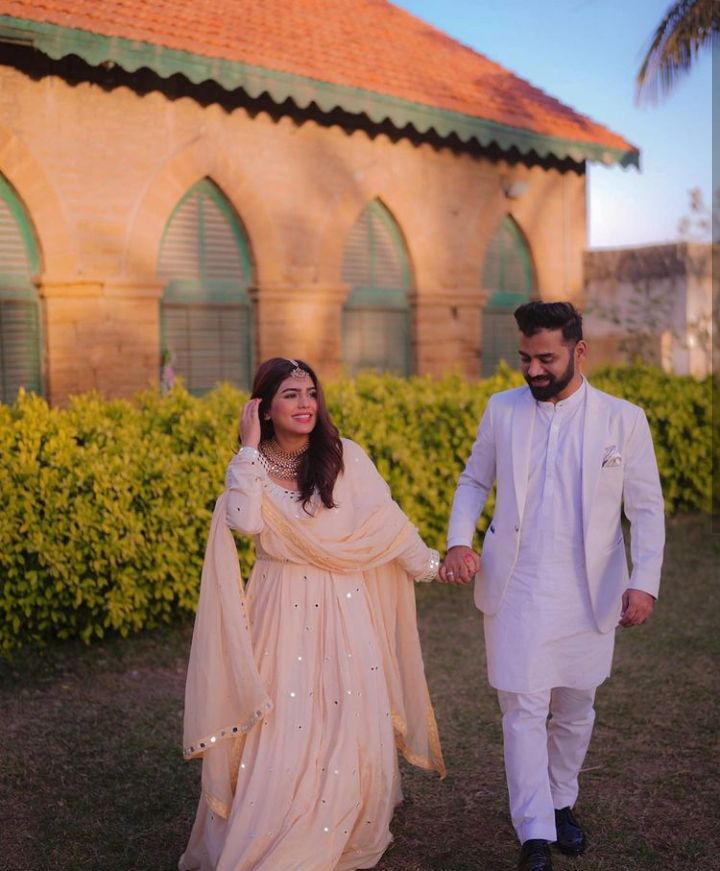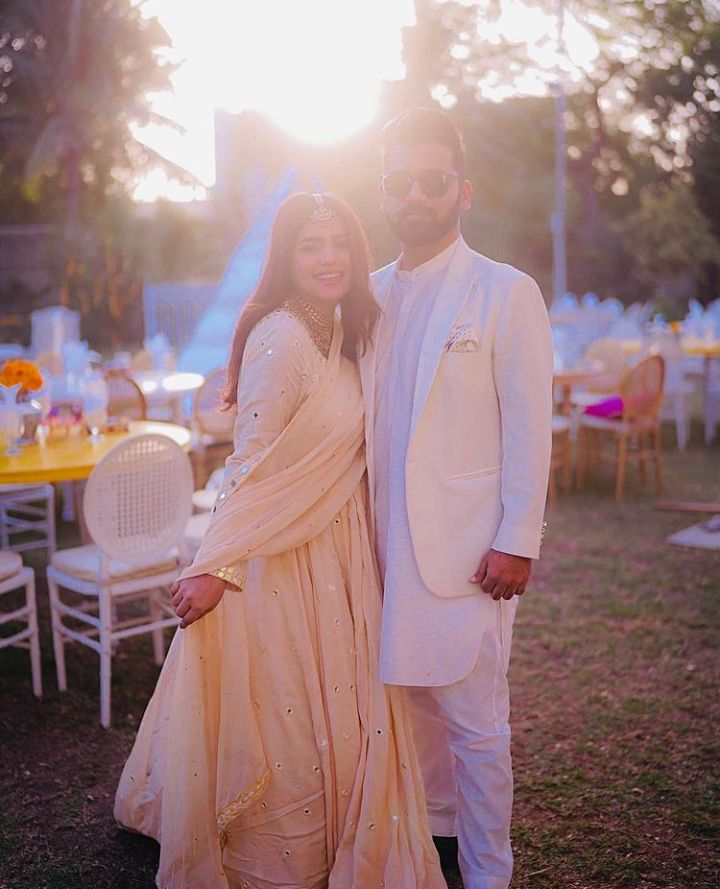 Anumta Qureshi's drama series includes Baba ki Ounchi Haveli, Bechari Mehrunisa, Main Mehru, Naseebon Jali, Suno Chanda Season 1, Suno Chanda Season 2, Kesa ha Naseeba, Mera Rab Waris, and Dil-e-Ghumshuda.