Sabeena 
Farooq 
is 
a 
brilliant 
and 
attractive 
Pakistani 
actress, 
hostess, 
and 
model.
In 2016, she starred alongside Uzair Jaswal and Kinza Hashmi in her first series, "Moray Saiyyan."

Sabeena 

made 

her 

cinematic 

debut 

alongside 

Armeena 

Khan, 

Hania 

Amir, 

Bilal 

Ashraf, 

and 

Ali 

Rehman 

Khan 

in 

the 

film 

"Janaan."
Sabeena Farooq, who is always attractive, was recently featured in a bridal photoshoot for "Sunuba Salon & Spa." Sabeena looks absolutely stunning in a richly decorated bridal dress designed by Zartash Couture. Sabeena accessorized her look with extravagant diamond and gold jewelry from "Hanif Jewellers." Take a peek at some of Sabeena's most stunning photos from her most recent bridal shoot!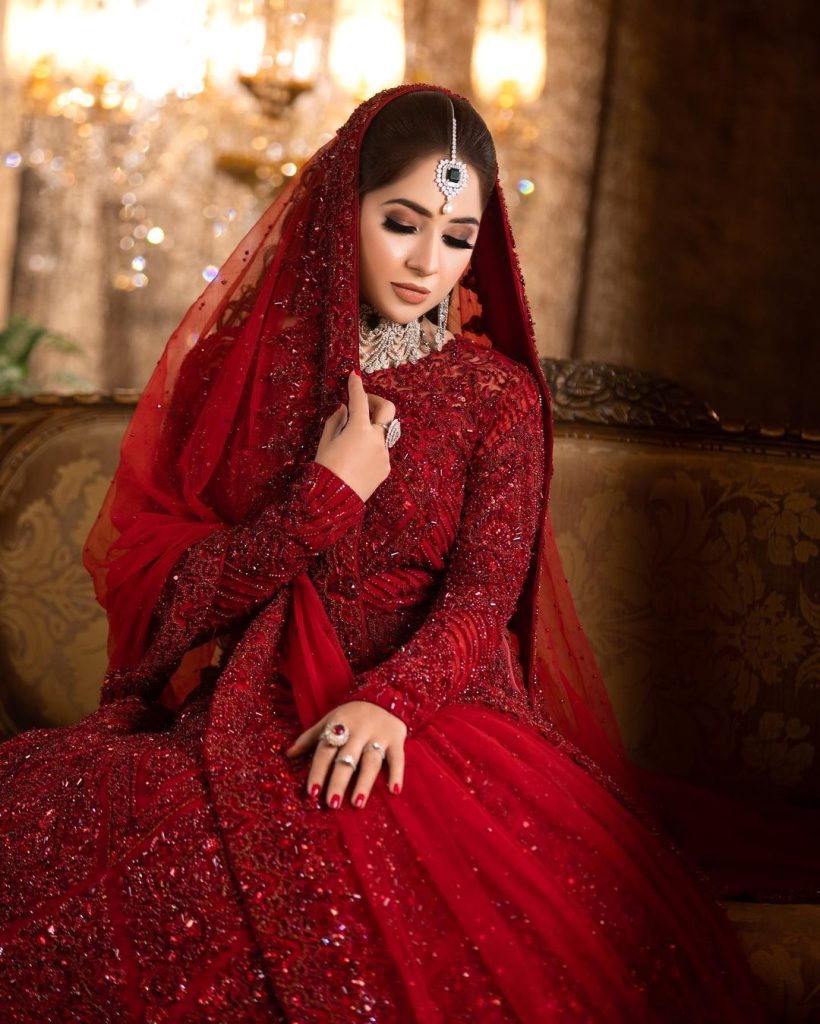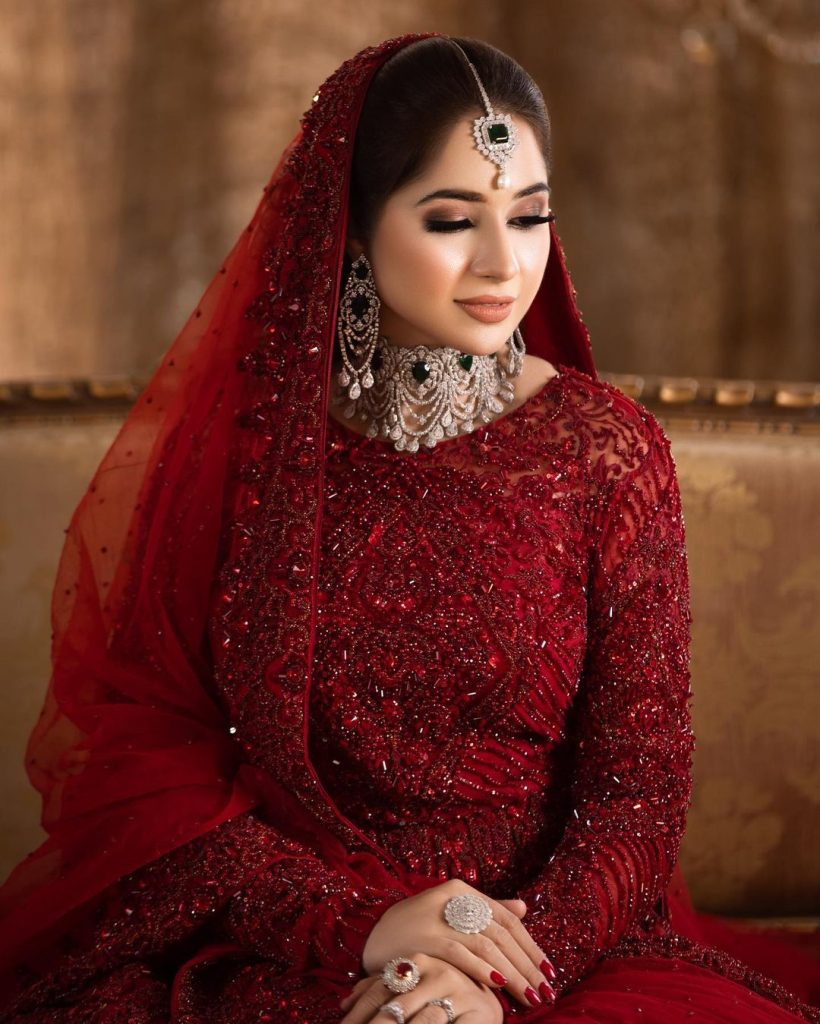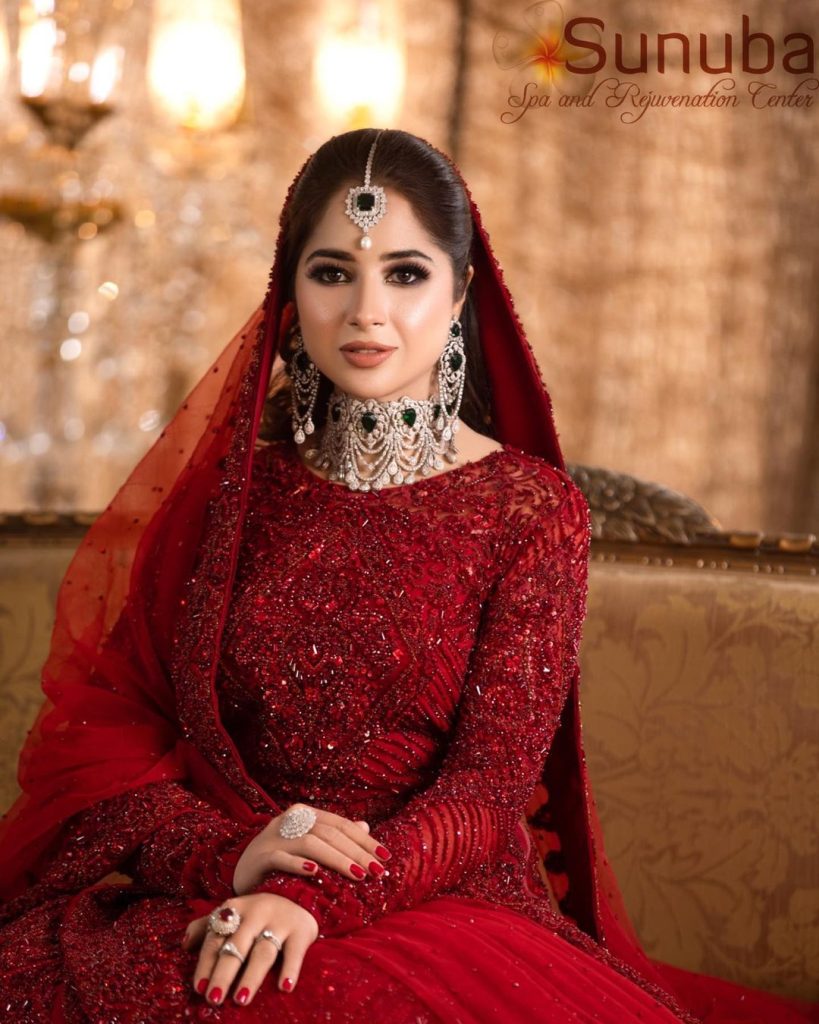 Sabeena Farooq is a Pakistani actress who is still in her beginning phases. She has taken part in a number of drama series, but she is best known for her role as "Maina" in Suno Chanda 2. Sabeena Farooq also plays Abeera, Kashf's younger sister, in the Geo TV drama Muqaddar and the Hum TV drama Kashf. Sabeena Farooq is not only attractive, but she also has exceptional acting talent, which has allowed her to become well known in a short period of time.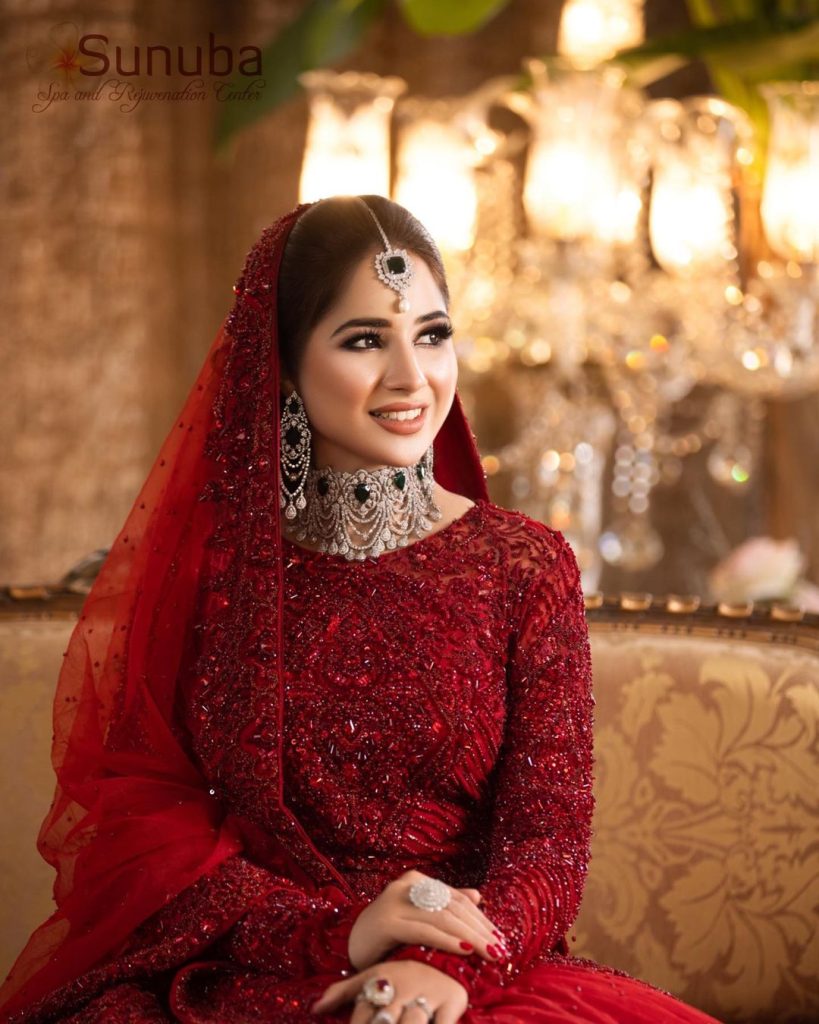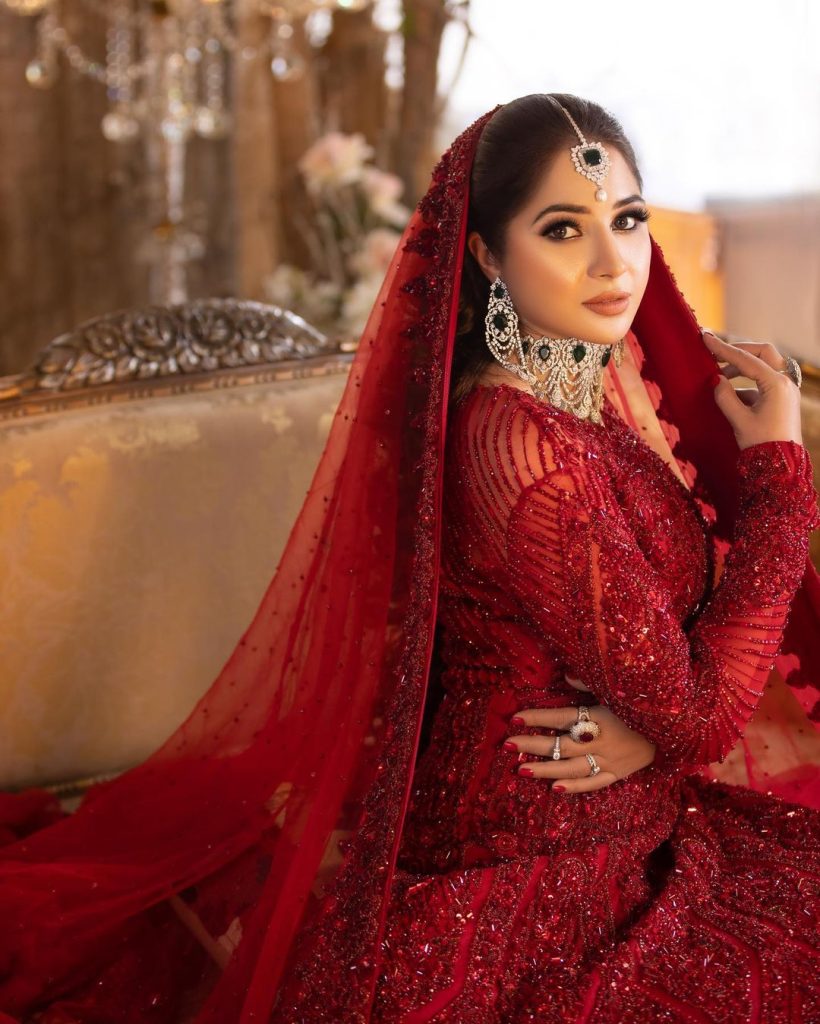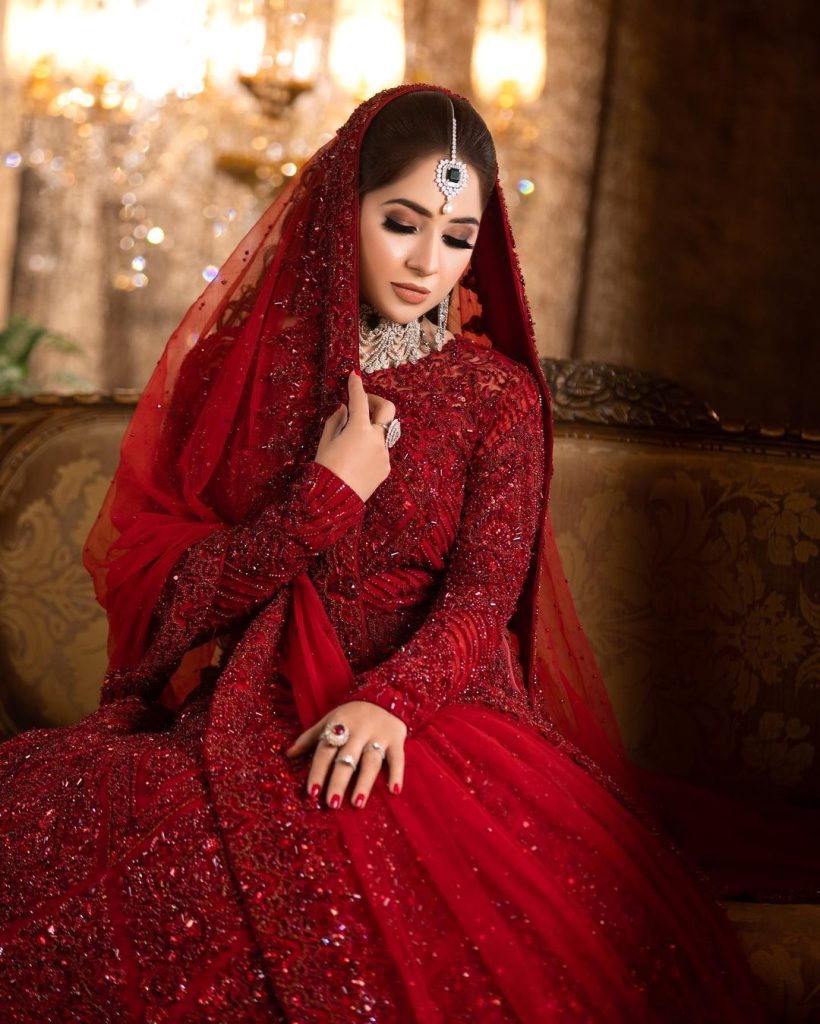 Sabeena finished her education in Karachi. She pursued acting as a career after earning her bachelor's degree. Sabeena Farooq and her family stayed in Karachi. Sabeena Farooq is single and not ready to marry anytime soon.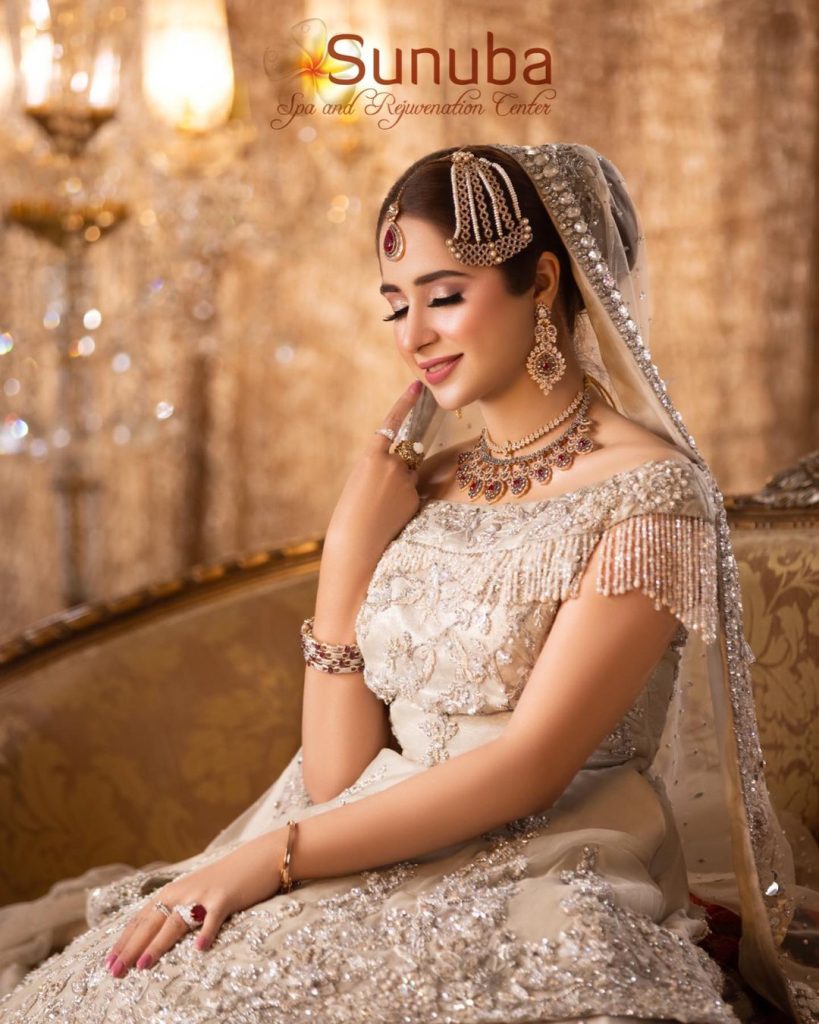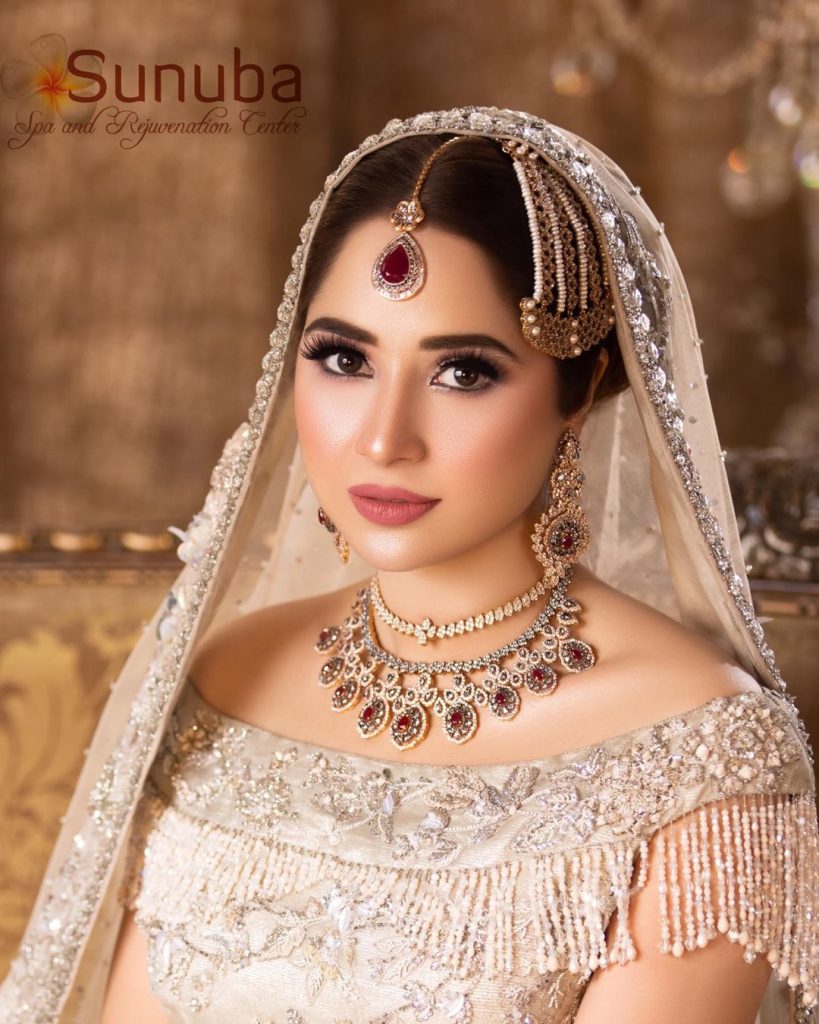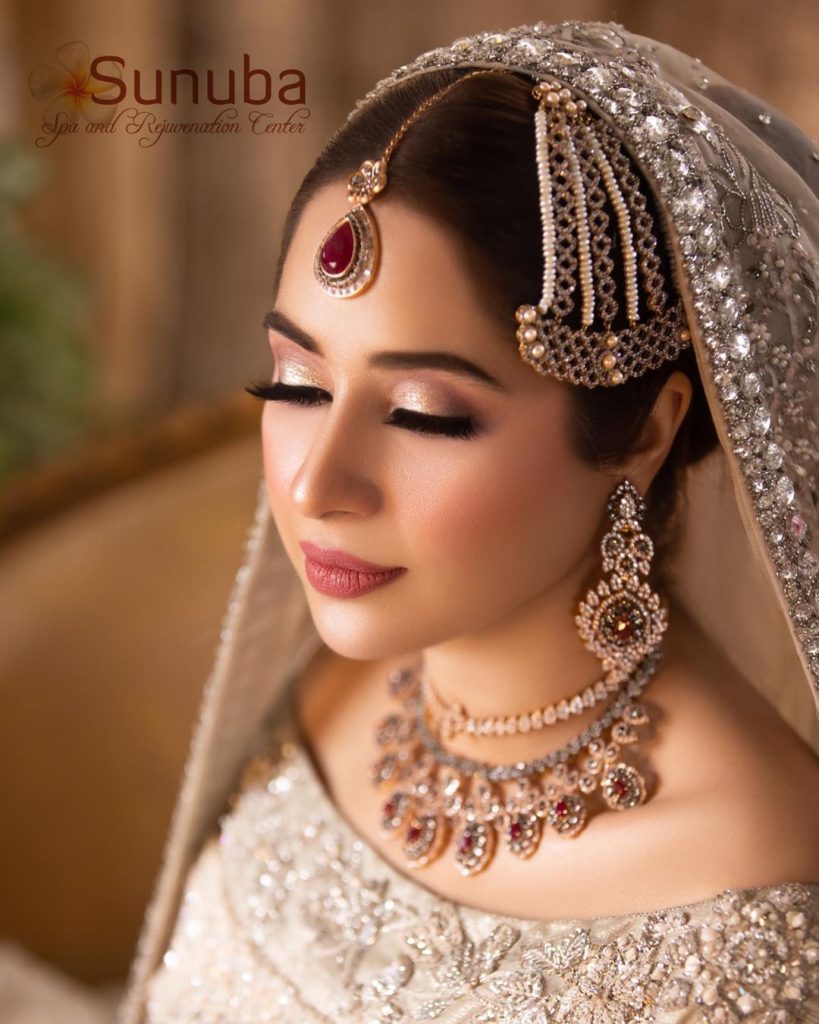 Following this drama, Sabeena starred in the drama Maa Sadqay as the lead character. Sabeena Farooq shot to prominence thanks to her outstanding performance as the key character of "Maina" in Suno Chanda Season 2. Sabeena is a fantastic performer who exhibited her capabilities in Suno Chanda 2 by engaging the audience.