We should congratulate actors Saboor Aly and Ali Ansari on their Nikkah! Several A-list celebs, including Zara Noor Abbas, Urwa Hocane, Aiman Khan, and Kinza Hashmi, were present at the wedding, which took place during the day.
The pair tied the knot today in a gorgeous daytime Nikkah ceremony, following a lovely engagement period. In Nikkah, all of Saboor and Ali's industry buddies were spotted. The relatives of Saboor and Ali were also present.
In a gold gown, the bride looked heavenly. Saboor wore a gharara with green and crimson border and a dupatta that matched. Saboor finished her ensemble with indigenous jewelry. The bride chose a light makeup look that was ideal for the midday event. The newlyweds recently turned to social media to post some gorgeous HD photos from their Nikkah, which you can see here.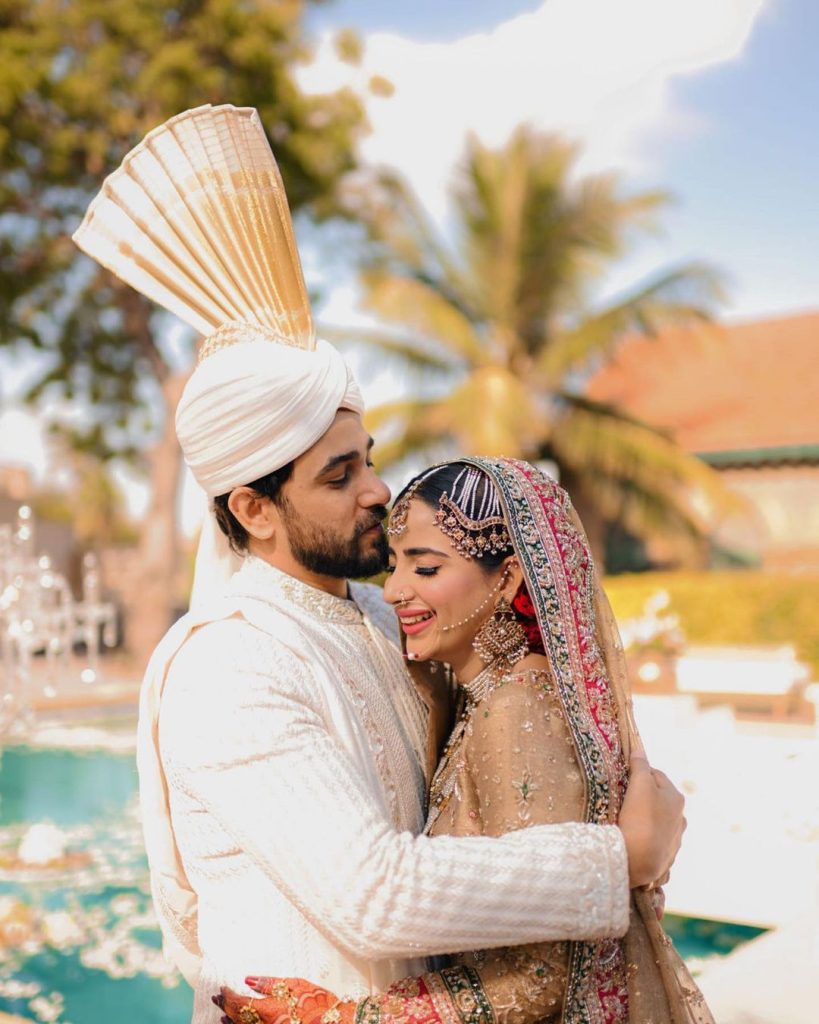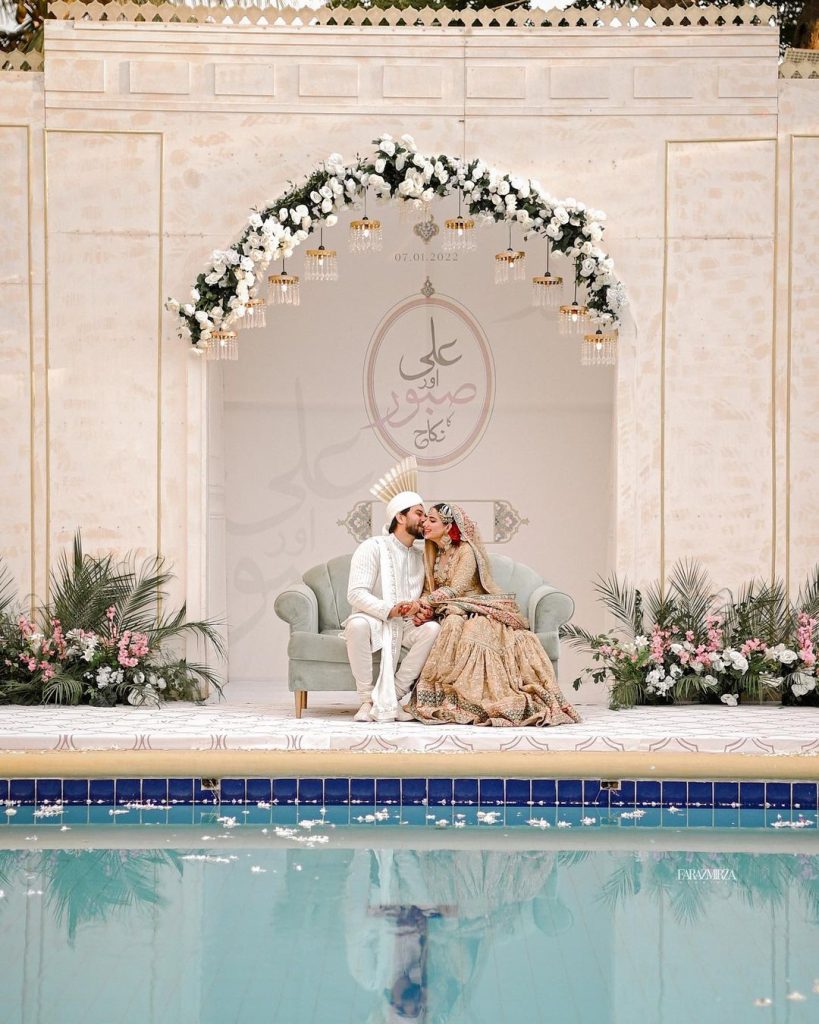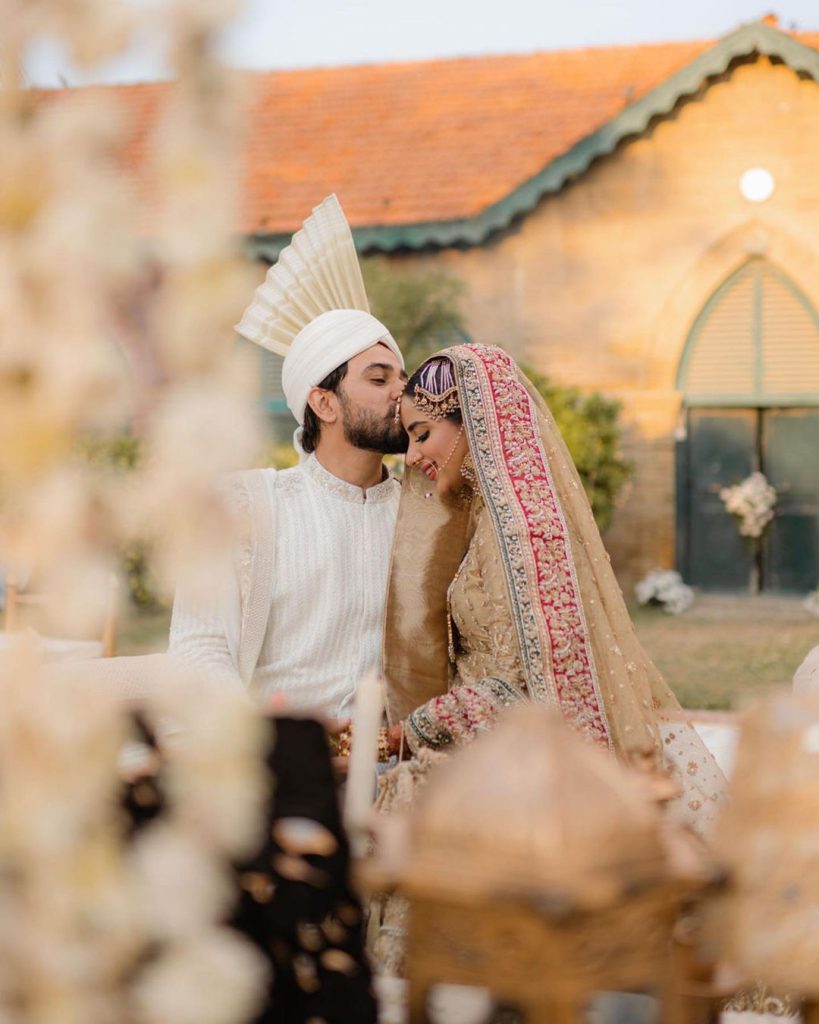 These two lovely and skilled actors have engaged a few months ago in a stunning family event planned by both families. After the engagement ceremony, the couple was the major topic of conversation. They began to be spotted together as well.
Saboor Aly and Ali Ansari are absolutely cute coupled together, and both have been in the profession for quite a long time now. Both have performed in several popular dramas and have achieved considerable celebrity and popularity.
While Sajal Aly is seen at the forefront of Saboor Aly and Ali Ansari's wedding festivities, Ahad Raza Mir's absence from her sister-in-law has piqued the interest of the viewers. Since Ahad Raza Mir's absence at Saboor's Baat Pakki and Sajal's Khel Khel Mein's events in Karachi, people on social media have speculated about their split.
While Sajal was in Karachi for Saboor's wedding, a photo of Ahad Raza Mir and his family appeared on social media, showing Ahad attending a wedding celebration in Dubai.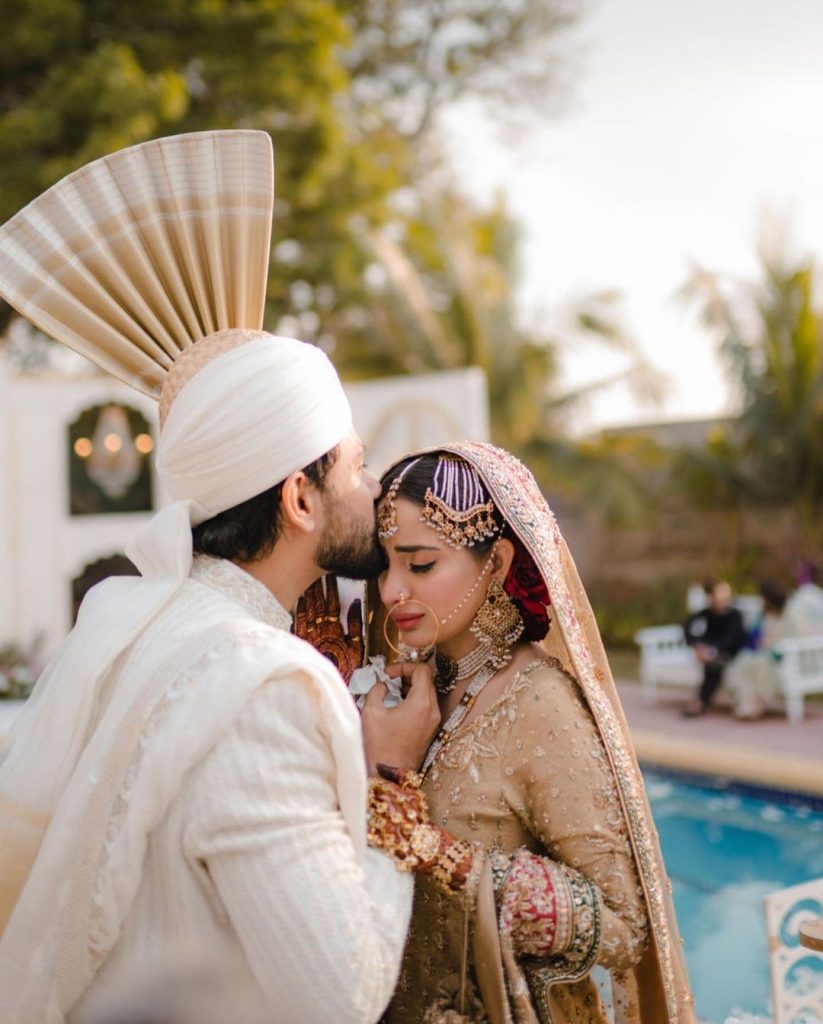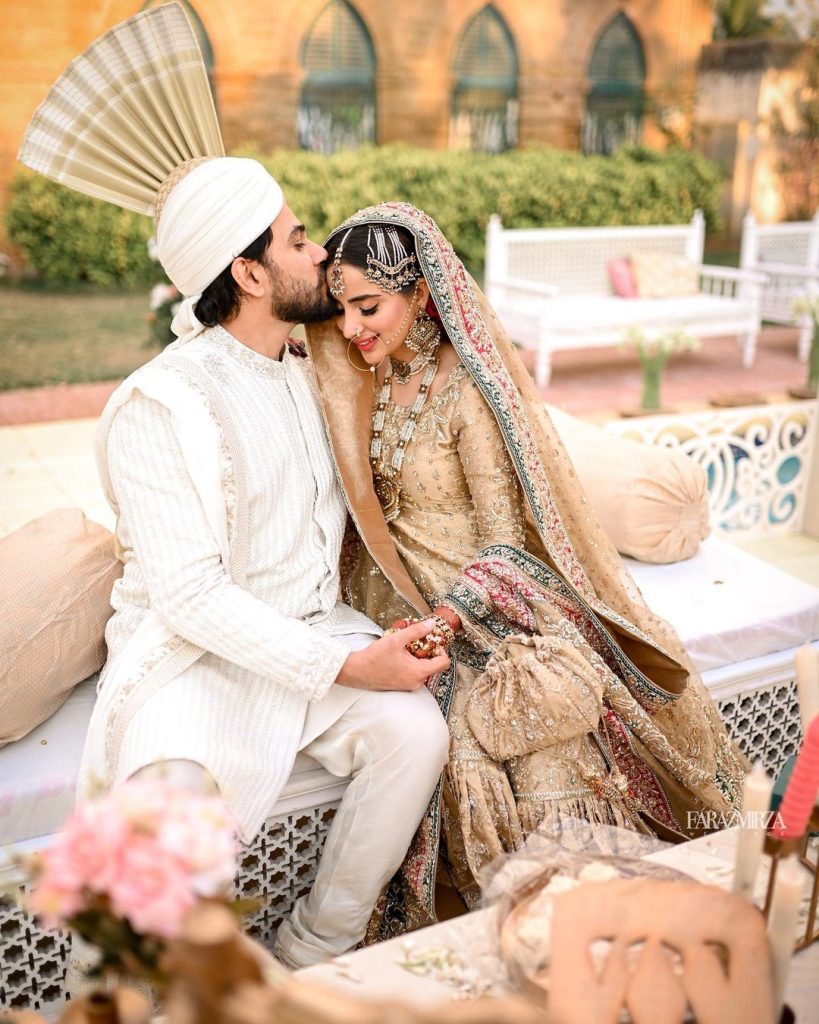 The audience was ready and willing to react after seeing Ahad's photo on social media. Netizens chastised Ahad Raza Mir and demanded to know why he was not there at Saboor's wedding.