Naimal Khawar Khan is a stunning Pakistani actress who debuted in the critically acclaimed feature film Verna. Her beauty and talent garnered her worldwide renown despite the fact that she only appeared in one drama and one feature film. Naimal then married Hamza Ali Abbasi, who helped her gain popularity, and they had a gorgeous baby named Mustafa Abbasi.
On many occasions, Naimal Khawar Khan poses with her family and friends. This time, Naimal has shared photos from her trip to Dubai, where she spent time with Mustafa Abbasi and her sister-in-law Fazeela Abbasi. She's also shared photos from a lavish night out with friends.
Take a peek at the photos.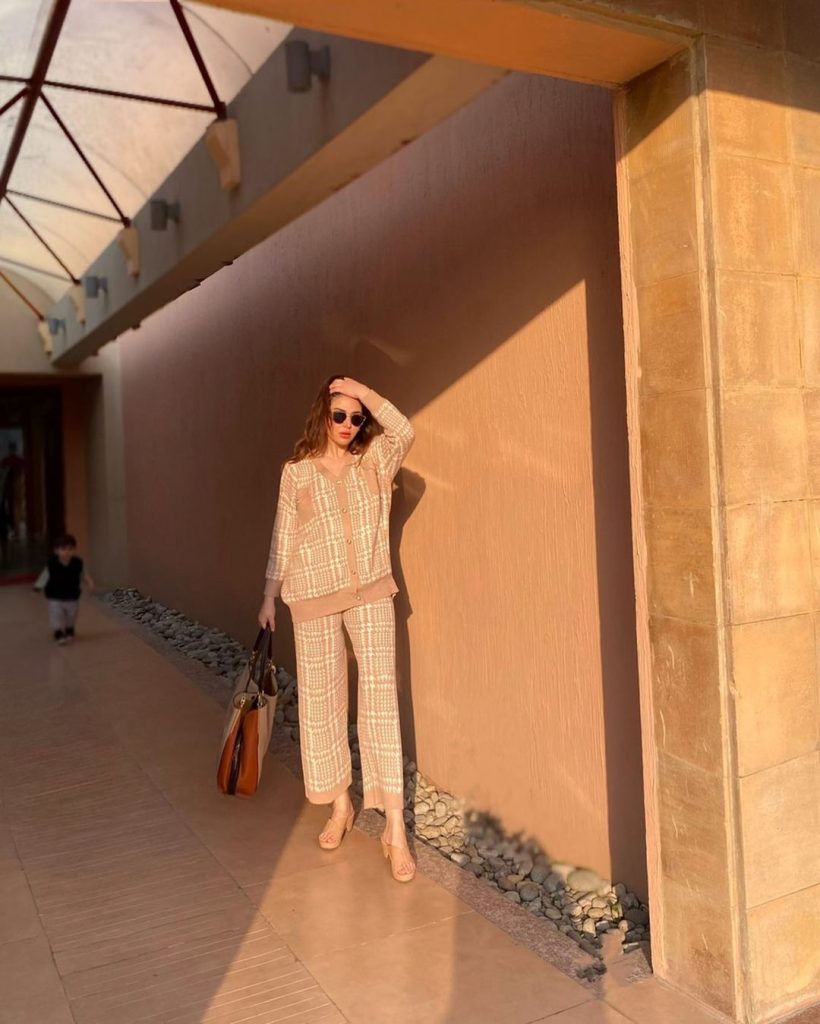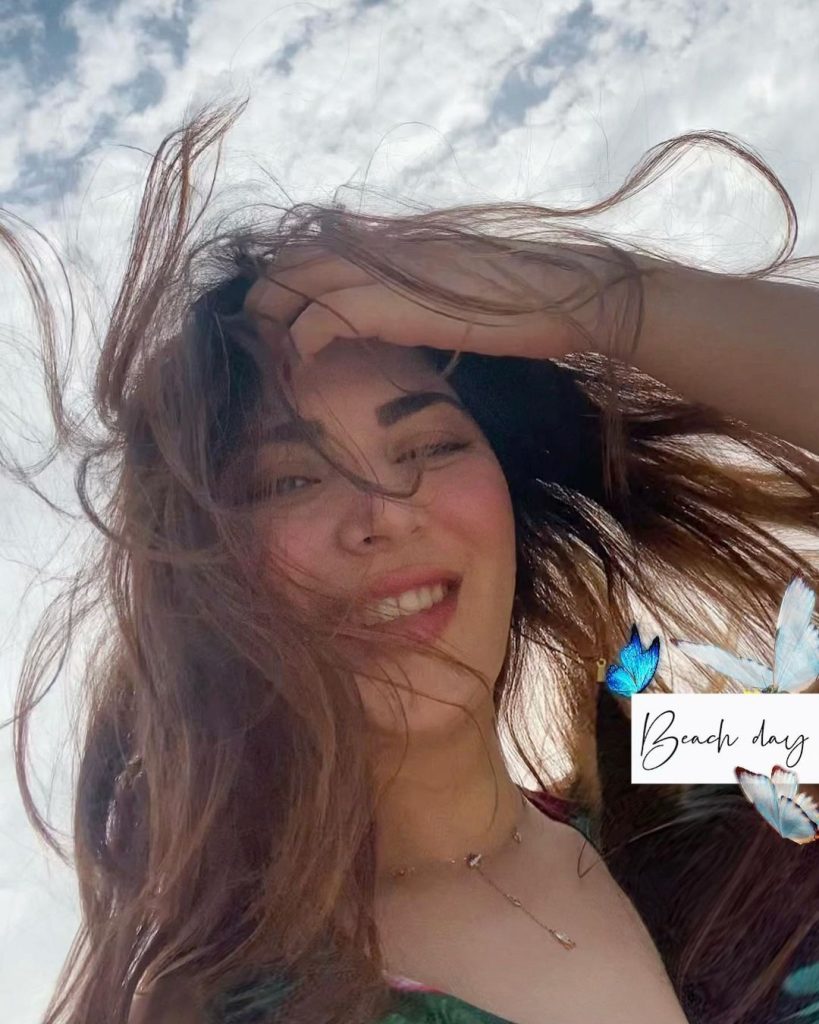 Naimal Khawar's father is Pathan Khawar. She is one of Pakistan's most stunning and promising actresses. Naimal is the first Pakistani actress to achieve stardom through only one debut film and one drama. She only acted in one drama and one film. In the film Verna, she collaborated alongside Mahira Khan, and critics praised Naimal Khwar's performance.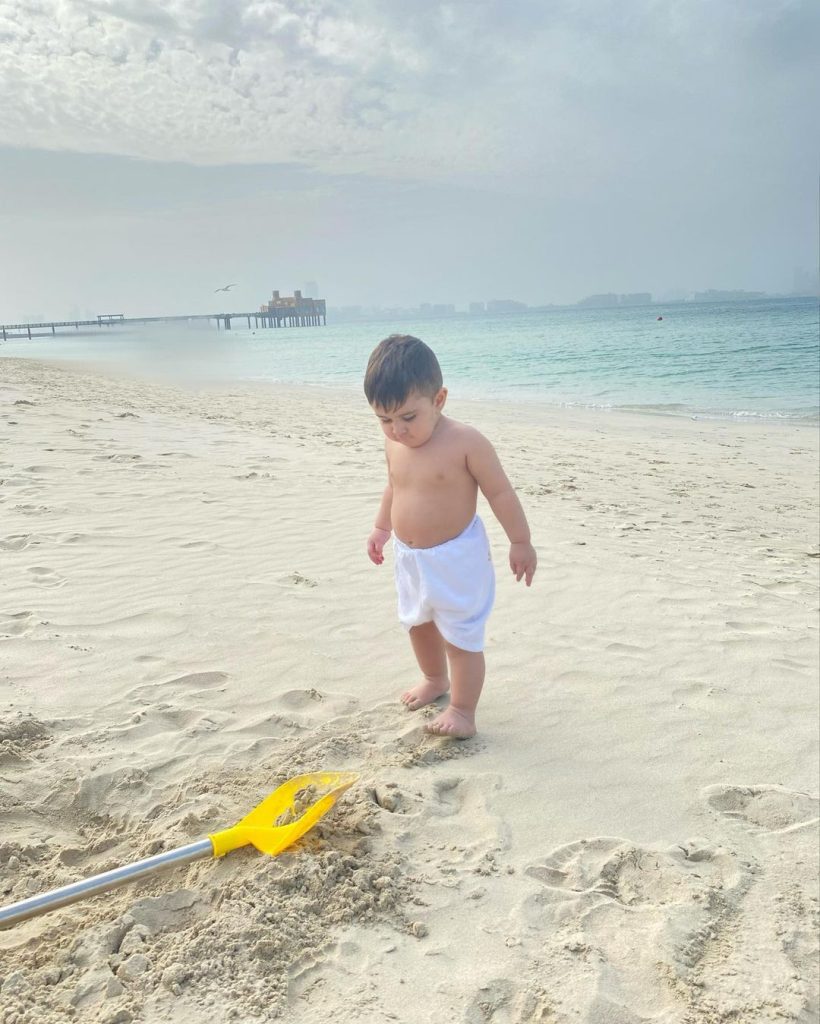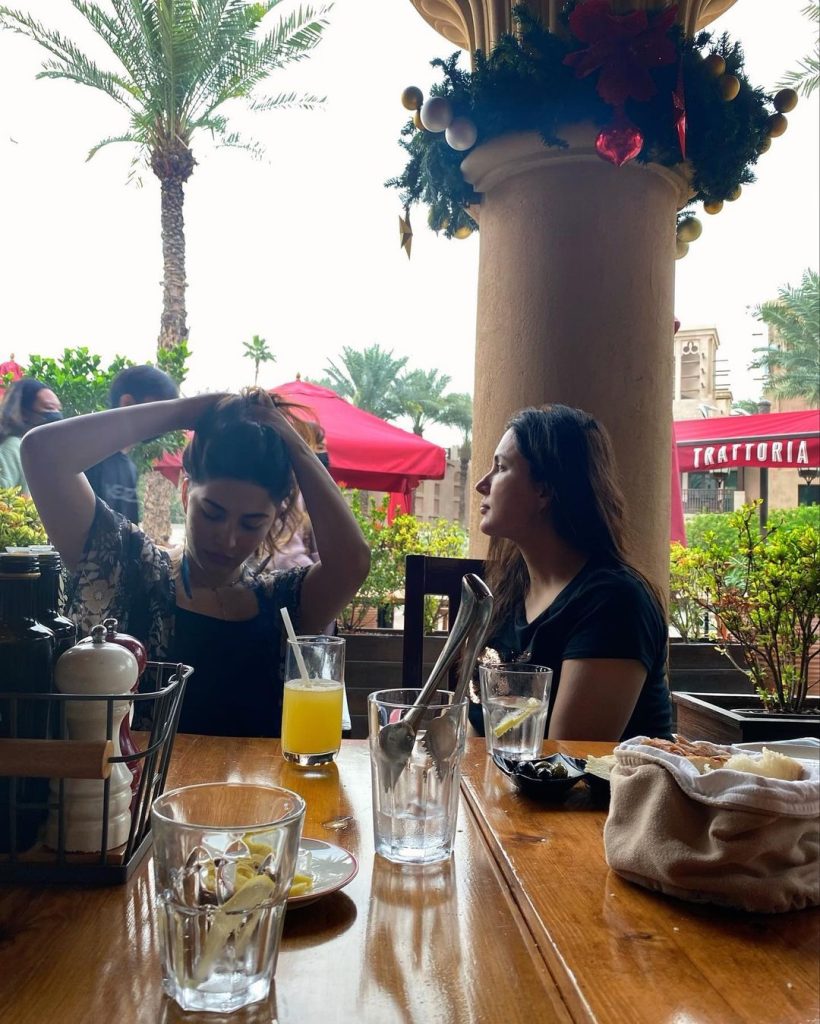 After the release of Verna, Naimal Khawar decided to leave the entertainment industry and concentrate only on her studies. She graduated from the National College of Arts with a Visual Arts degree and went on to do her Drama Aana with Hania Amir and Shehzad Sheikh. This is also one of the Lollywood Showbiz' most popular dramas.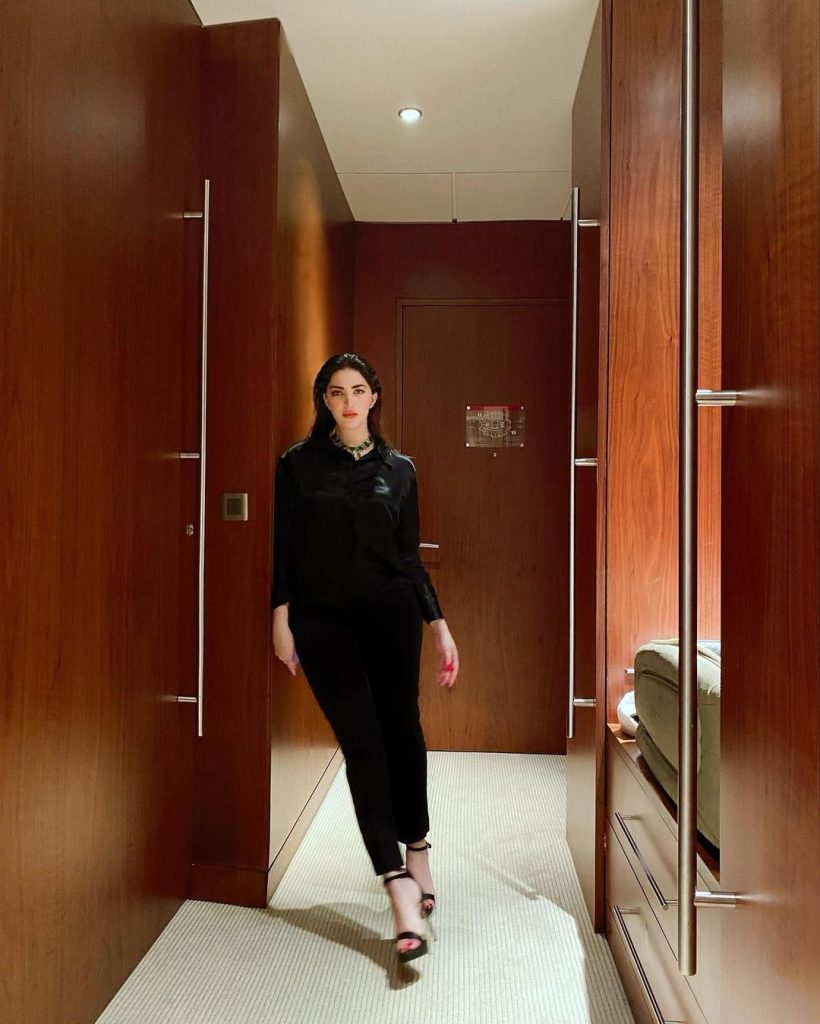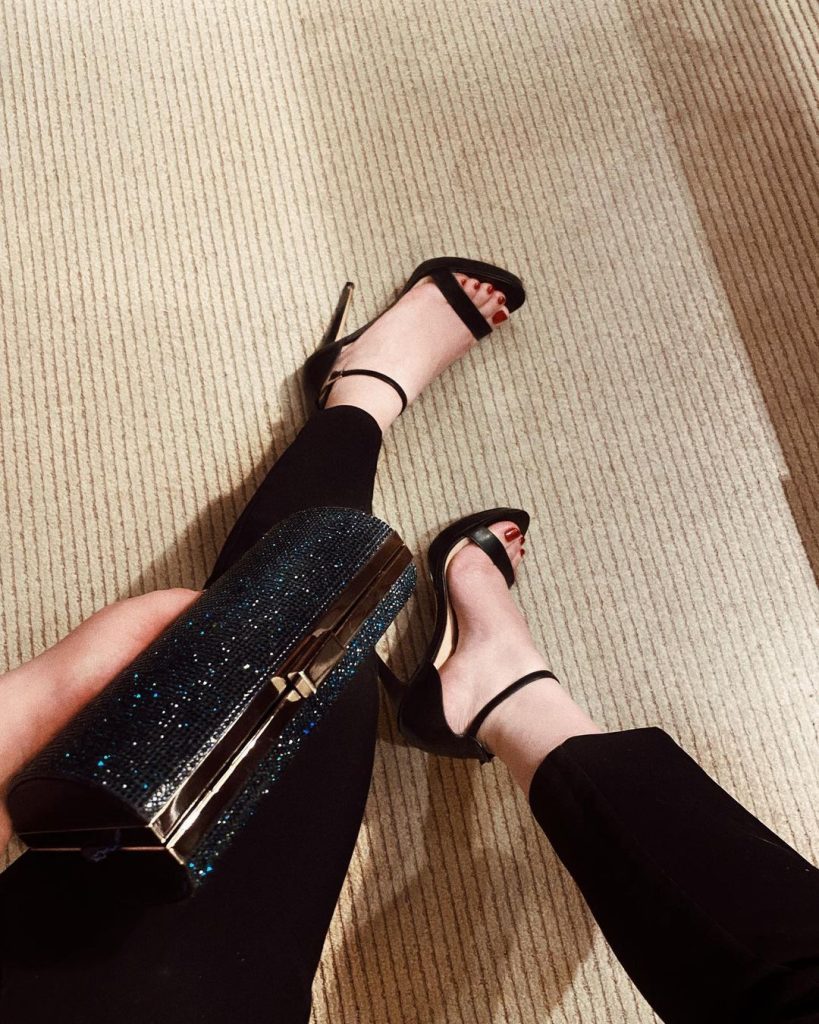 In 2019, she married Hamza Ali Abbasi, a well-known director, actor, broadcaster, and producer. Hamza Ali Abbasi rose to prominence after starring in the Payary Afzal play alongside Ayeza Khan. Naimal Khawar and Hamza Ali Abbasi are perfect Pakistani showbiz couples who are currently unemployed. They are content to live a simple life and spend time with each other. Hamza Ali Abbasi is a well-educated showbiz actor from Pakistan.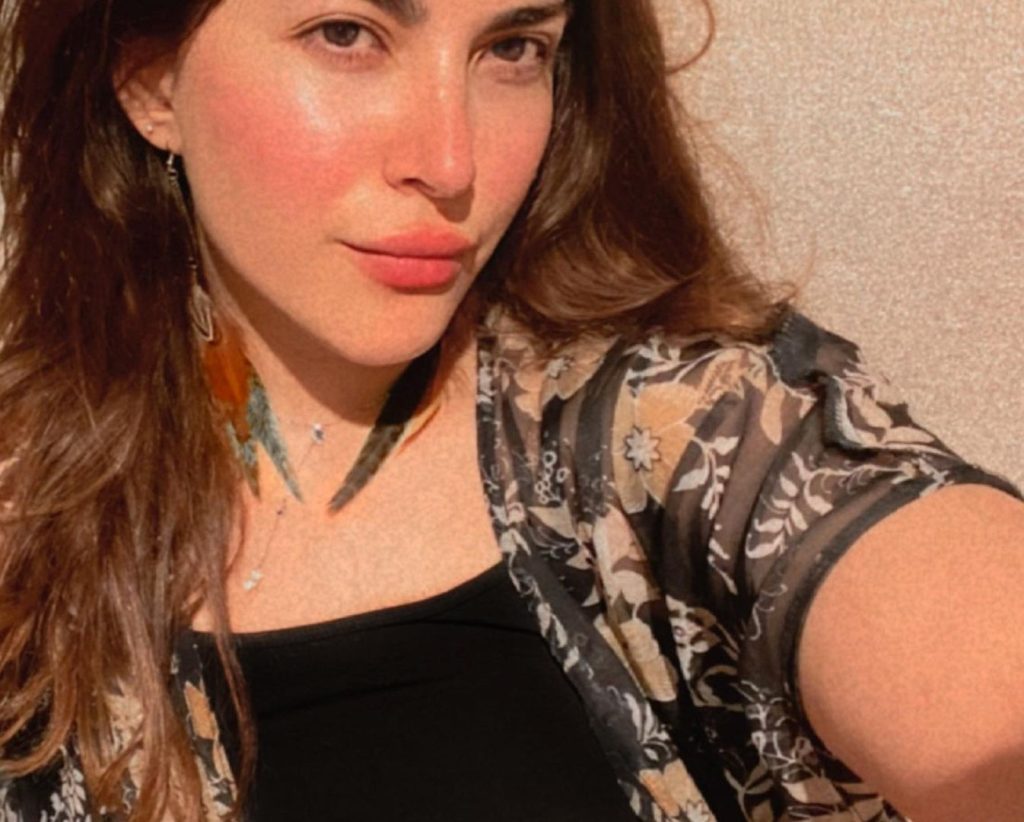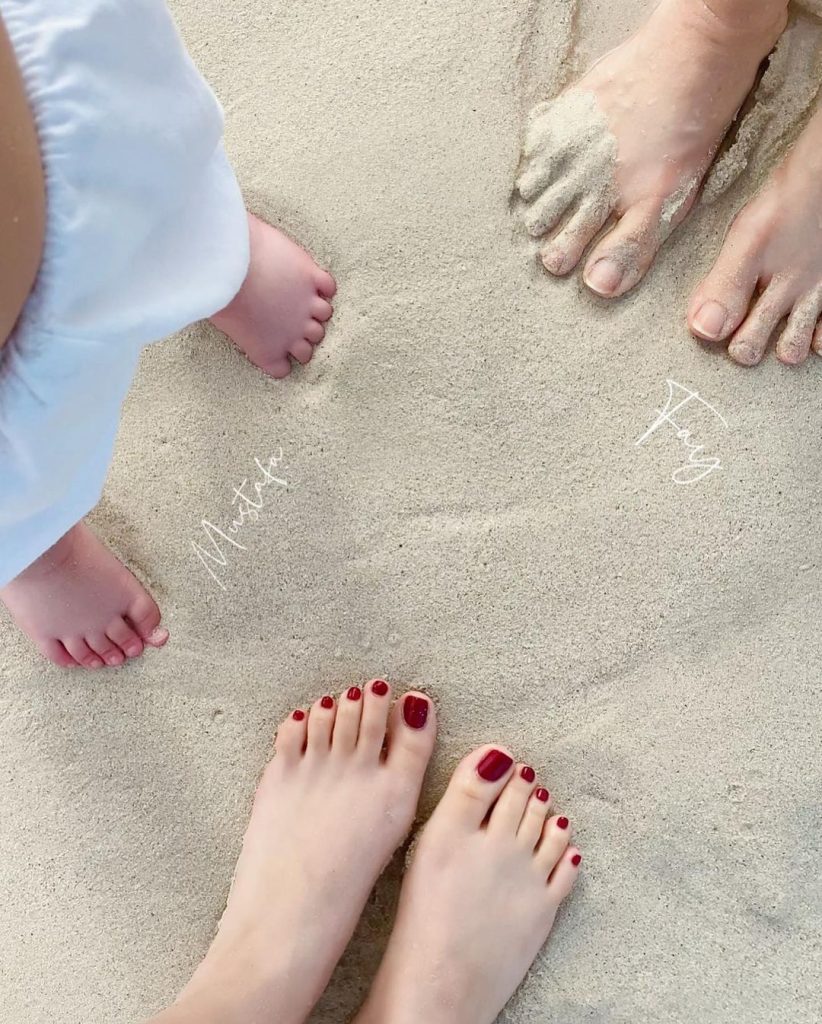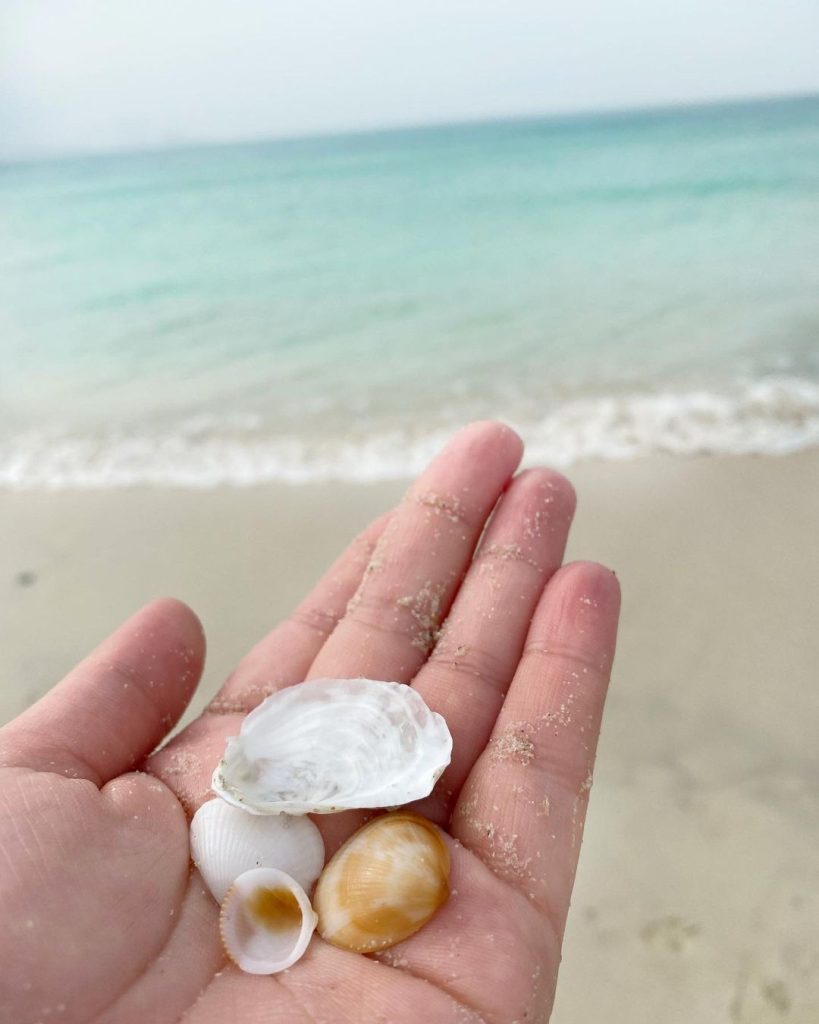 Hamza Ali Abbasi and Naimal Khawar Abbasi were overjoyed to announce that their child, Muhammad Mustafa Abbasi, had arrived. Mustafa Abbasi, a little boy, was thrust into the limelight after images of his family gatherings were circulated. Fans love the little munchkin, Mustafa.