Nadia Hussain Khan is a Pakistani actress, host, supermodel, entrepreneur, and fashion designer who has appeared on Pakistani television. One of Pakistan's earliest supermodels, she is famous. Nadia Hussain married an investment banker, Atif Khan, in 2003, when she was 24 years old. The couple has four children together.
Nadia Hussain and her family have recently been making the most of their winter vacations. In Malam Jabba, Swat, we saw the family enjoying the snowfall together.
 Nadia Hussain used her official Instagram account to share a behind-the-scenes look at her recent trip to Malam Jabba with her friends and followers. Take a peek at the adorable photos we have gathered for you!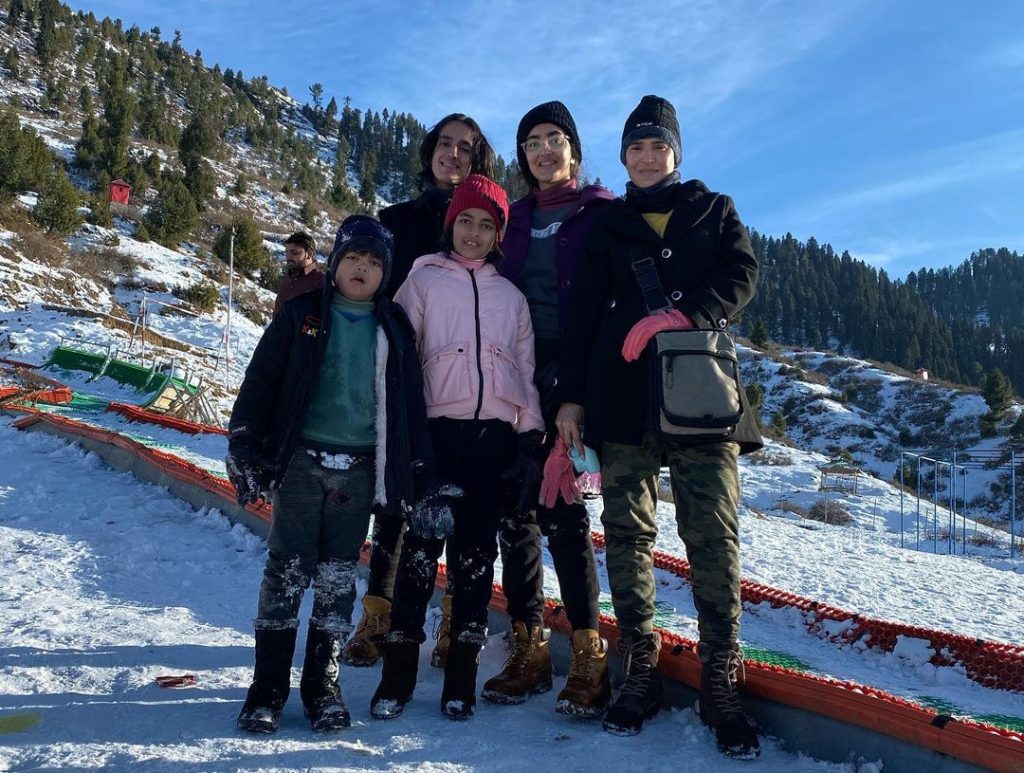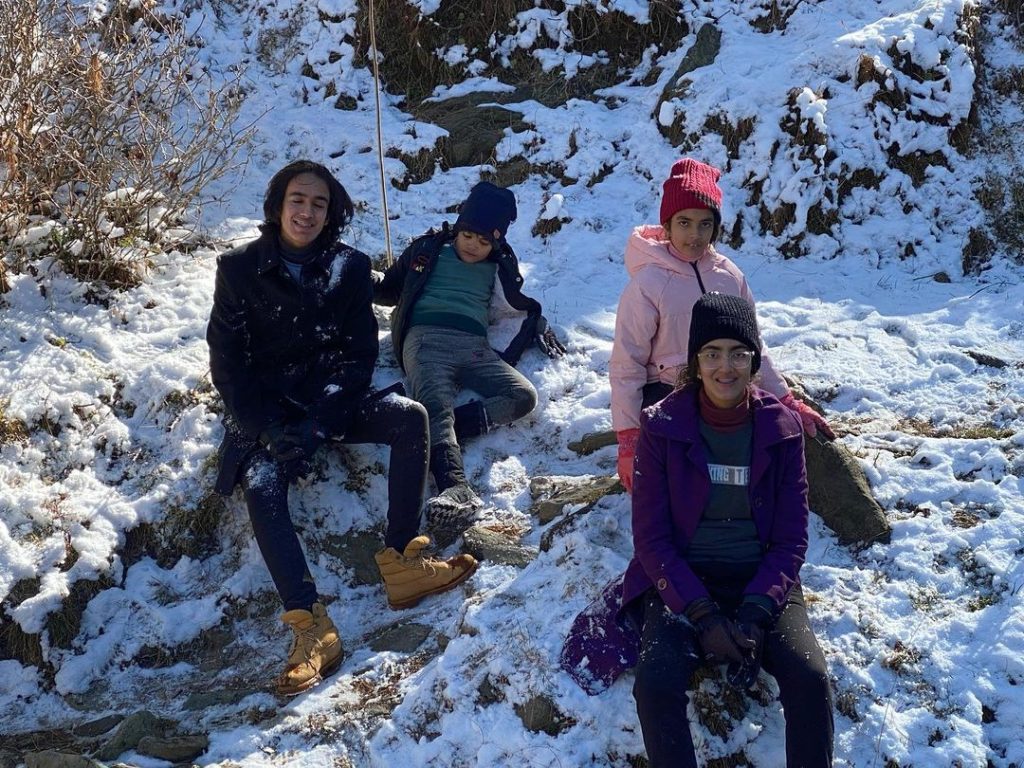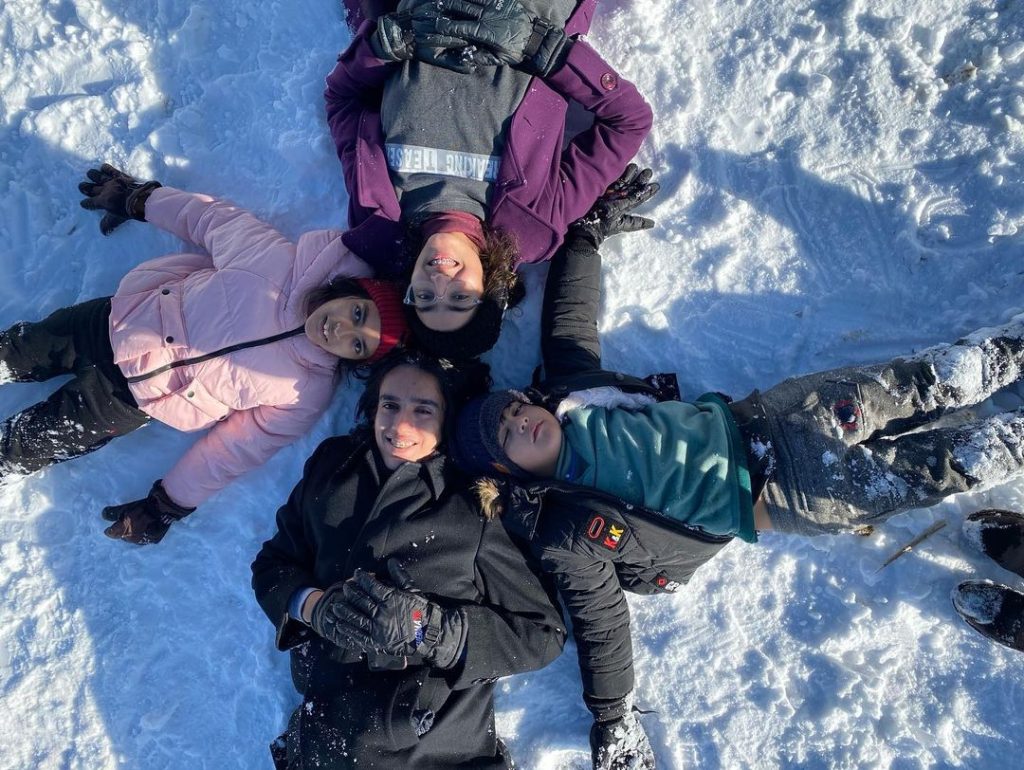 Nadia Hussain, a top model, and fashion sense actor in the early stages of Pakistani showbiz, did many hit shoots and dramas, but she still looks fit and young, and the intriguing thing is that her husband also looks like her children, implying that he is more fit than his wife, Nadia Hussain.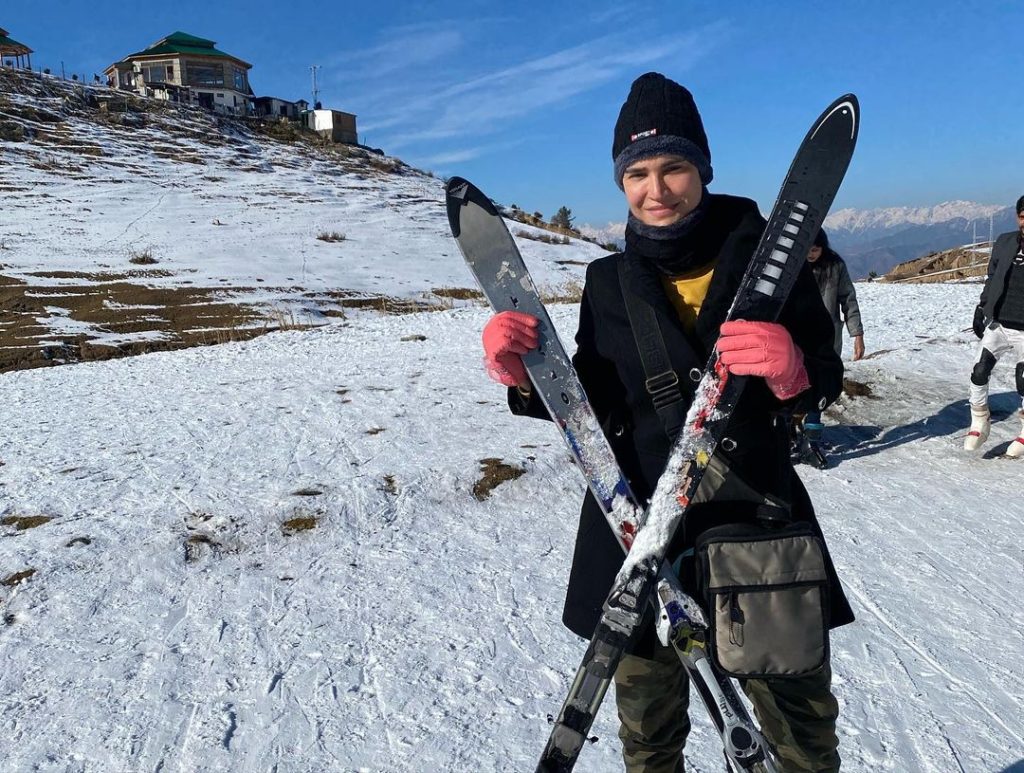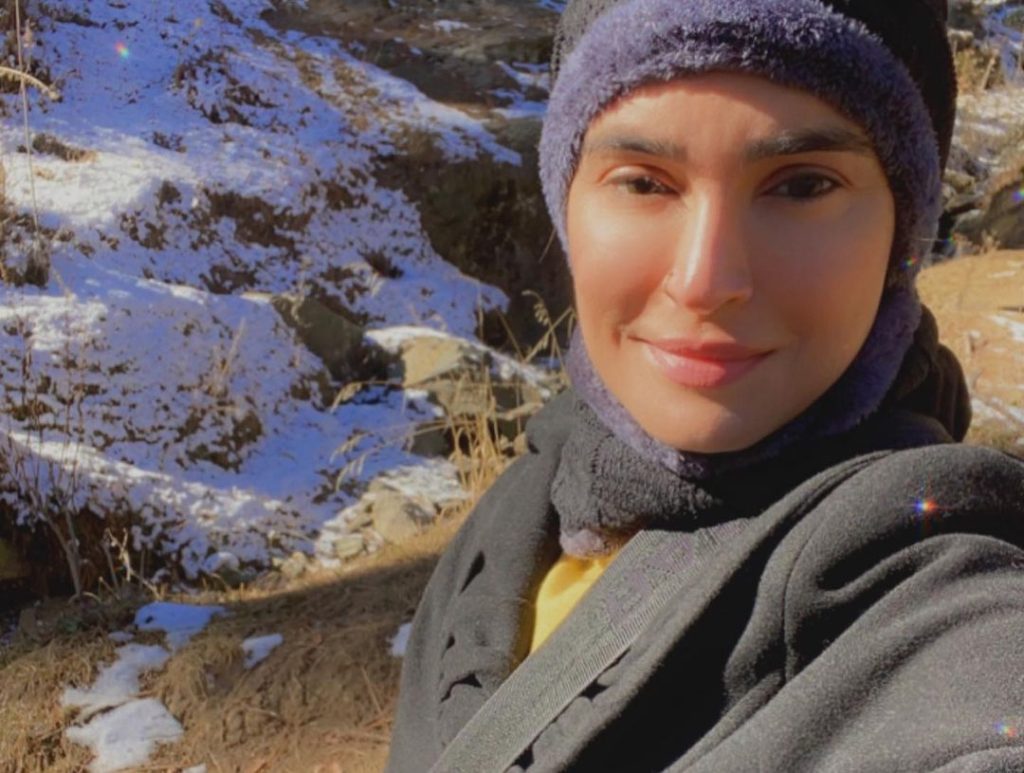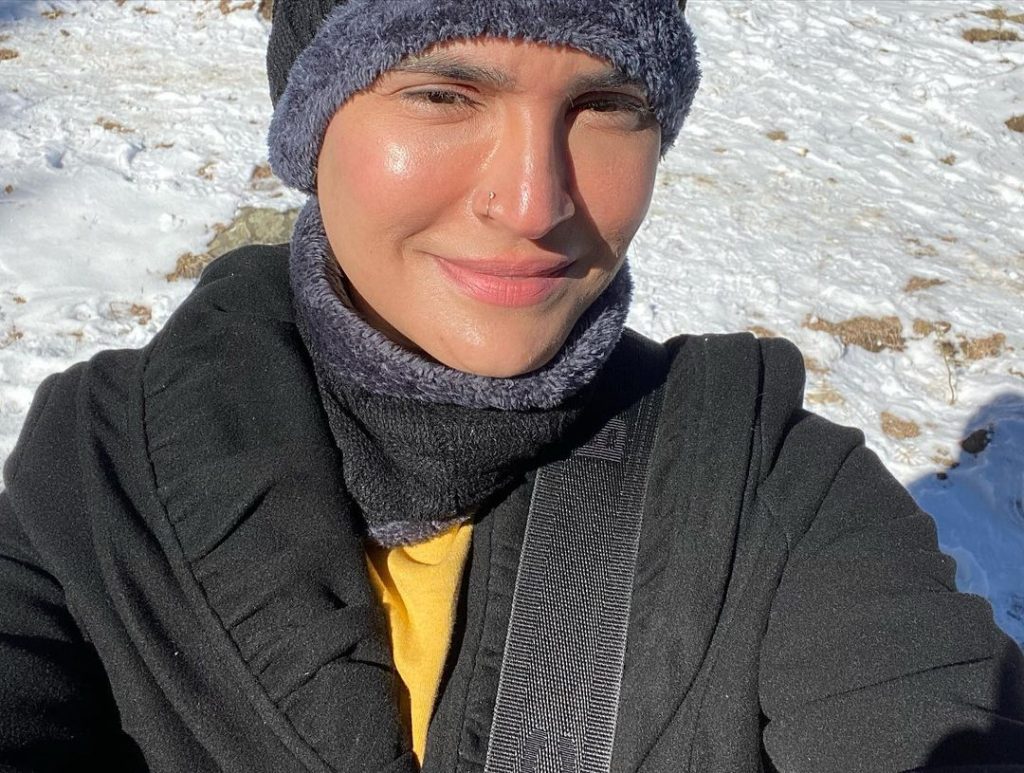 Recently, Nadia played the role of Emaad Irfani's sister in the drama Jalan. Nadia comes from an excellent family. She is a very talented actress and is the tallest actress in the drama industry. Nadia is 42 years of age. Because of her fitness and training and dieting, she appears to be a 28-year-old young woman. Nadia Hussain's family photos can be found here.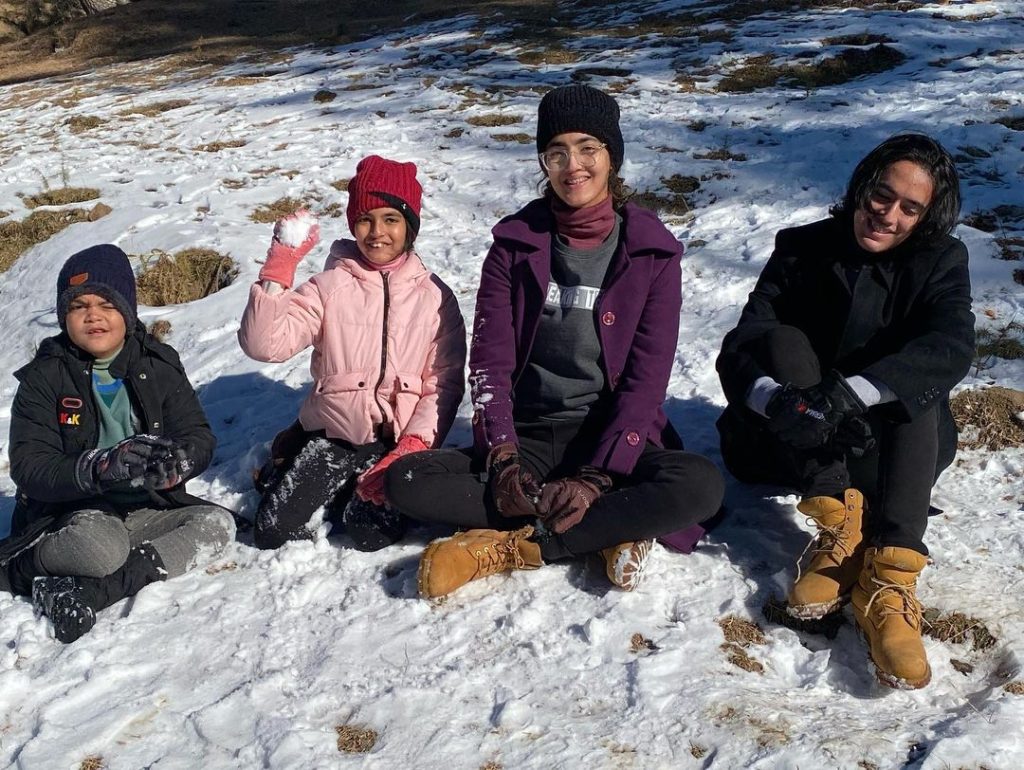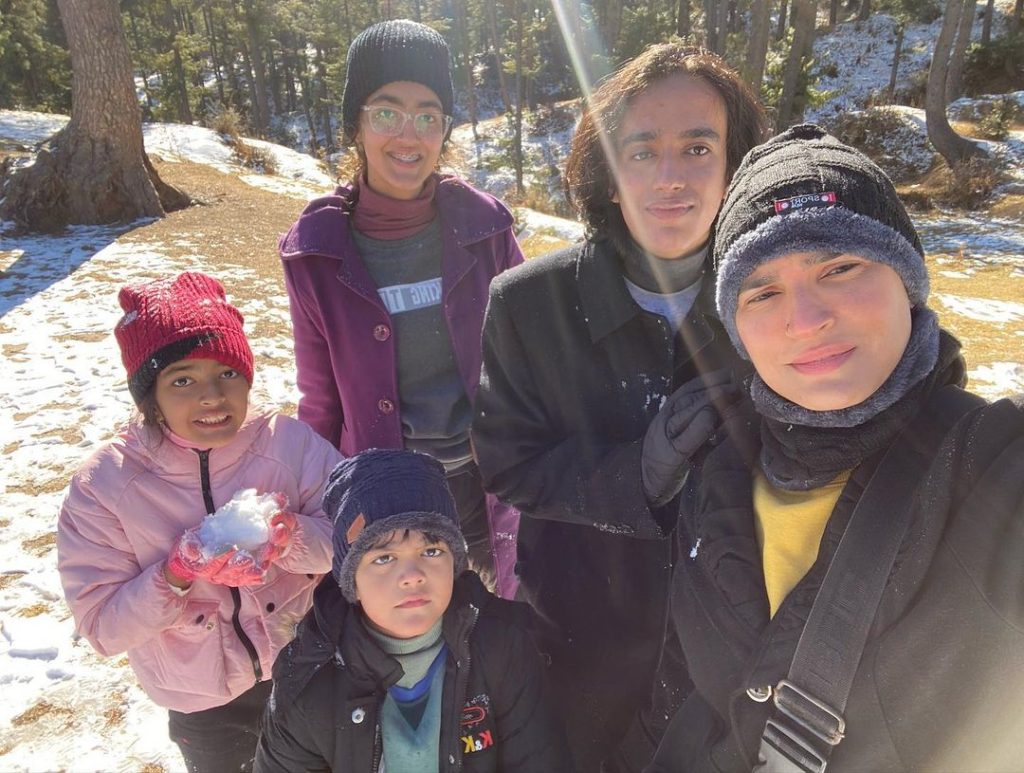 On January the eleventh, 1979, Nadia Hussain was born in Karachi, Pakistan. She began tutoring at Beaconhouse Educational System, and after completing her basic training, she was accepted into Fatima Jinnah Dental School, where she planned to complete her education.