So far, the year 2021 has been eventful for the Pakistani entertainment industry in a variety of ways. Social media has been a game-changer for celebrities. They receive greater media attention, both positive and negative, and are more accessible than ever before. This year, several Pakistani celebrities not only advanced in their careers but several of them also got married.
The following is a list of Pakistani celebrities who got married in 2021:
 1. Nadia Khan
As soon as the year 2021 began, Nadia Khan informed her admirers of the joyous news of her wedding. In January 2021, she married. Her wedding was a hastily planned, small gathering. She told her admirers that she had spent little money on her wedding celebrations. Faisal Mumtaz Rao, a retired wing commander, was her husband. Nadia Khan also informed her fans of the news by sharing clips from her wedding reception on social media. Her admirers were really thrilled for her because she was open about how she met her spouse and what her objectives were throughout their wedding. Nadia Khan is the mother of three lovely children, and her husband is the father of a grown boy.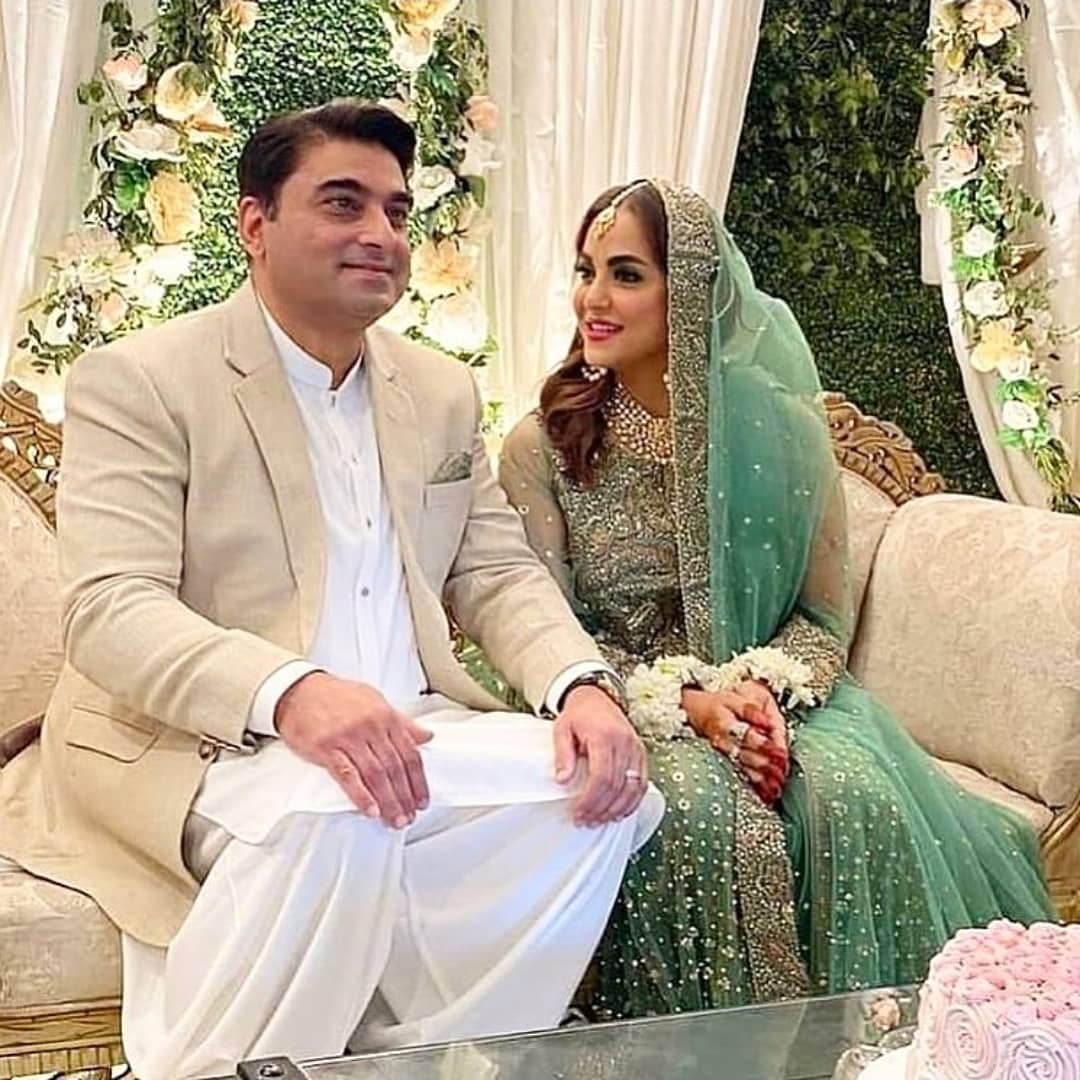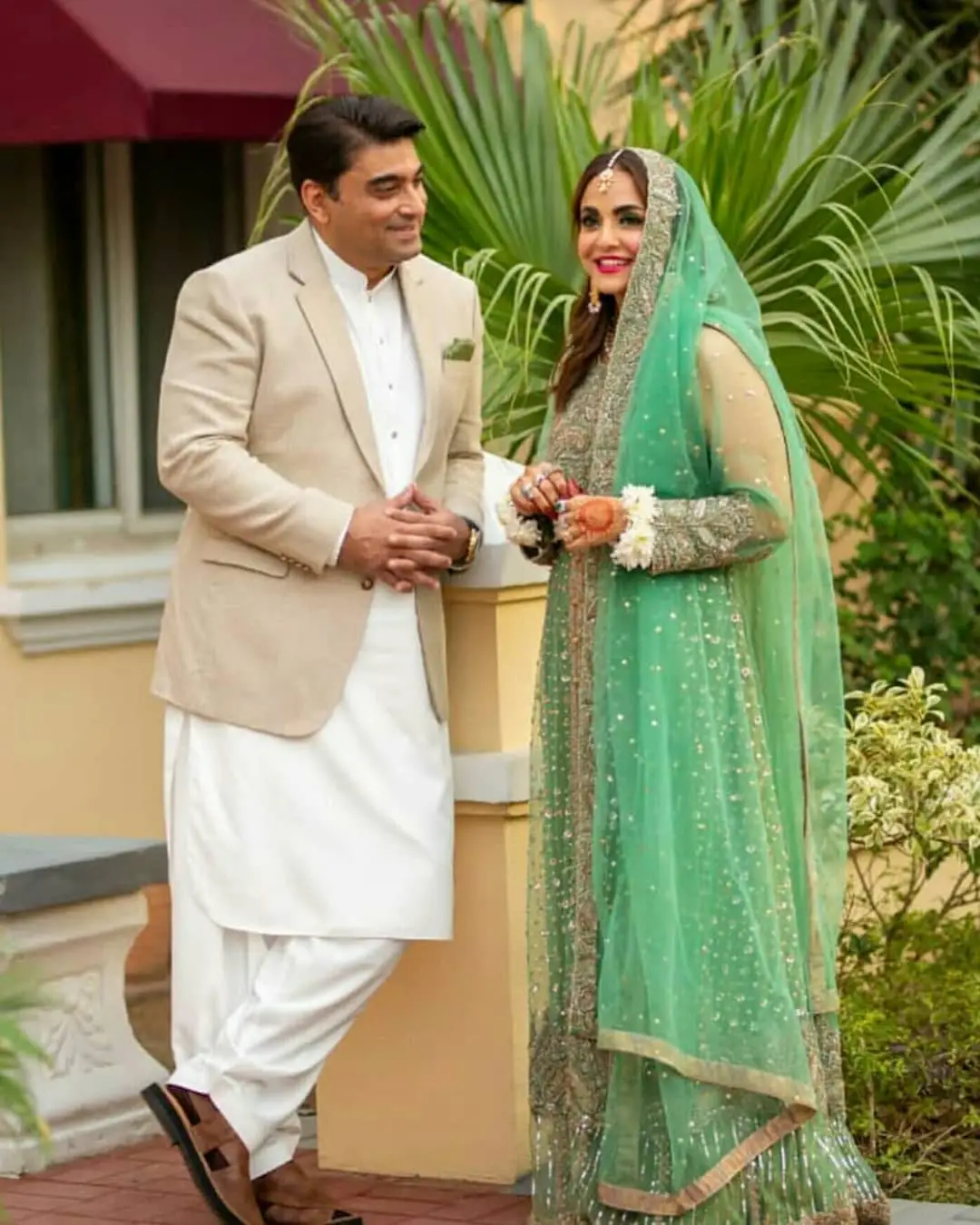 Nadia Khan's husband's first wife said in a video that Nadia Khan was to blame for her marriage falling apart and that Faisal Rao was an abusive spouse. Nadia Khan and her husband handled the issue with maturity and are now enjoying a glorious life together.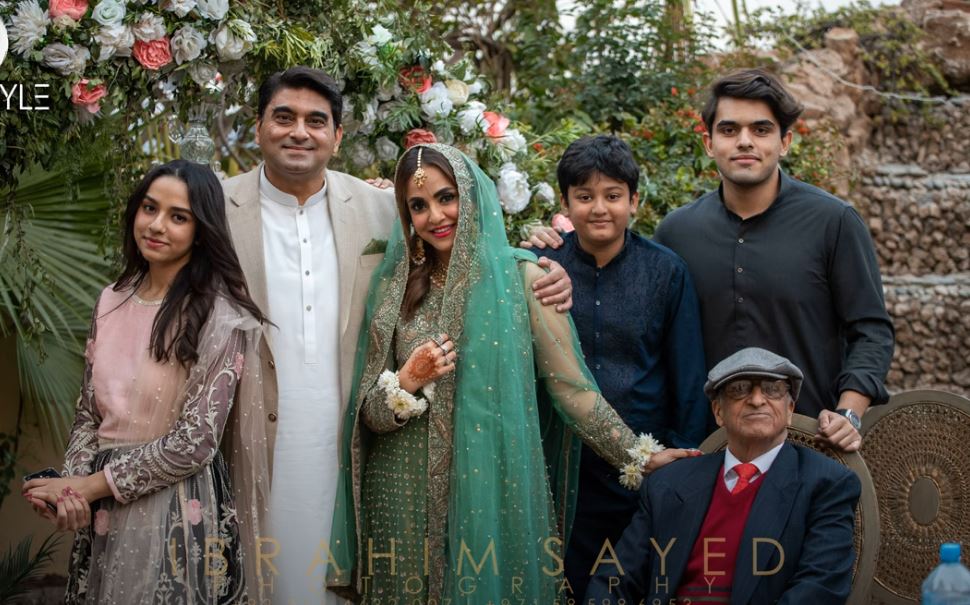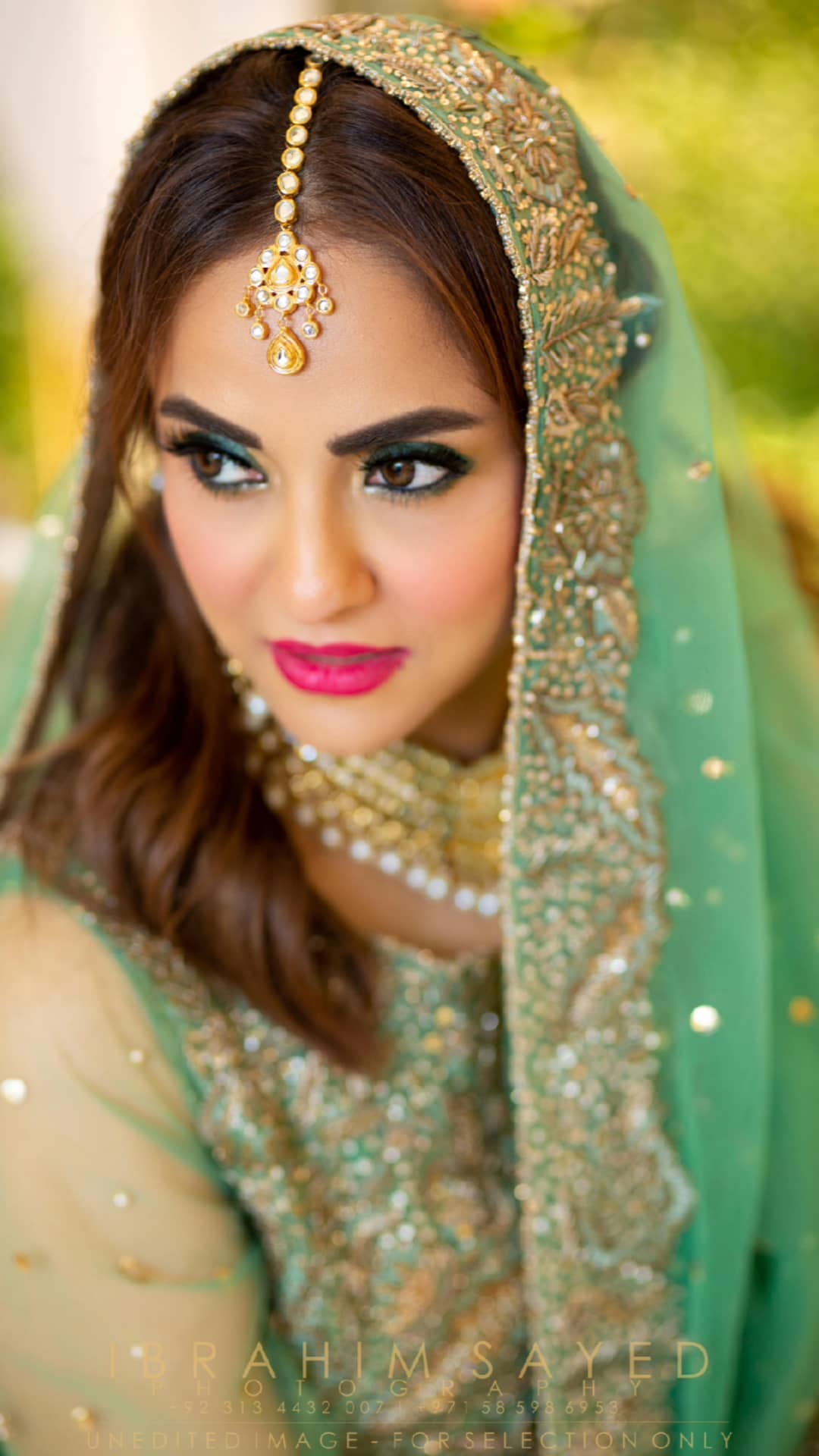 2. Mariam Ansari
In February 2021, Mariam married Owais Khan, the son of the great cricketer Moin Khan. Mariam and Owais met for the first time in college, and they quickly became fast friends. Over time, their bond grew stronger, and they decided to spend the rest of their lives together.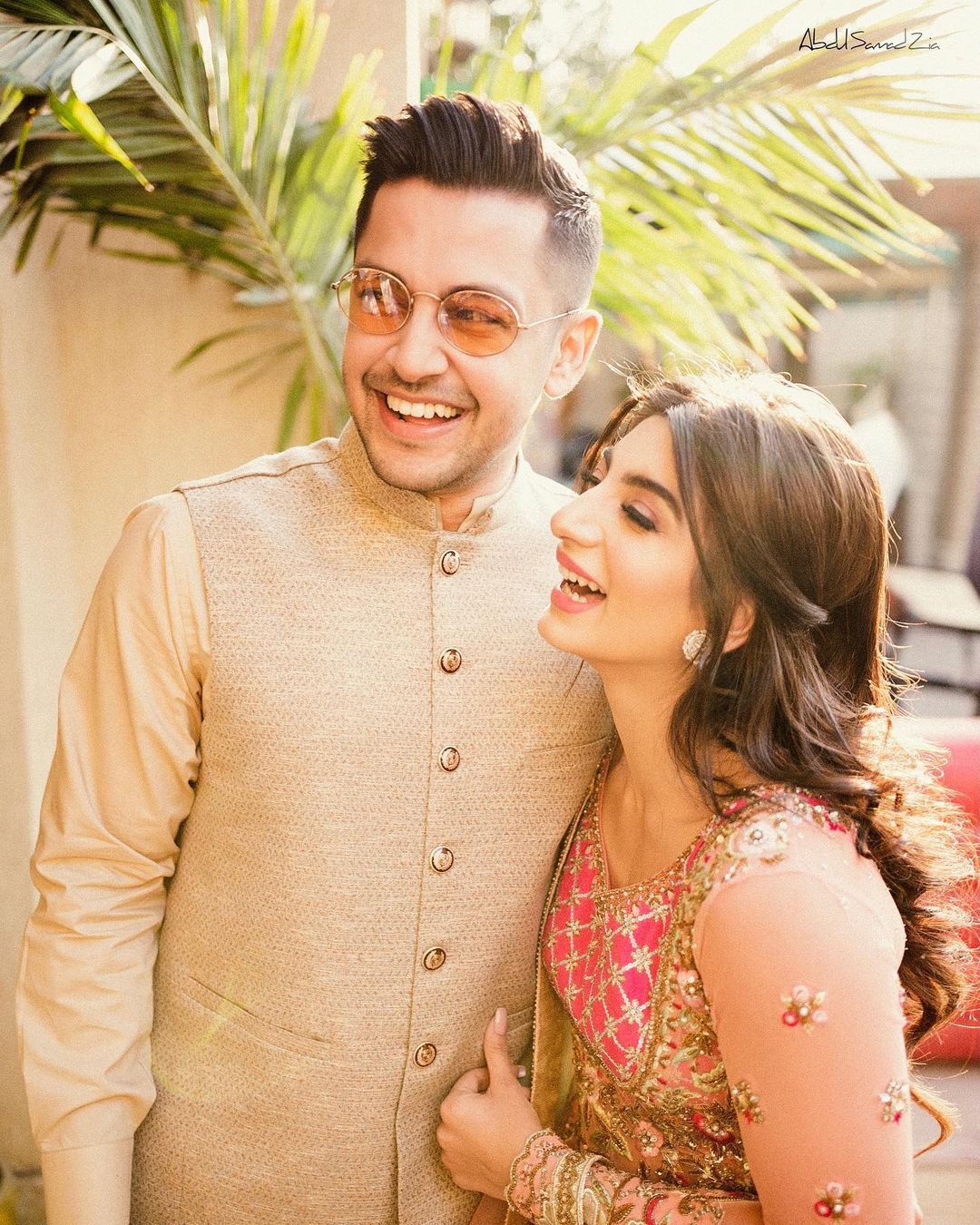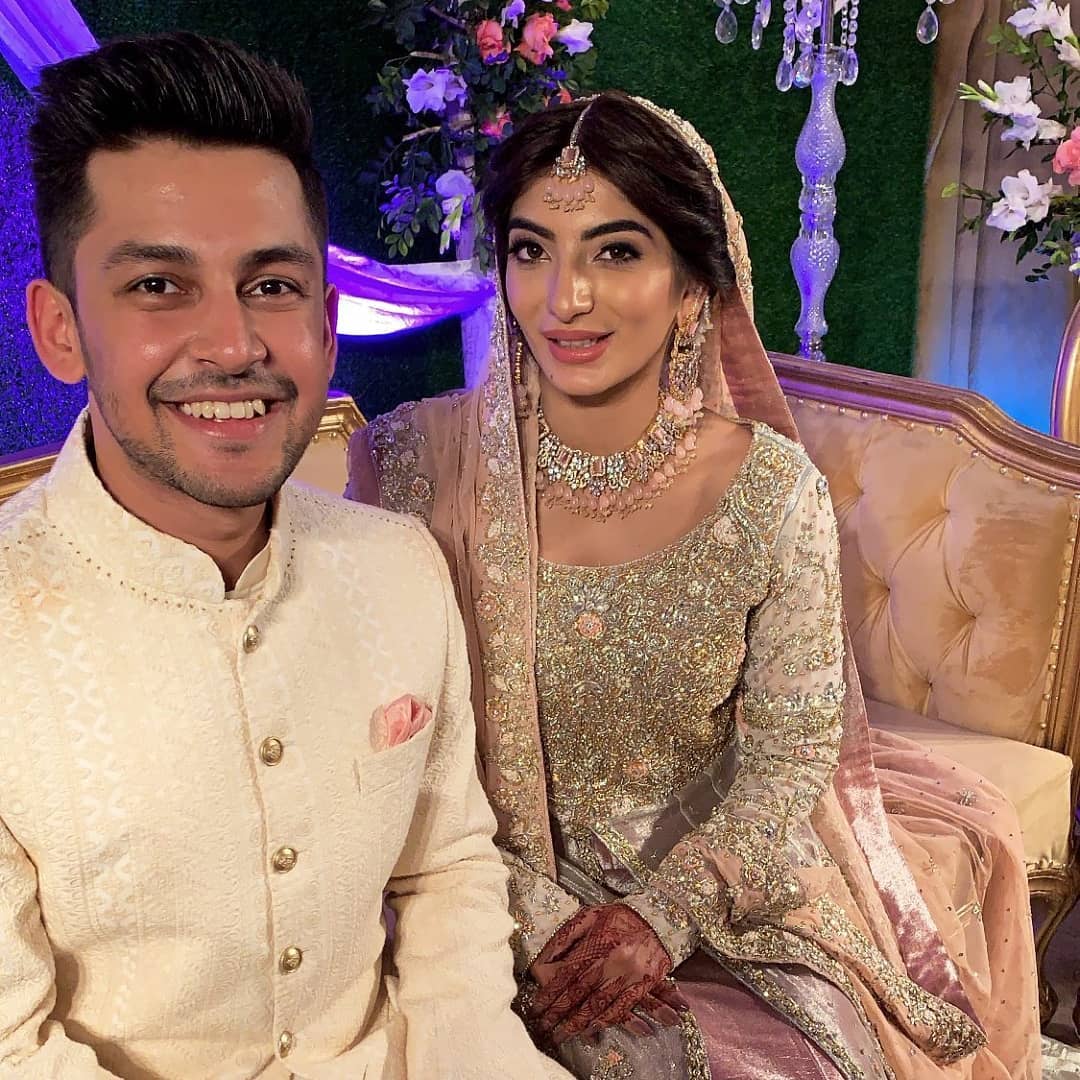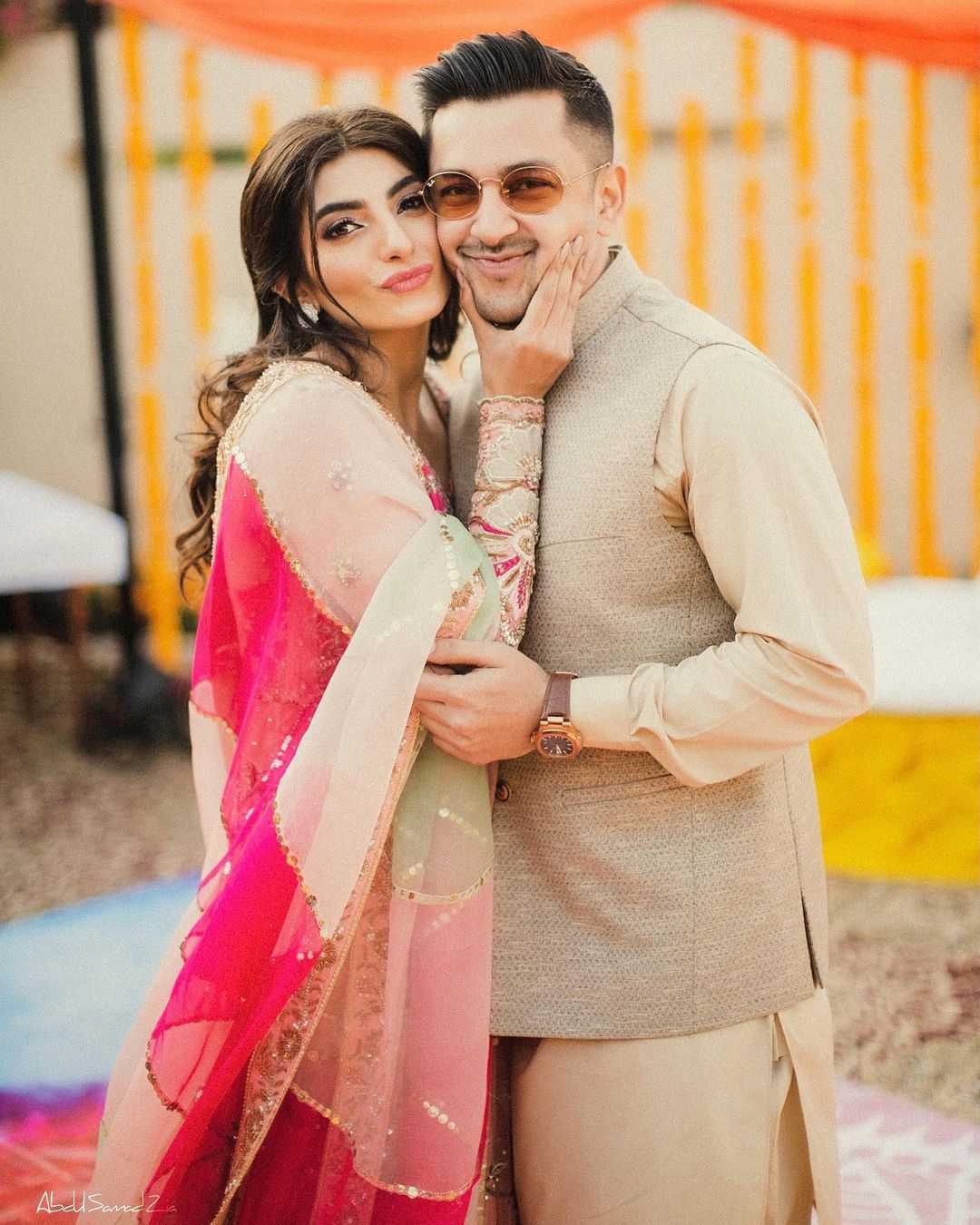 3. Alyzeh Gabol
Alyzeh had been a single mother for some time until she decided to remarry in February. Alyzeh Gabol shared a photo of her spouse putting a ring on her finger, but she has not revealed his identity. But later it was revealed that she married Zoraiz Malik, the grandson of a business tycoon, Malik Riaz.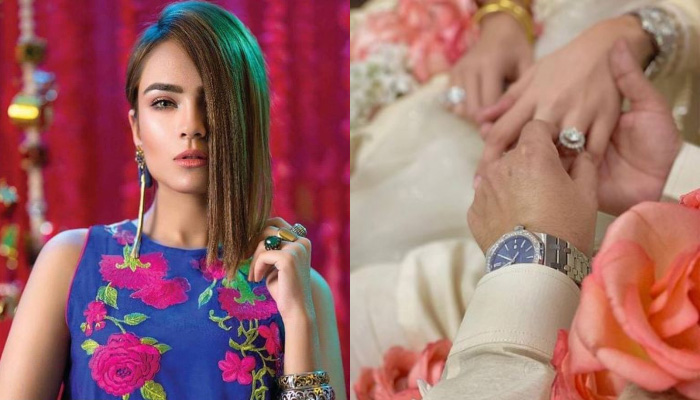 4. Sohai Ali Abro 
Sohai married Shehzar Mohammad, a first-class cricketer, in March 2021. Her husband is the grandson of Hanif Mohammad, one of Pakistan's most famous cricketers. When the couple shared photos of the wedding on their social media profiles, their fans and followers learned about it. No one knew they were in a relationship before they married. Sohai Ali Abro only recently shared some romantic photos with her hubby, demonstrating their closeness and incredible friendship.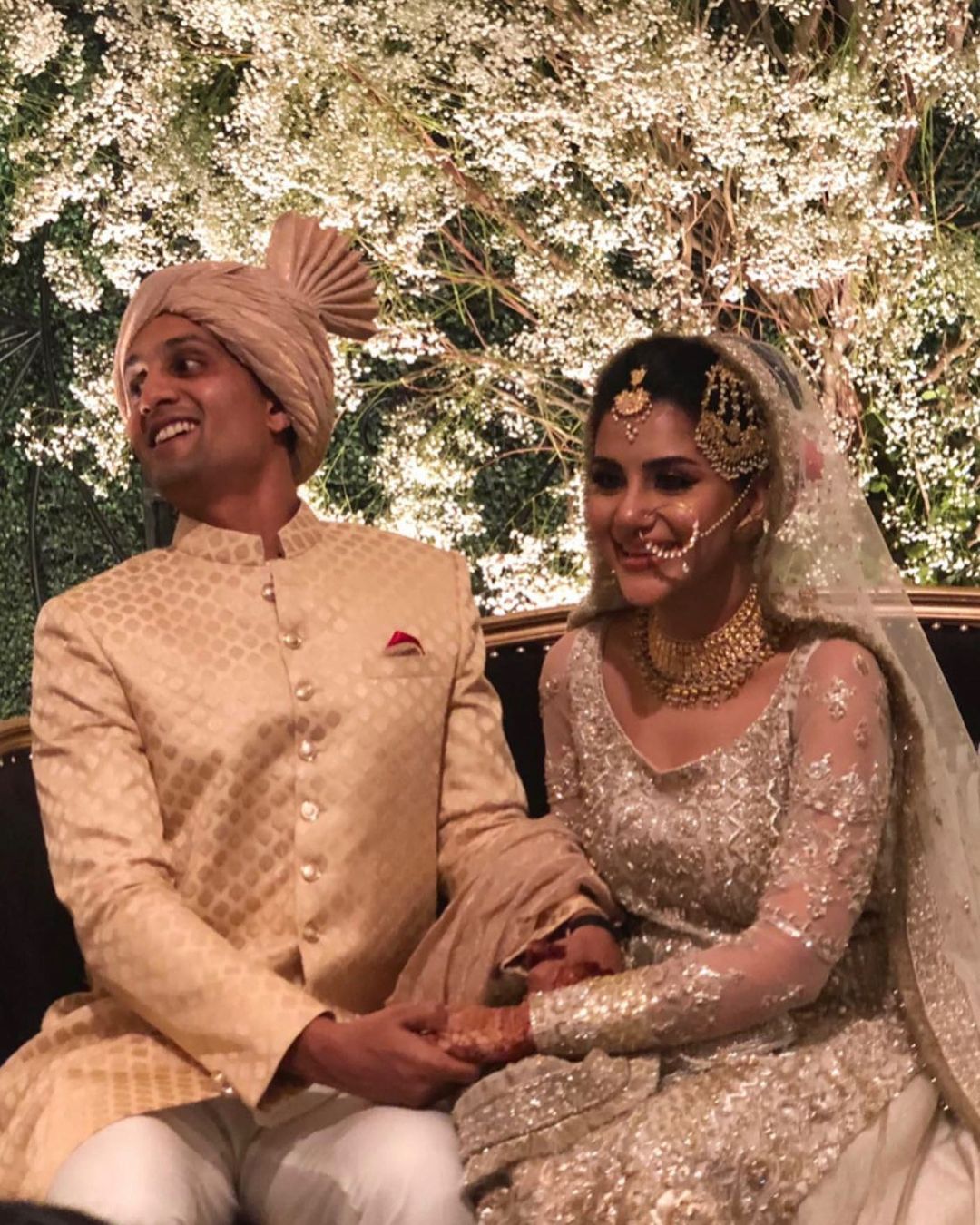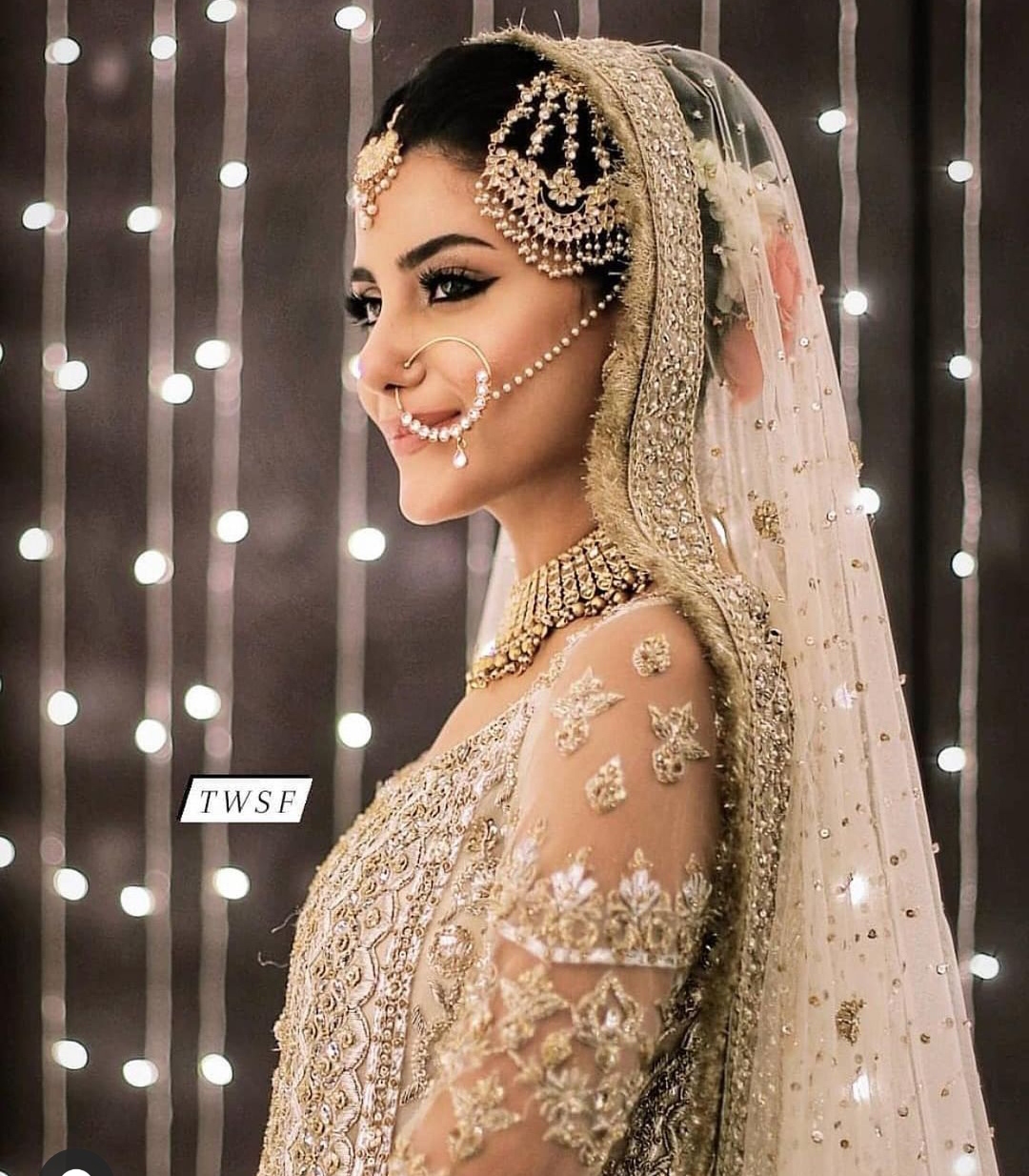 5. Rehmat Ajmal
Rehmat Ajmal, a Pakistani model, was engaged last year and planned to marry this year in March. She was recently seen in the drama series Mere Pass Tum Ho. She married Tayyab Saleem, and unlike some of the other celebrities who tied the knot in secret, her wedding was lavish and celebratory.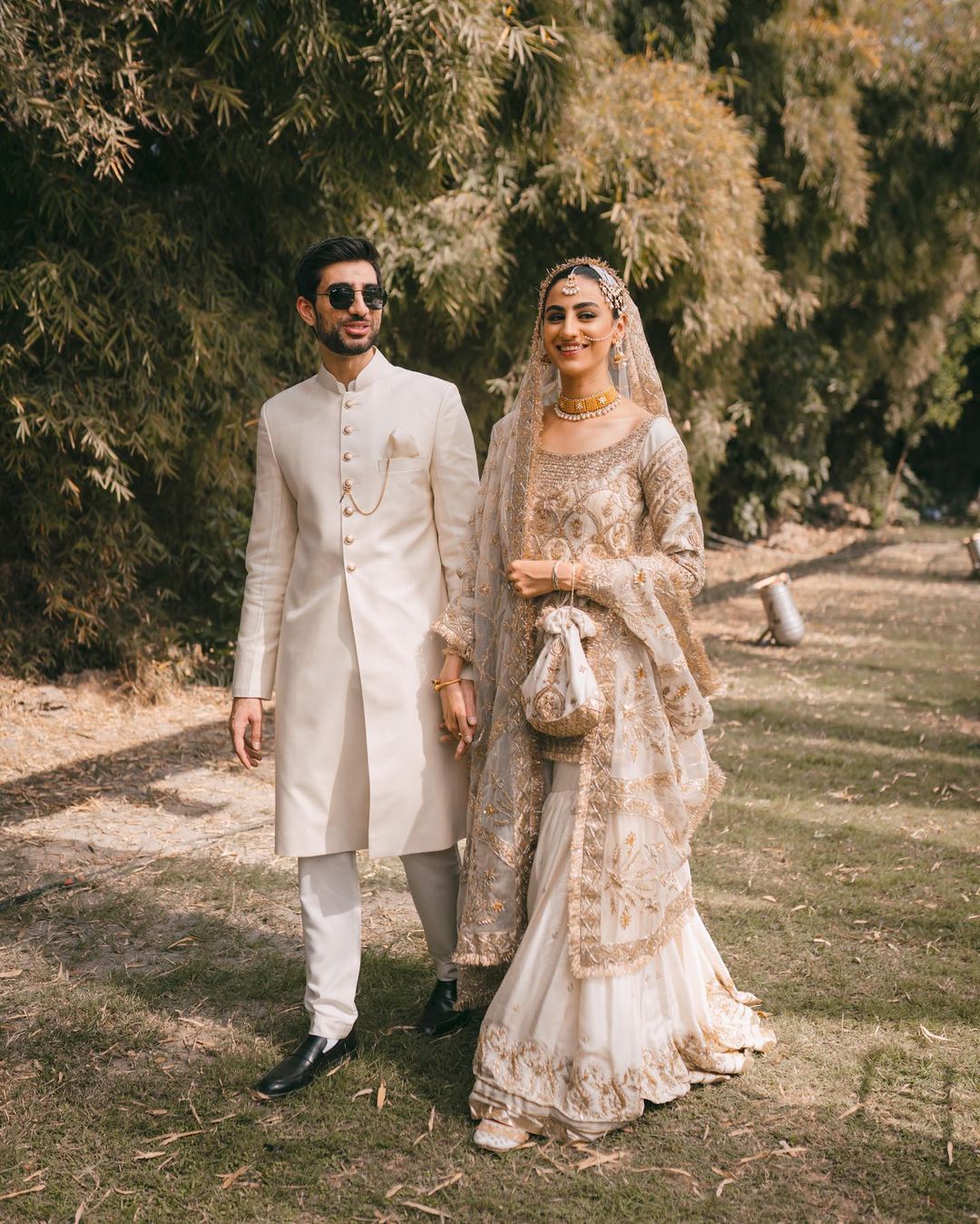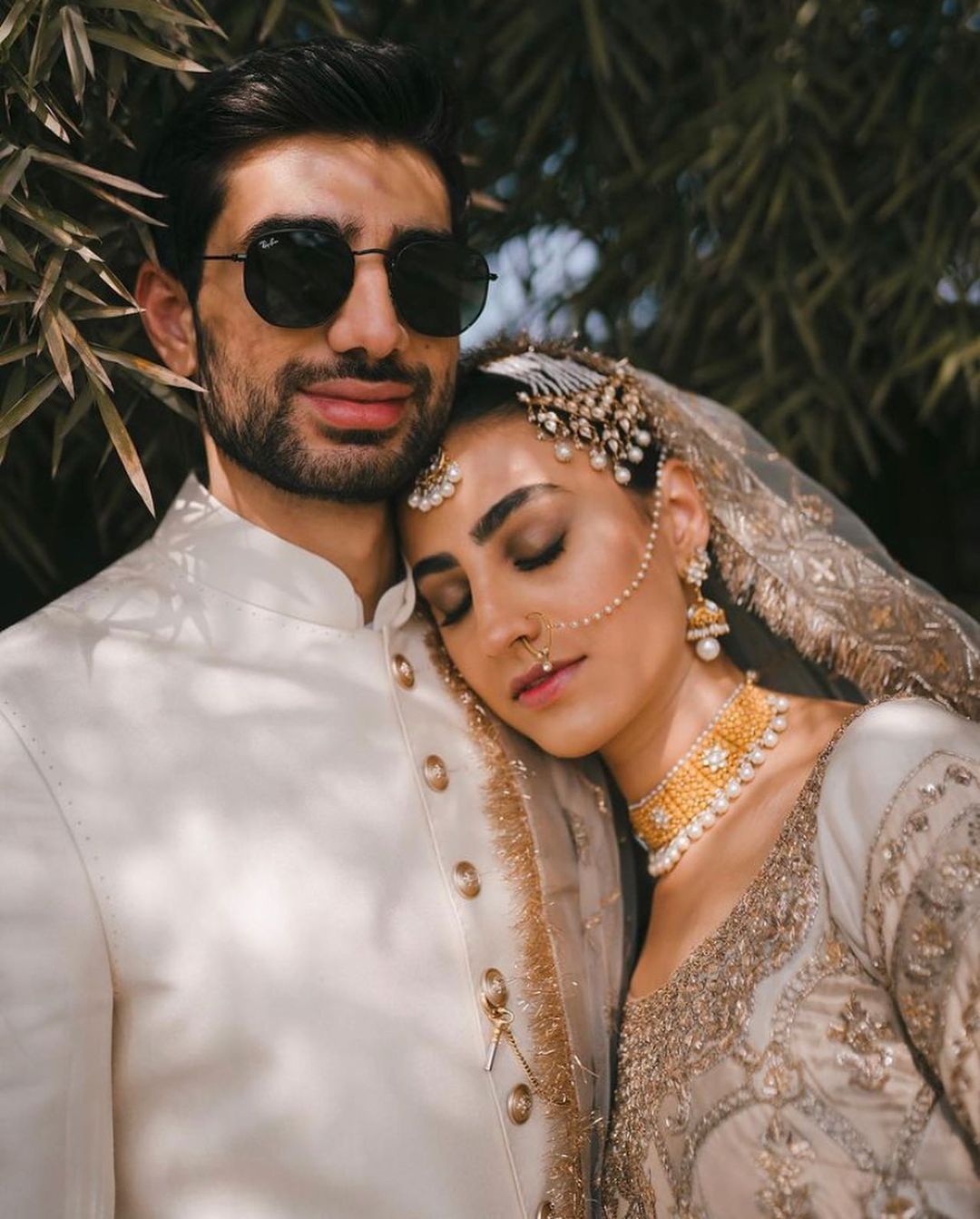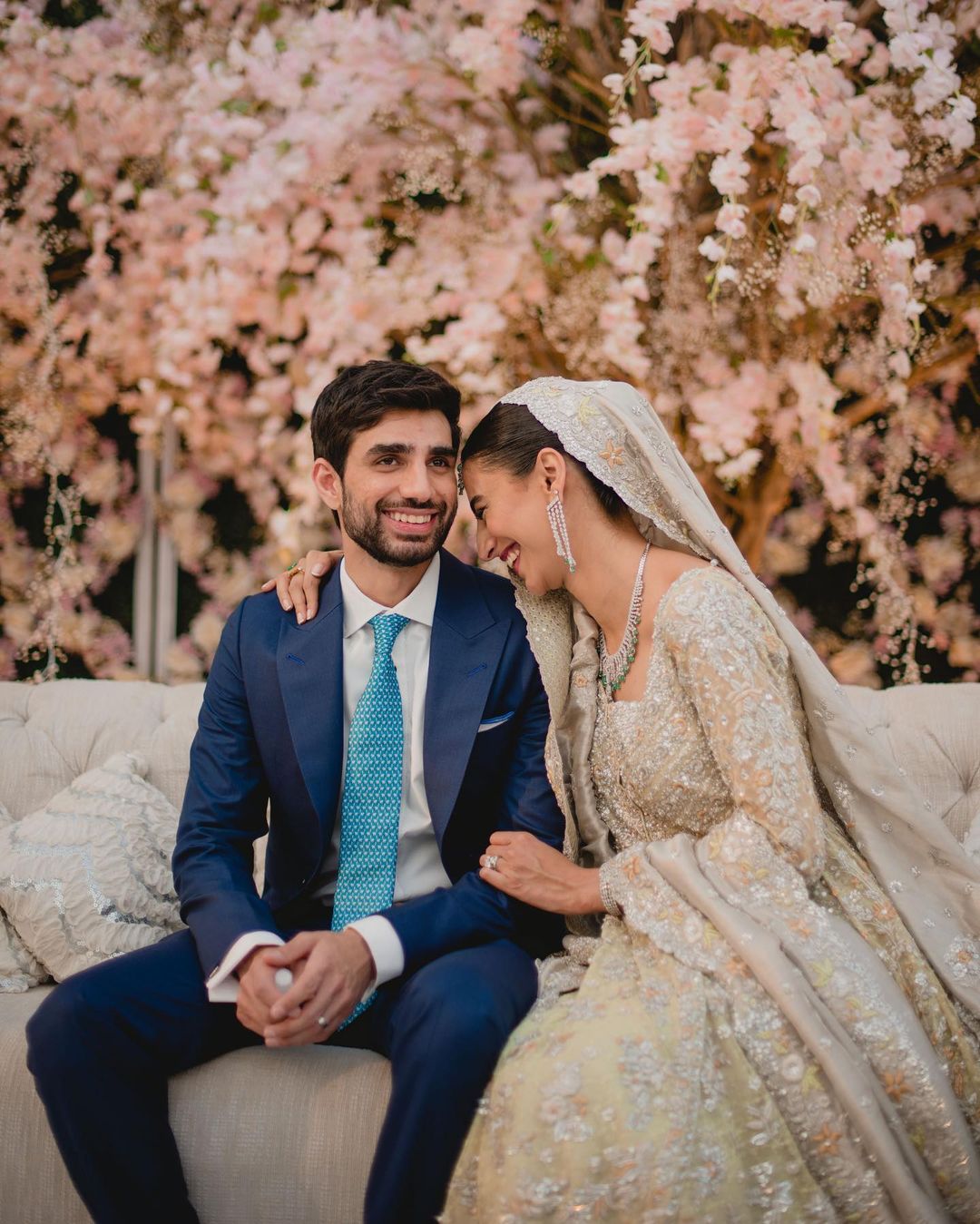 6. Usman Mukhtar
In March of this year, Usman Mukhtar finally agreed to marry in a small ceremony. He married Zunaira Iman Khan, a double master's degree holder in international relations and international law from the Australia's University of Western Sydney. Usman and Zunaira met through a common friend and decided to be married after realizing they were meant to be together. Usman revealed their rukhsati will take place later this year in an Instagram question-and-answer session.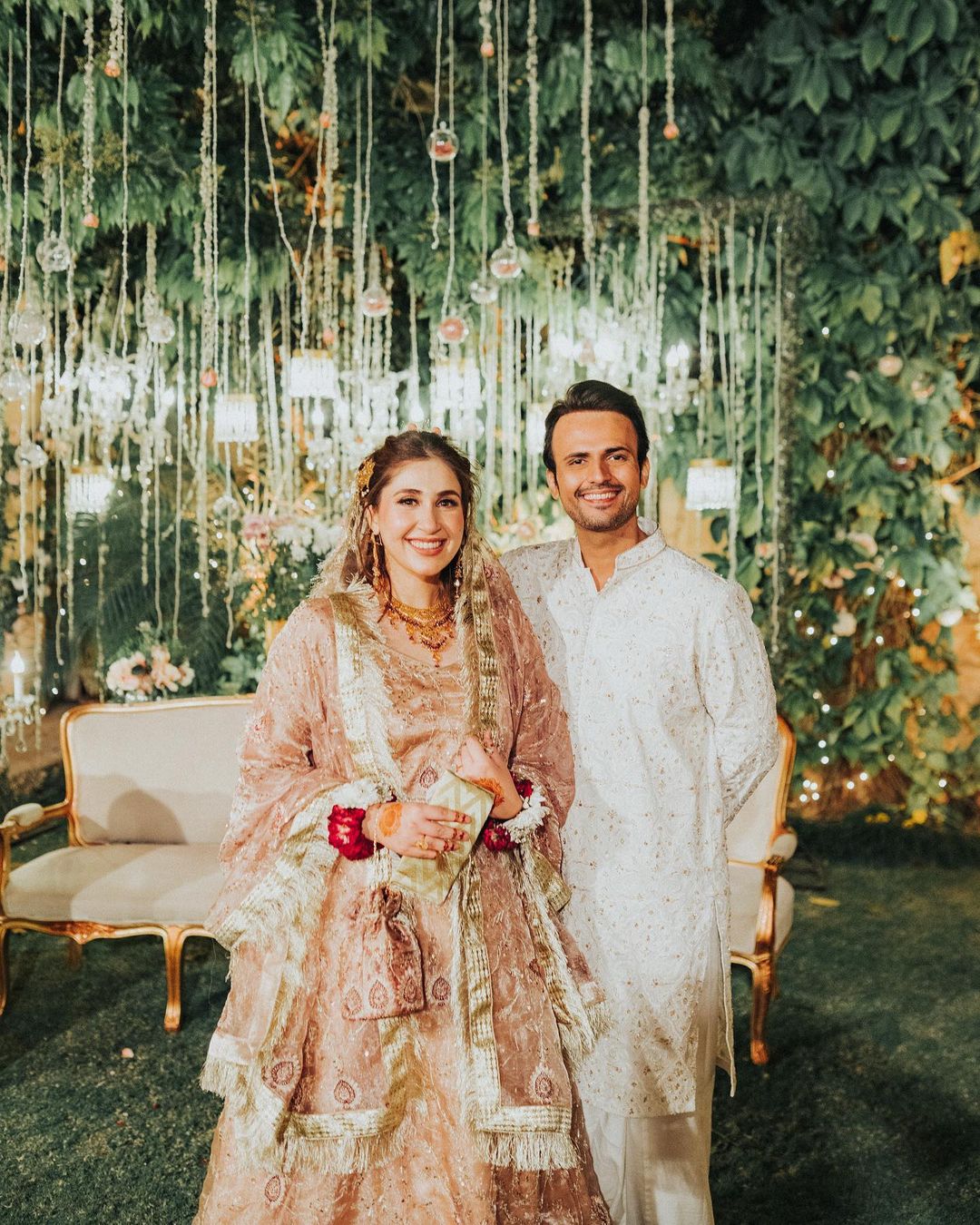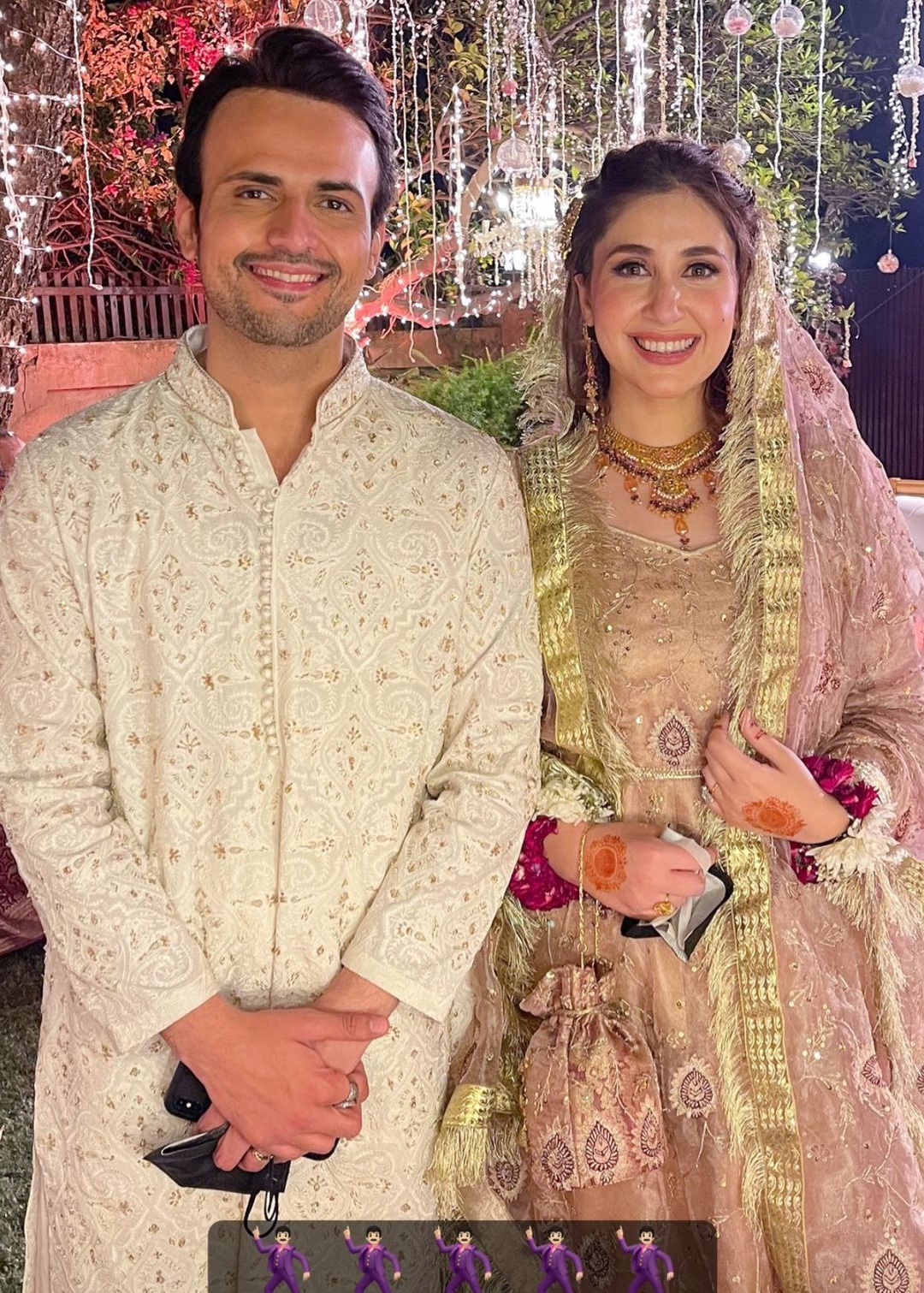 7. Kanwal Aftab and Zulqarnain Sikandar
Kanwal Aftab and Zulqarnain Sikandar are two Tik Tok celebrities who tied the knot in April. Their fans adored their wedding photos, and most of them were ecstatic for them. In an interview, Kanwal stated that marrying Zulqarnain was the greatest fantasy she had ever had. She couldn't believe it was really occurring, even on the day of their wedding.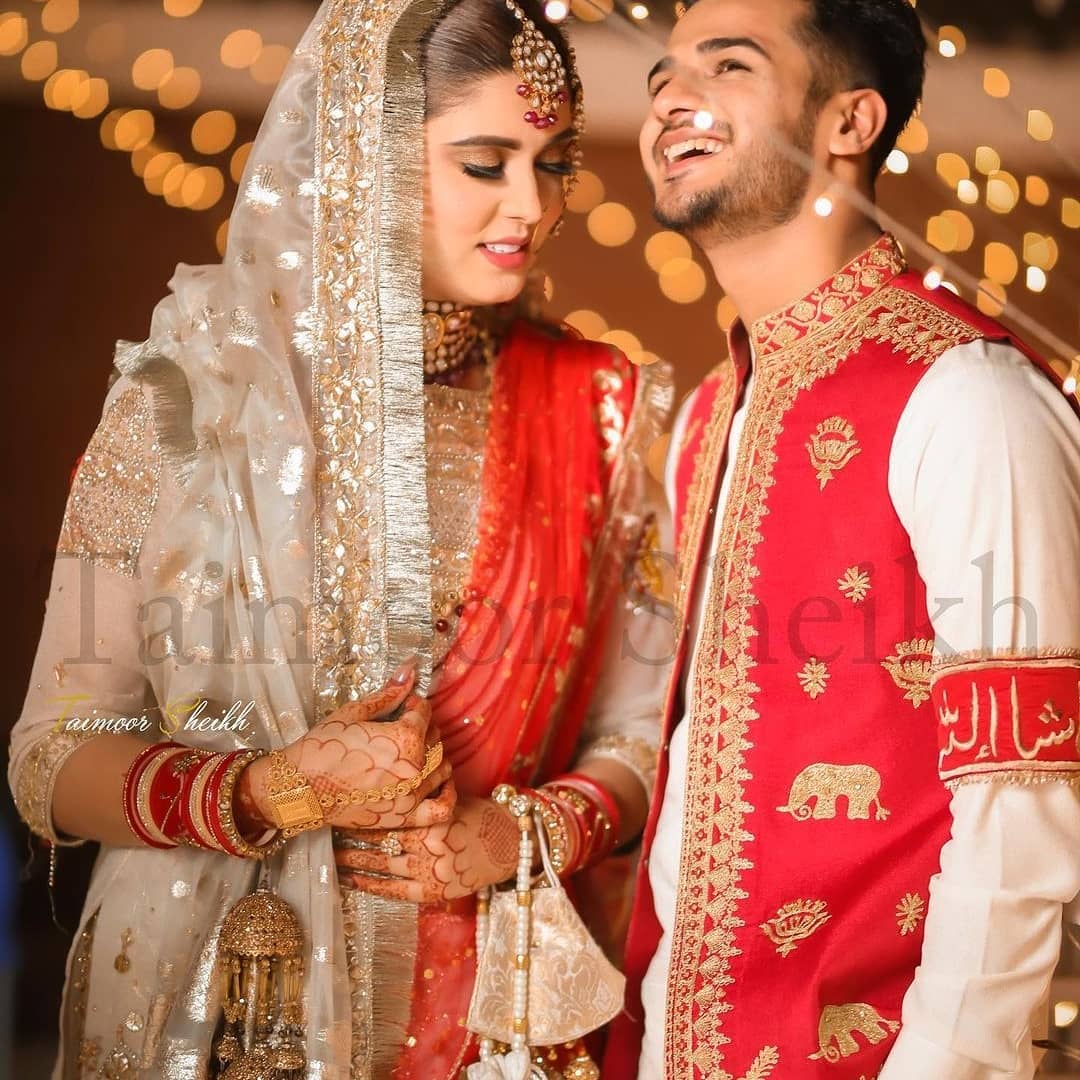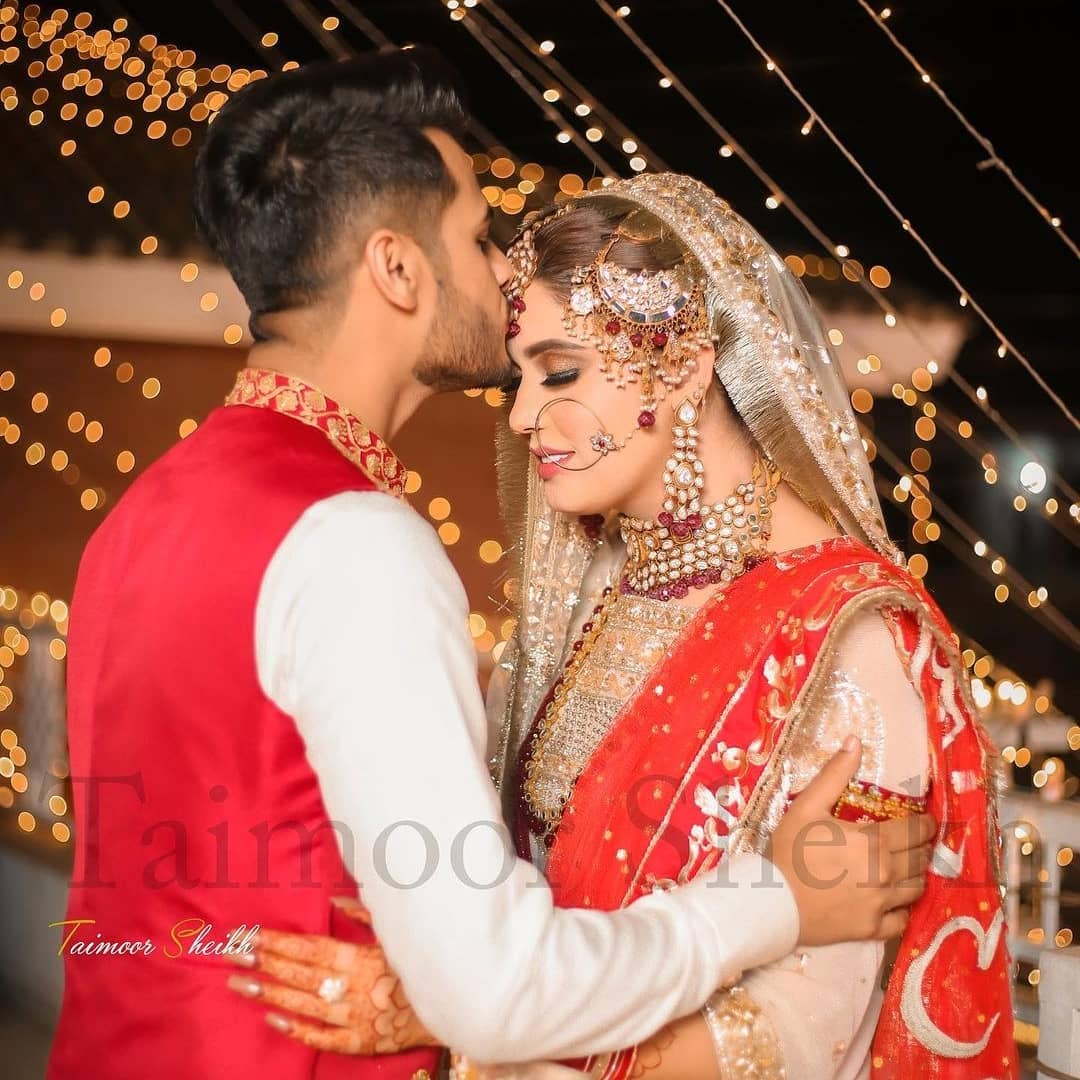 8. Mansha Pasha and Jibran Nasir
In addition, Mansha Pasha and Jibran Nasir were also married this year in a ceremony attended by their family and friends. Both superstars have openly expressed their love for one another, and their fans adore their real-life couple. People only found out about their nikkah when they uploaded images on social media because they did not disclose their nikkah dates in advance. They had been engaged for over a year, and everyone had been looking forward to their wedding.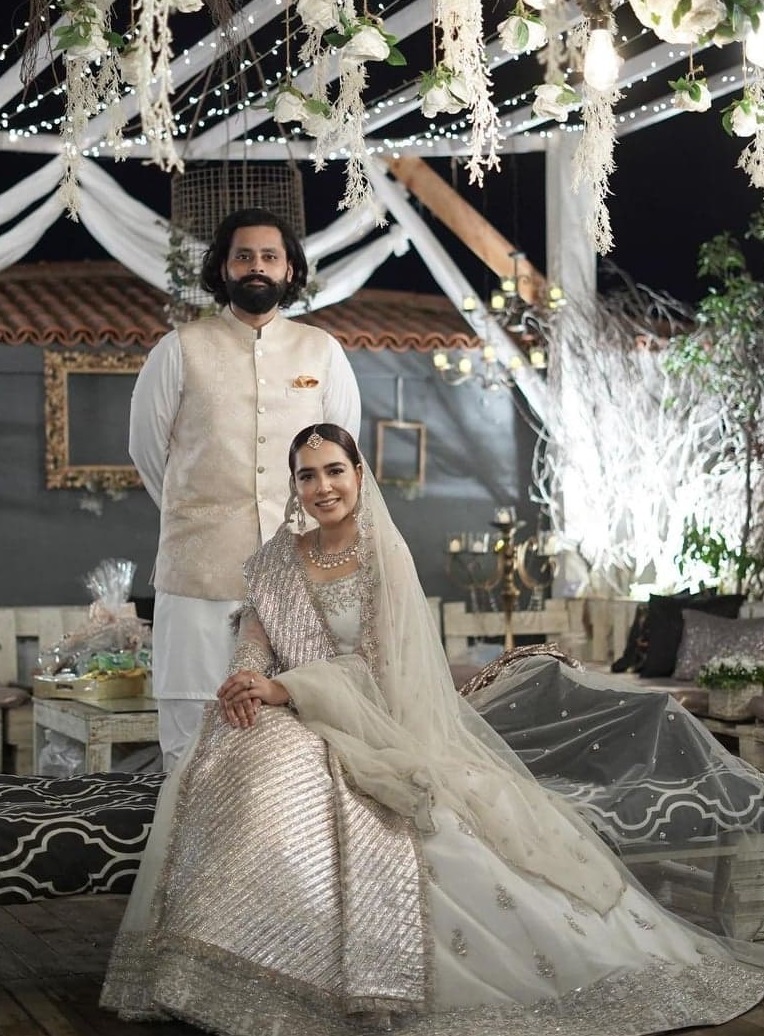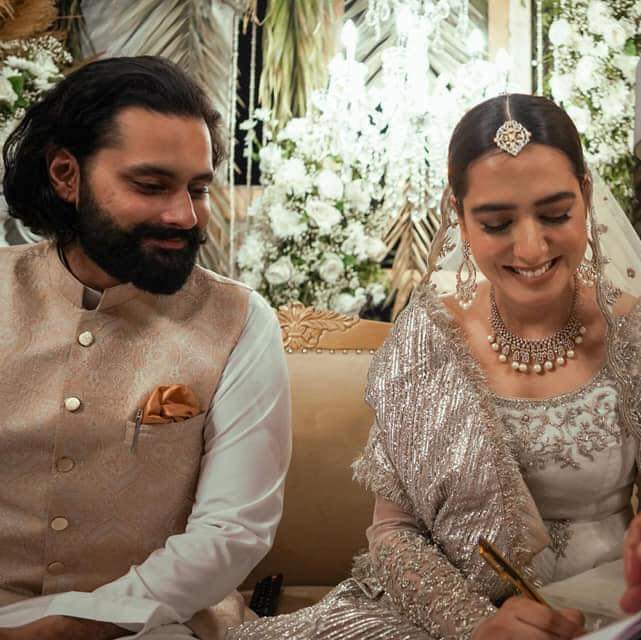 9. Ghana Ali
Ghana Ali is one of the many Pakistani celebs that have tied the knot this year. Her wedding was small and modest, with only close friends and family in attendance. She married a business owner, Umair Gulzar. Unfortunately, the couple faced a lot of controversy after Umair's first wife revealed he had an extramarital affair with the actress shortly after they married, causing their marriage to fail and leaving her and her son devastated. Because people already had a lot to say about marriage, this raised a lot more questions. Ghana Ali gave a succinct and sensible explanation of her side of the incident. She has shared several wonderful images with her hubby since then.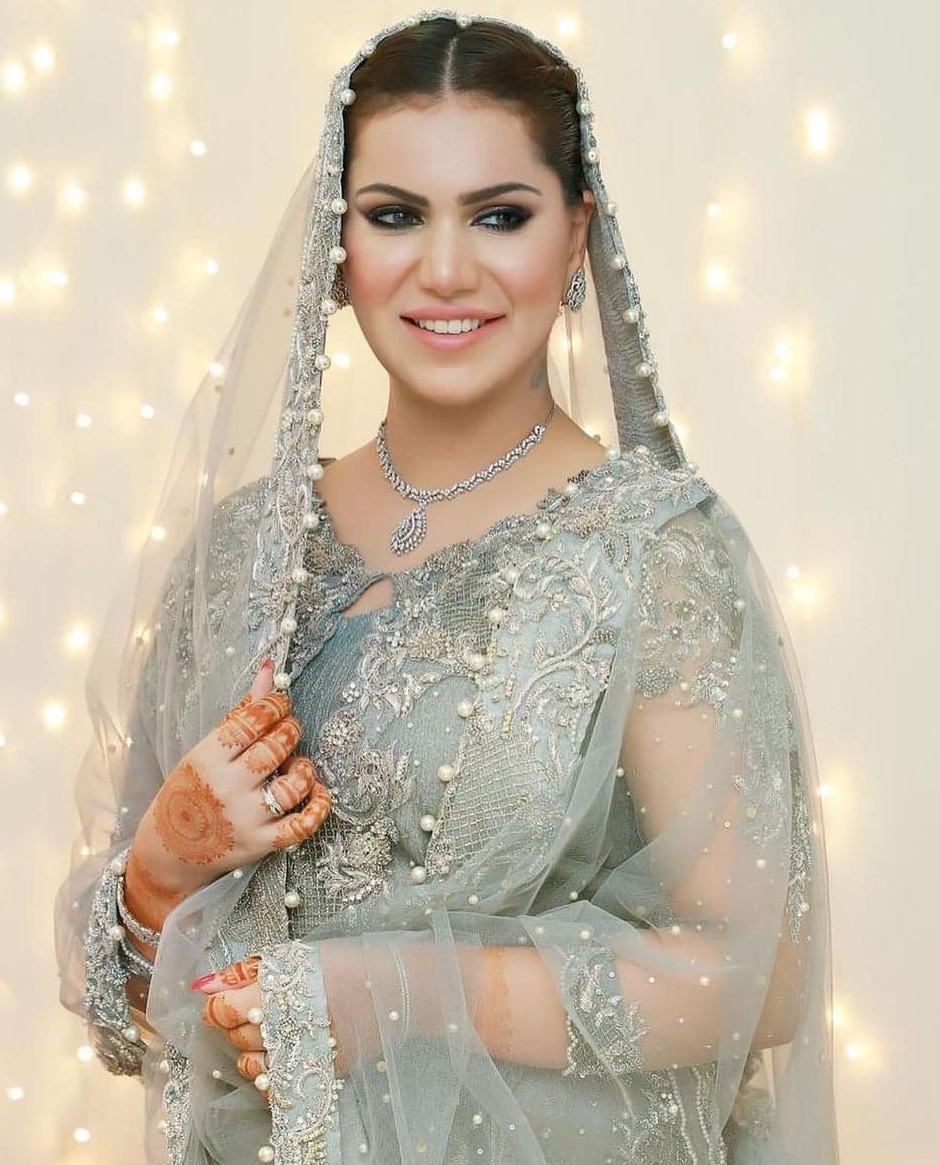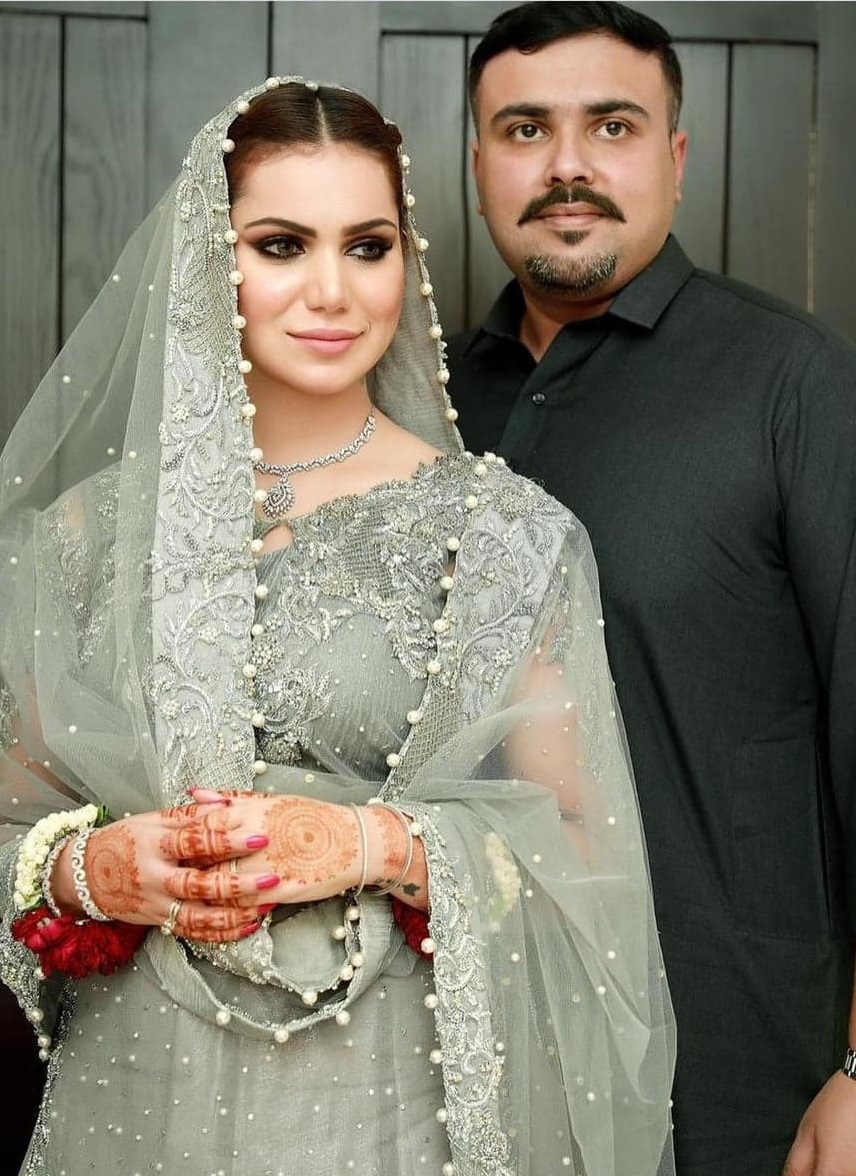 10. Shahveer Jafry
Shahveer Jaffry, a well-known social media personality, married in 2021. He married Ayesha Beig, a fashion designer based in Islamabad. The wedding festivities took place in Islamabad. Several well-known Pakistani celebrities and YouTubers attended the wedding. Zaid Ali traveled from Canada to Islamabad specifically to attend this wedding.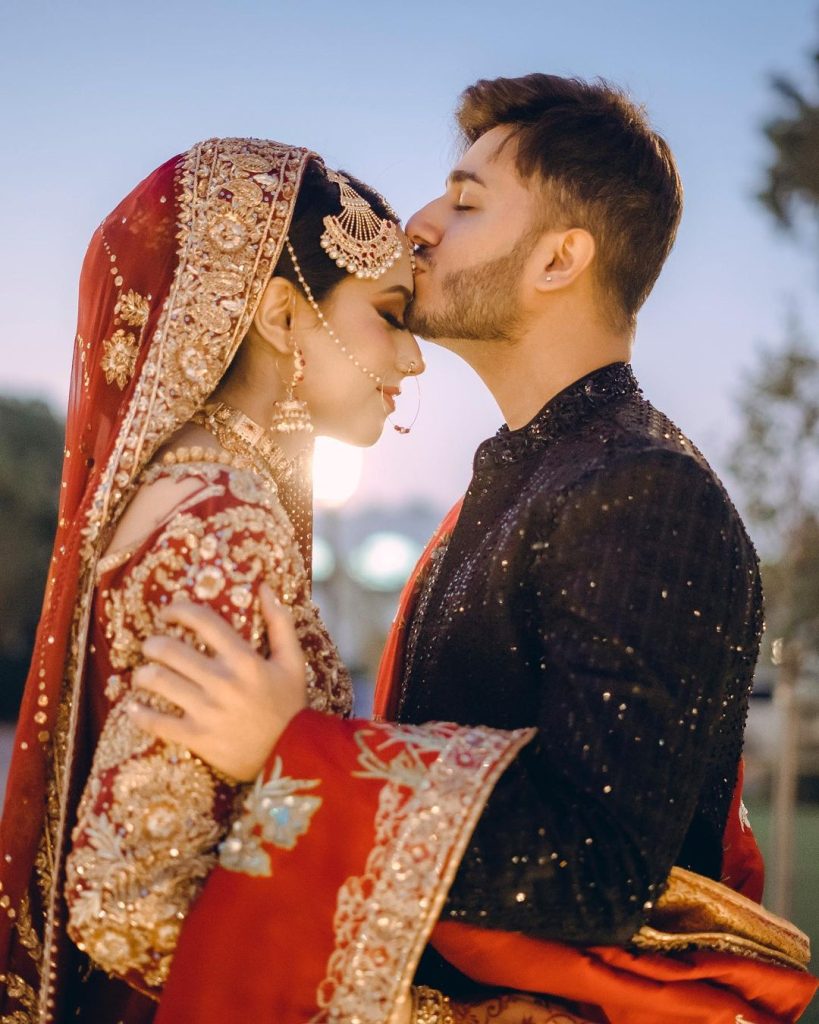 11. Neha Rajpoot
Neha Rajpoot, a model and actress, married Shahbaz Taseer. For all the wrong reasons, their wedding was the talk of the town. Shahbaz Taseer's wife had previously disclosed that her ex-husband was having an affair with Neha when they were still married a few months ago. People have accused Neha of being a home-wrecker and a gold digger since then. This year, Neha married Shahbaz, putting an end to suspicions about their romance. Although their marriage was widely criticized, Neha made her wedding photos public.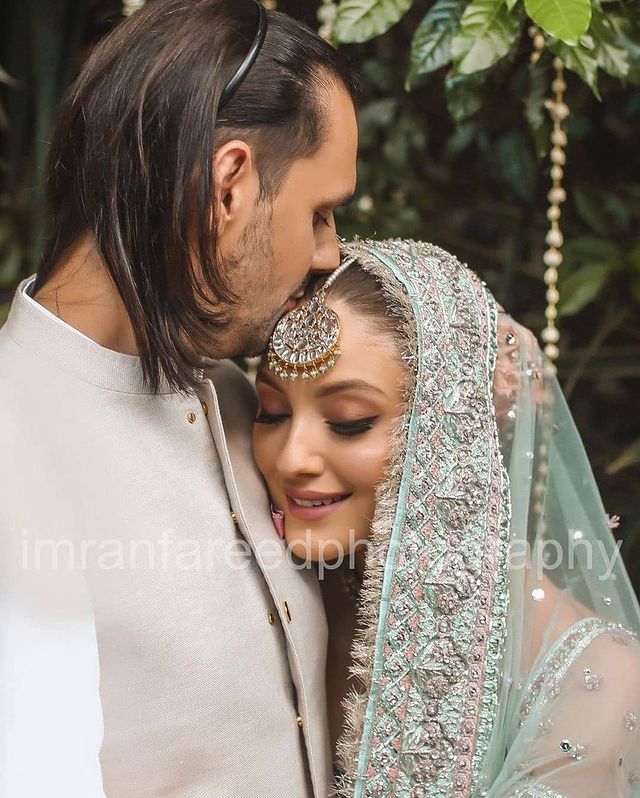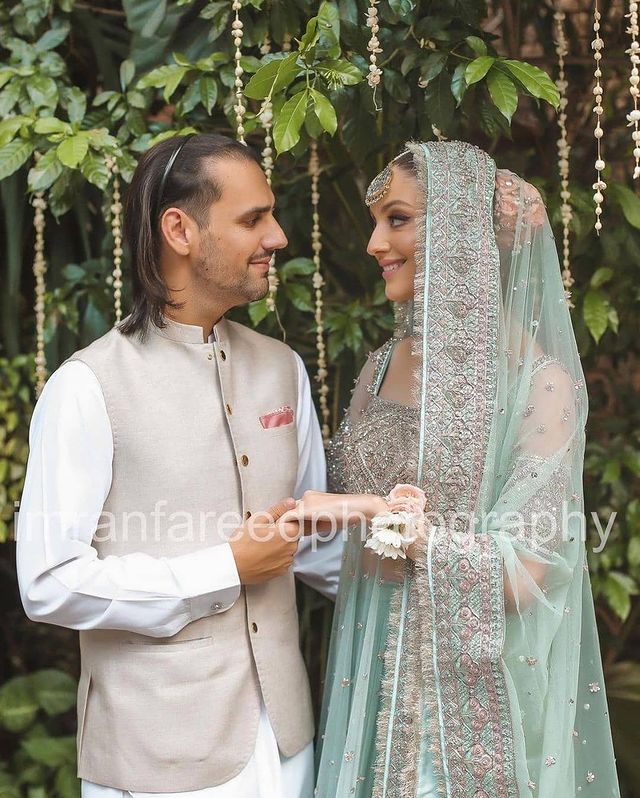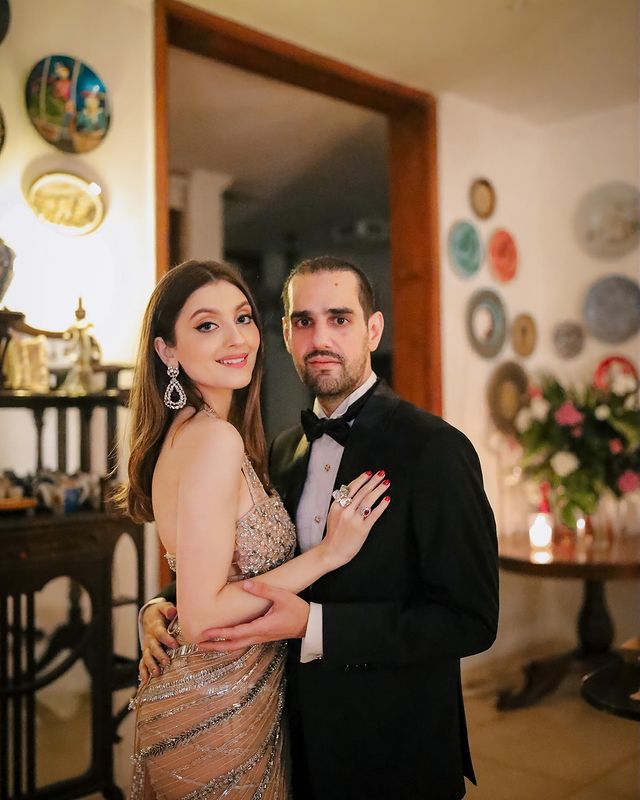 12. Komal Iqbal
Komal Iqbal is a model and actress whose most celebrity sister, Sumbul Iqbal, ensures that she is never alone. Komal's wedding celebrations were formally held this year. Her wedding was a lavish affair with several functions. She made sure she looked different at every function, and everything was well arranged. This was arguably the most lavish celebrity wedding of the year.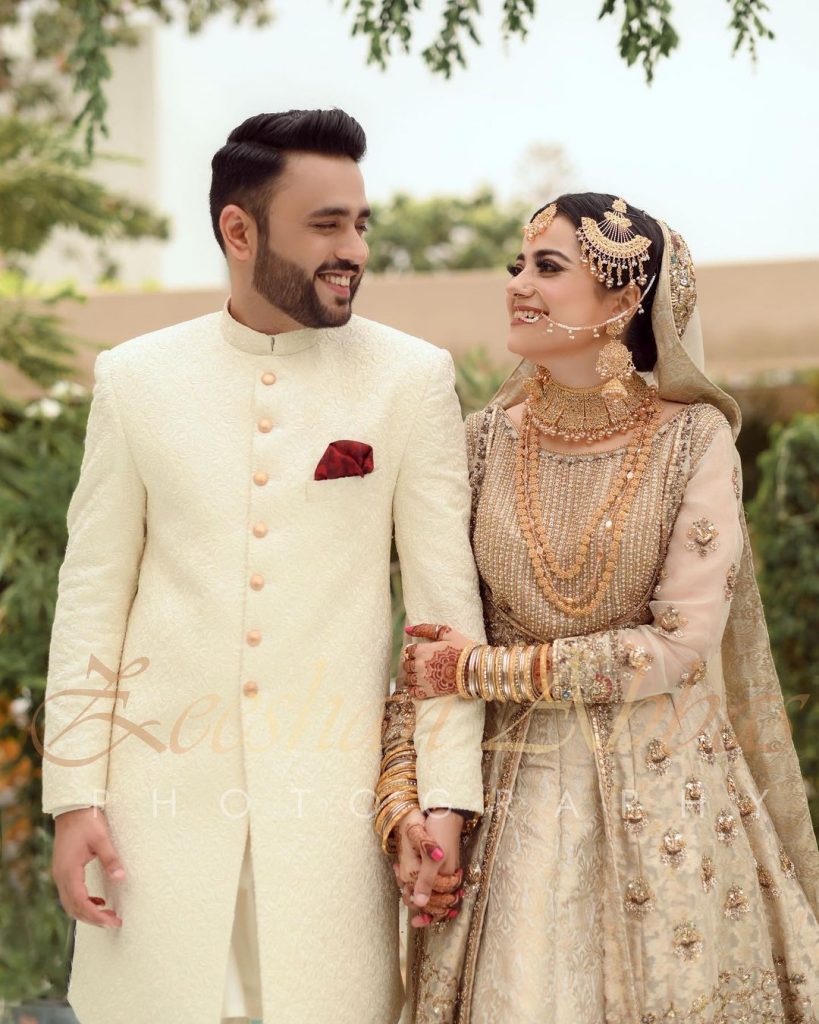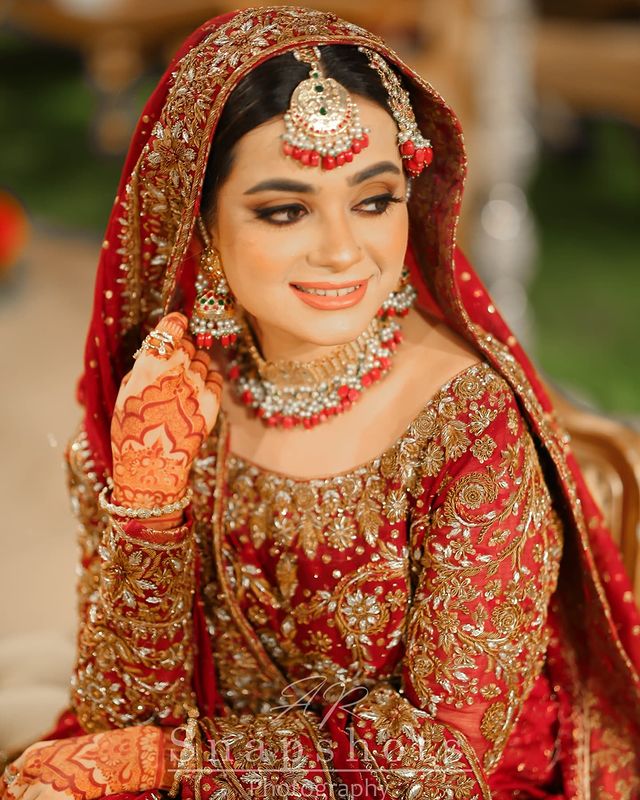 13. Minal Khan and Ahsan Mohsin Akram
Minal Khan married actor Ahsan Mohsin Akram, her boyfriend. The couple's admirers had been looking forward to this wedding, so there was a lot of anticipation. Minal Khan and Ahsan Mohsin thoroughly enjoyed their wedding festivities, which drew a lot of criticism. The pair, on the other hand, effectively told the critics off by uploading photos from their honeymoon, demonstrating that they had not been affected by the criticism in any way. The pair got into difficulty as a result of their public display of passion. The wedding reception was a star-studded affair as well.