Saba Qamar is a stunning actress with a lot of potentials. She has been in numerous plays, all of which have been huge successes. Saba has also appeared in a drama based on the life of Qandeel Baloch, in which she gave an outstanding performance. She has also collaborated with Yasir Hussain on the film "Lahore se aagey." Saba Qamar is also the highest-paid actress in our industry and is working on her new picture, "Kamli." 
Saba recently modeled for Ethereal Salon in a stunning bridal shoot. She looks stunning in the enticing costume and regal appearance she developed, especially for the shoot. Let's take a look at some of the stunning photos from the shoot.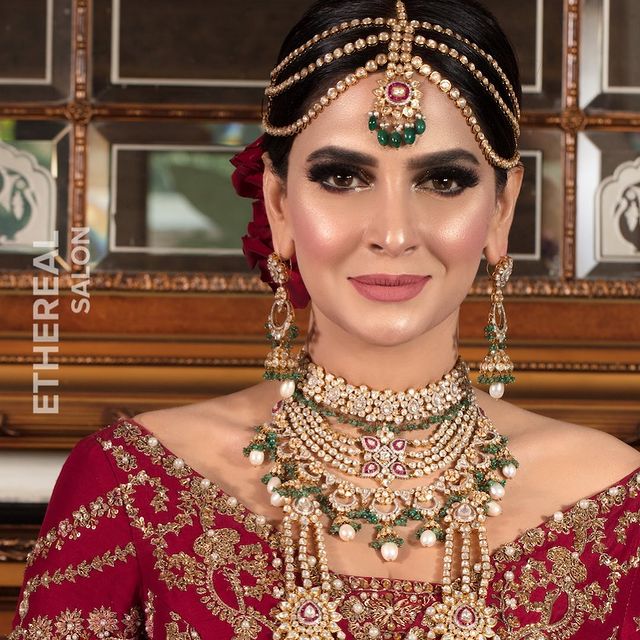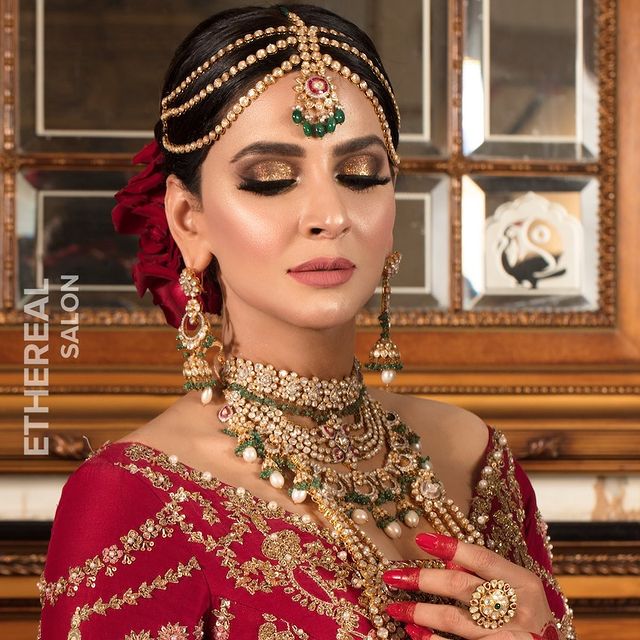 Saba Qamar has now appeared in films alongside all of our industry's big names. She made her film debut in the art film Manto, and her commercial debut was in the film Lahore Say Aagey. Saba took a circuitous route to Bollywood, working in Hindi Medium alongside Irfan Khan and earning a Filmfare nomination. Saba returned to Pakistan after the Indian producer canceled all the contracts with Pakistani actors. Two of her upcoming films, Kamli and Ghabrana Nahi Hai, are in the works.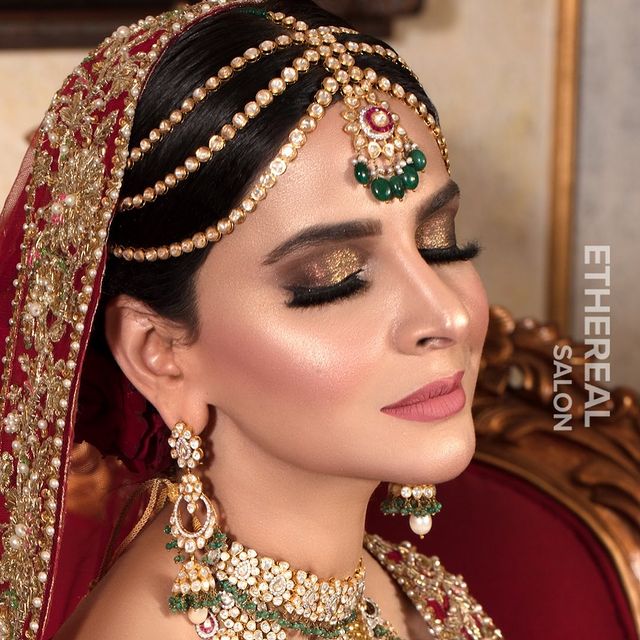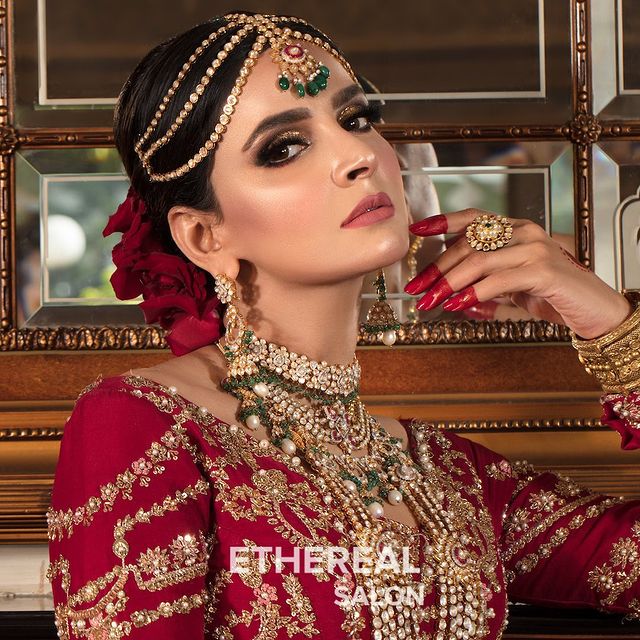 Saba began her acting career in 2005 with the drama series Mein Aurat Hoon. Qamar has gone through many phases in her career, from acting to mimicking, and has done everything that has contributed to her becoming one of Pakistan's most acclaimed actresses. Saba Qamar was most recently featured in the drama series Cheekh, in which she portrayed a lady who gave up all for the sake of the truth.