Fakhr-e-Alam is a well-known Pakistani singer, actor, and host. He is well-known for his bhangra rap, comedic acting, and excellent hosting skills. He's also flown a single-engine plane around the world.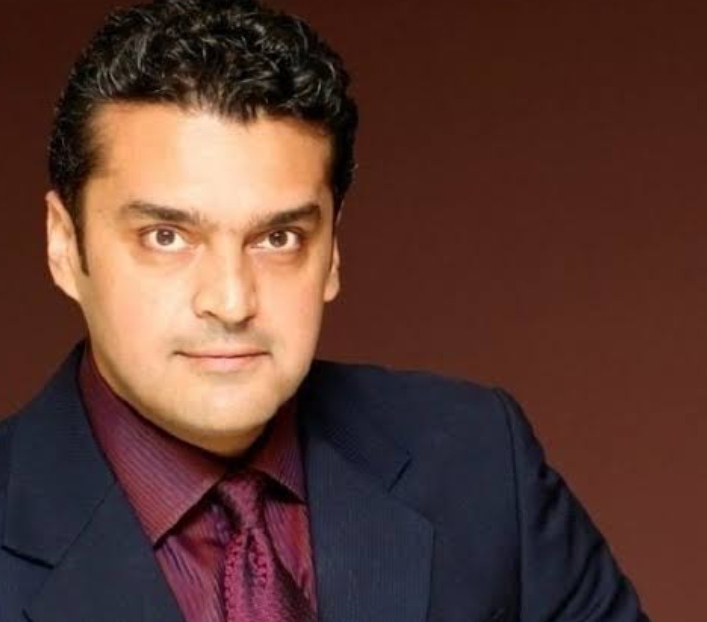 He recently paid tribute to Moin Akhtar, a well-known host, actor, and comedian, on his 70th birthday. While sharing a screen with the legend, he remembered the time. He expressed his desire to spend more time with the greatest performer of all time.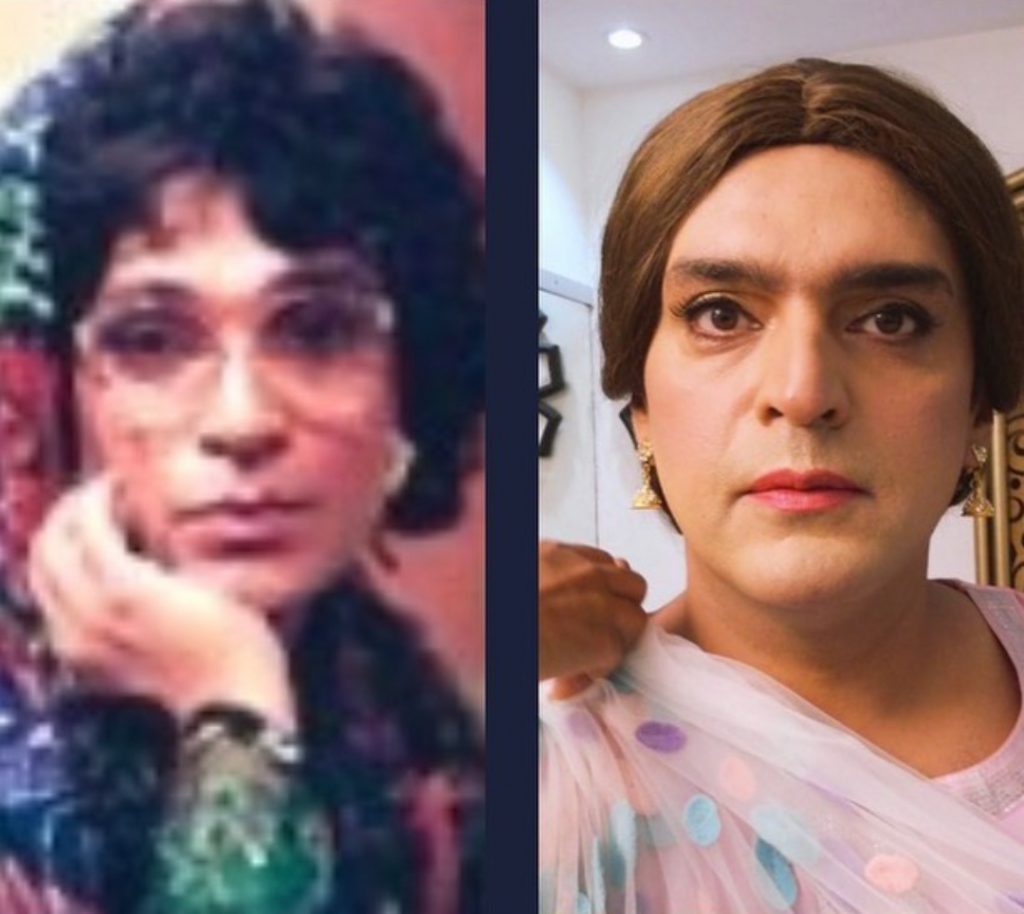 He posted a picture of Moin Akhtar from the drama Rozi on Instagram, coupled with a picture of himself from the drama "kis din mer viyah howay ga," in which his role resembles "Rozi" a lot.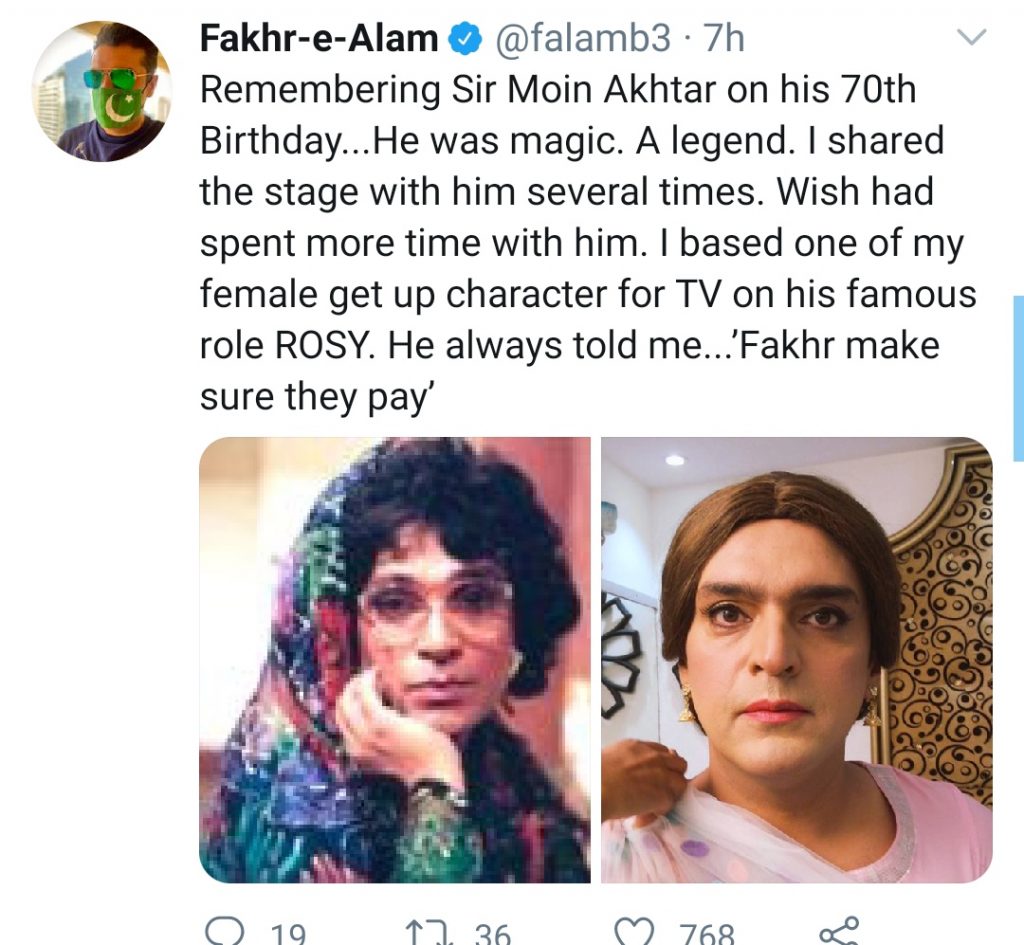 On his 70th birthday, Sir Moin Akhtar is remembered… He had a special ability. It's a legend. I had the opportunity to share the stage with him multiple times. I wish we had spent more time together. One of my female TV characters is modelled on his renowned part ROSY. He used to say to me, 'Fakhr, make sure they pay.' What a legend….miss you sir."