Ayeza Khan is a lovely and adorable Pakistani actress who is currently working on a number of projects without taking a break. Her most recent drama, Lapaata, has been a hit.Danish Taimoor joins Ayeza Khan in celebrating their adorable daughter's birthday. 
Ayeza Khan's entire family appears to be extremely polite, and both her husband and wife are the most senior actors in Pakistani showbiz. Ayeza Khan is 30 years old and still looks as fit as her husband, who also works hard on his body. Ayeza Khan is noted for her ability to find joy in every situation. On Eid, we witness gorgeous family photographs of Ayeza Khan, as well as birthday celebrations for each family member. Ayeza Khan recently posted images on Instagram celebrating the birthday of her daughter Hoorain.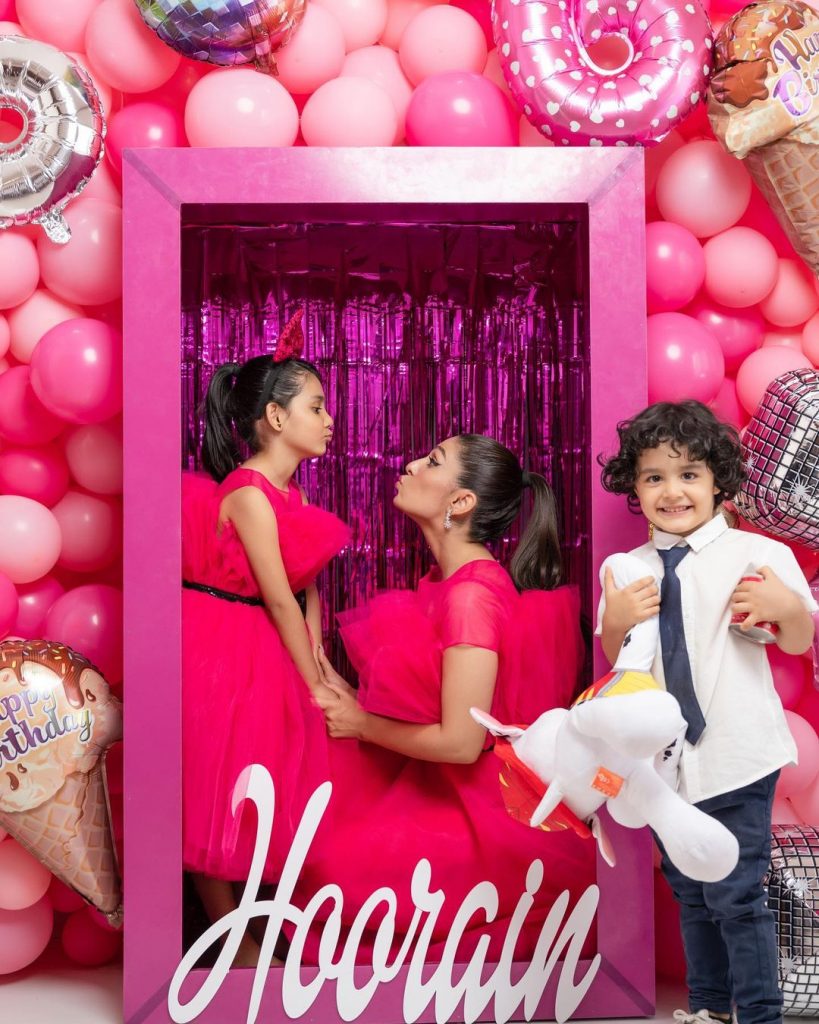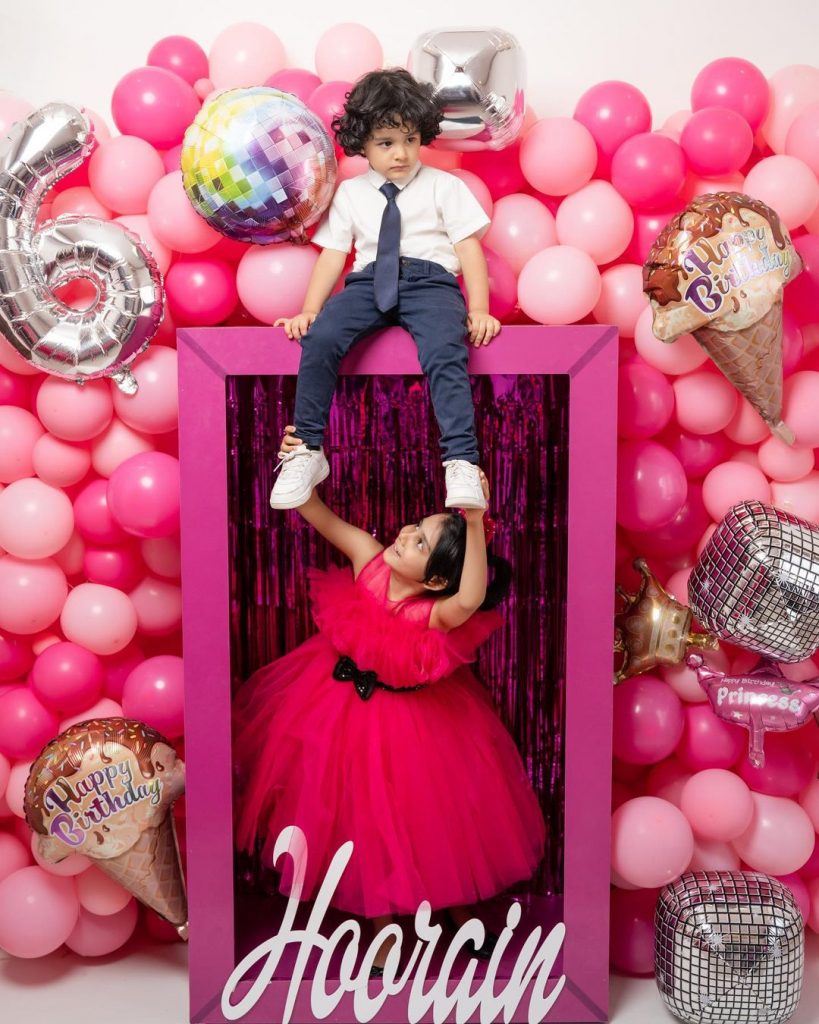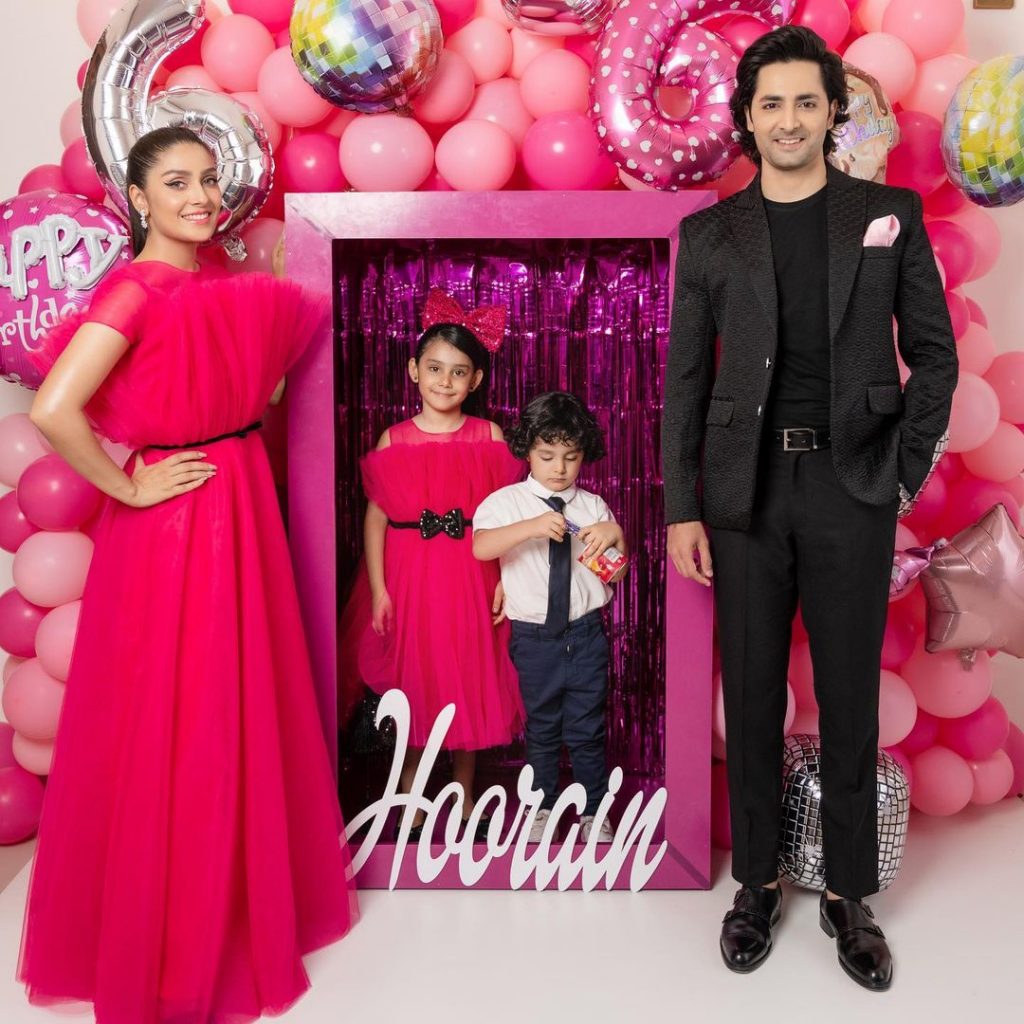 On the internet, Ayeza Khan's celebration of Hoorain's birthday party has gotten a lot of attention. People in the comments section can't stop adoring the birthday pictures. Ayeza Khan and her daughter Hoorain both donned a similar red-shaded birthday celebration dress, and they both looked stunning. The party theme for Hoorain Taimoor's sixth birthday celebration is a stunning mix of pink and red tones.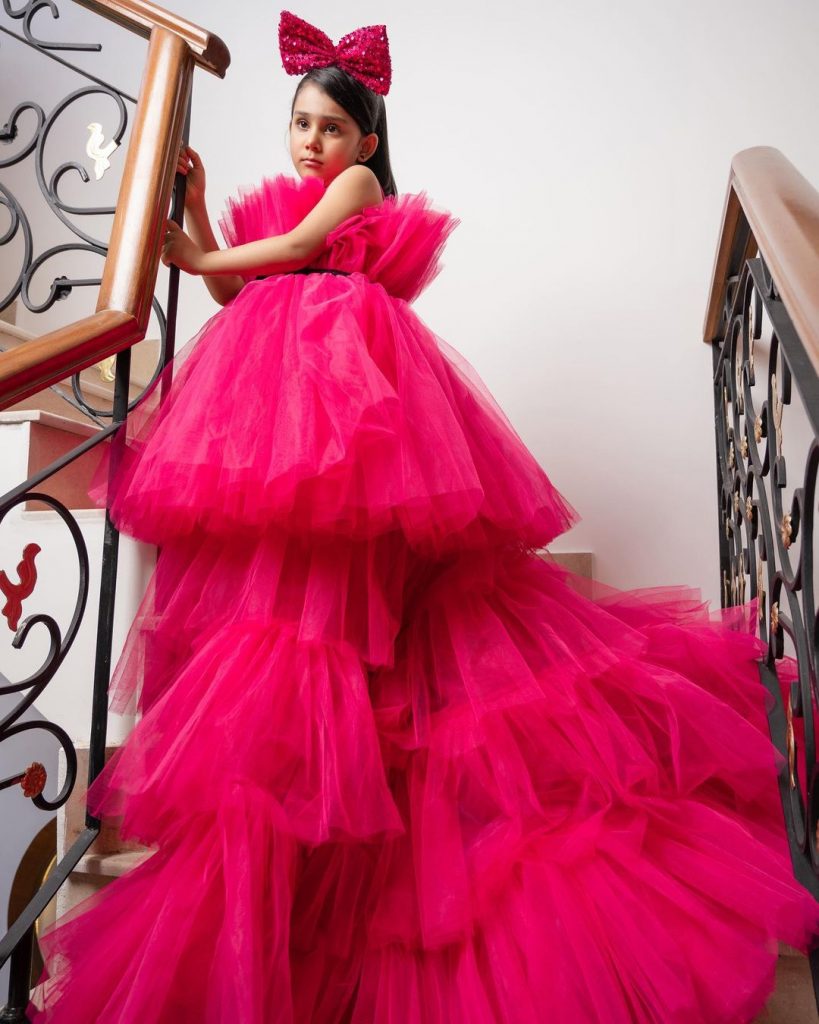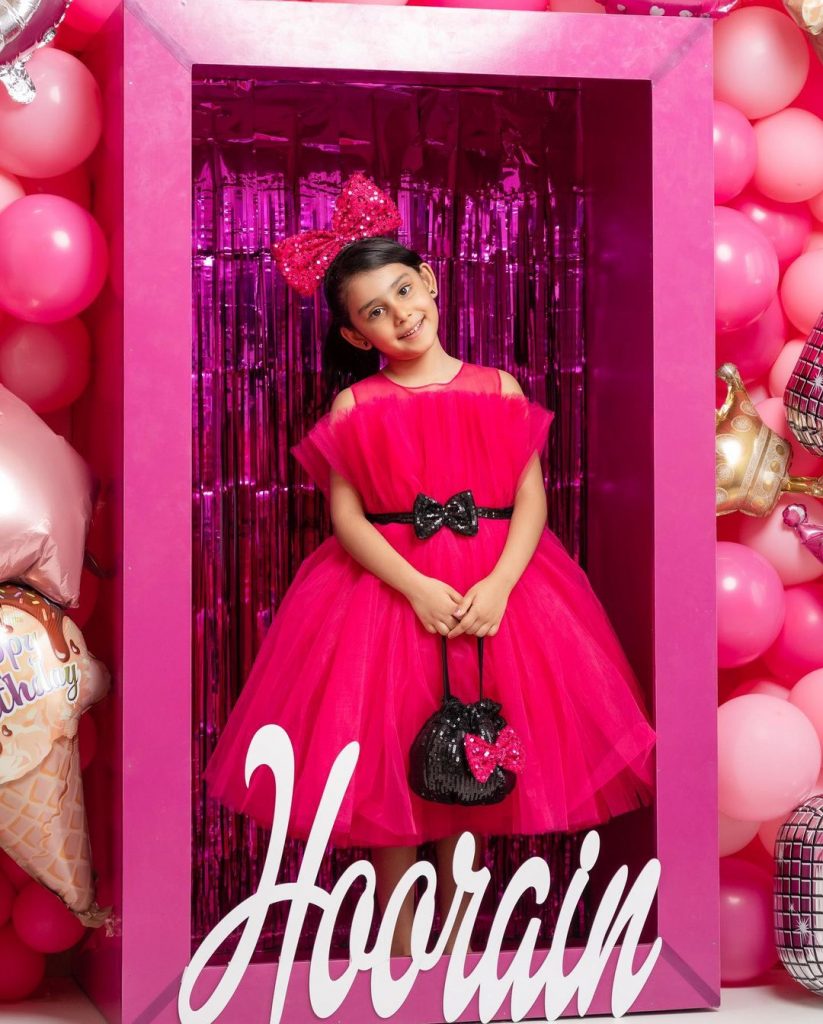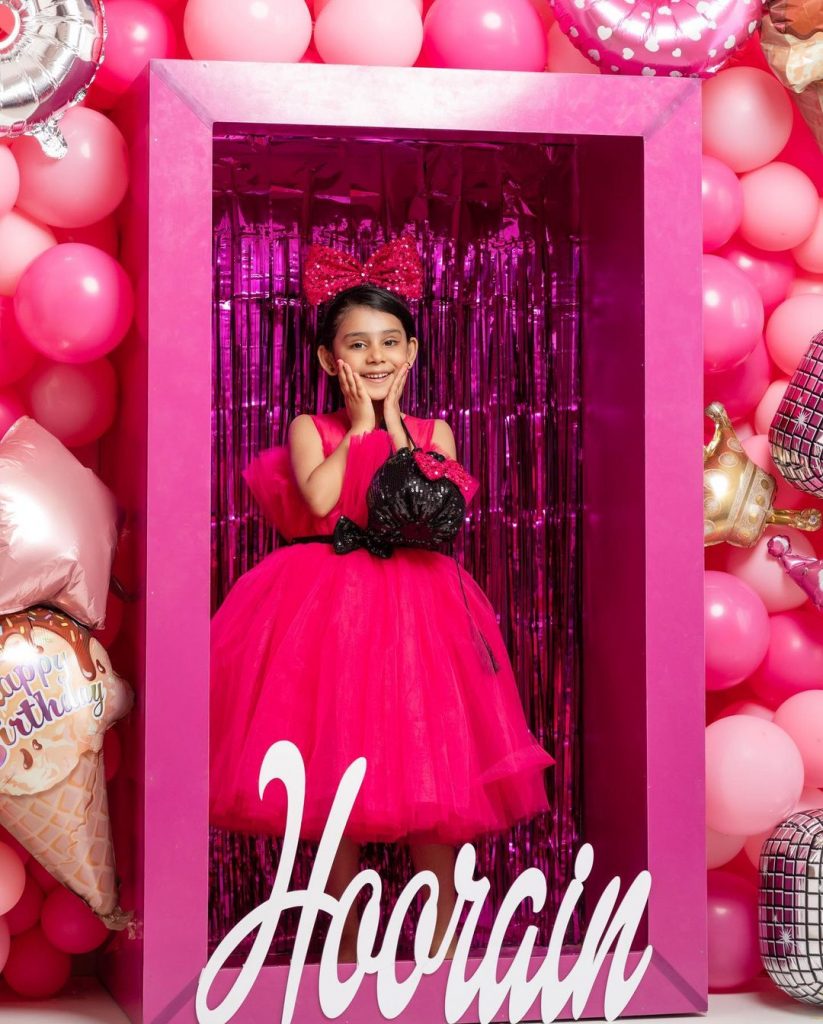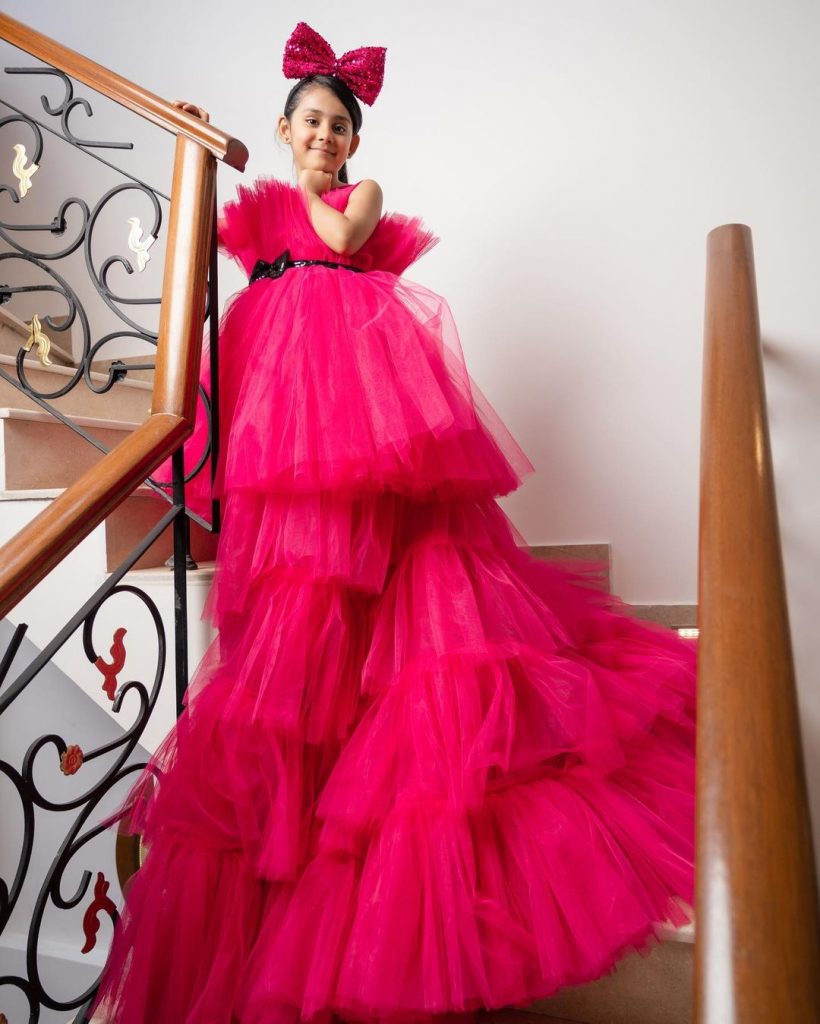 However, some people believe that wealthy individuals nowadays tend to celebrate everything. They are chastising Ayeza Khan for going beyond with the celebrations.