Imran Abbas is a well-known Pakistani actor who has been in several dramas, including the blockbuster Khuda Aur Mohabbat, as well as Meri Zaat Zarra e Be Nishan and Akbari Asghari. We can find fans of the actor all over the world.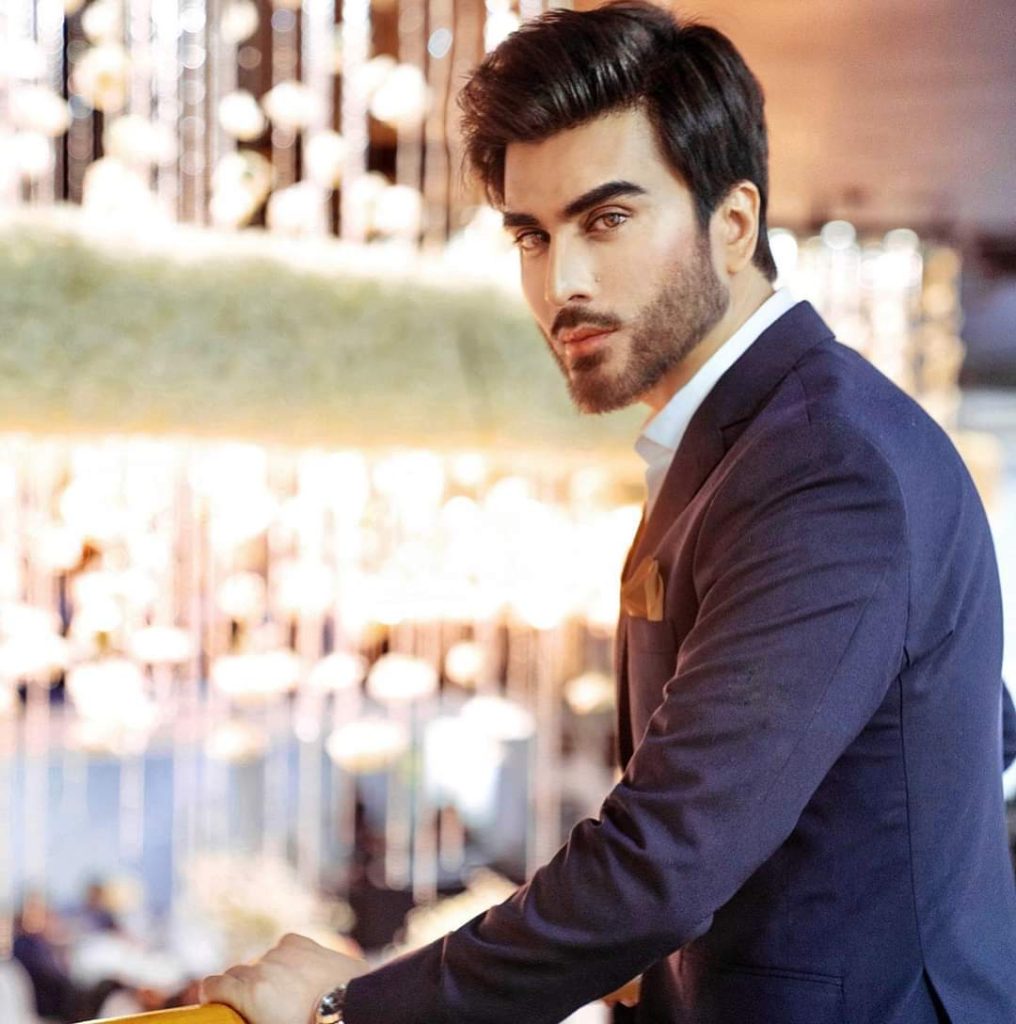 The actor recently shared some heartbreaking news concerning his mother. Imran shared the sad news of his mother's death. "The 15th of December," the actor lamented, "Two years ago, I lost my father, and today I lost my mother on the same day. Please recite Fatiha for her. Inna lillahi wa inna ilayhi raji'un."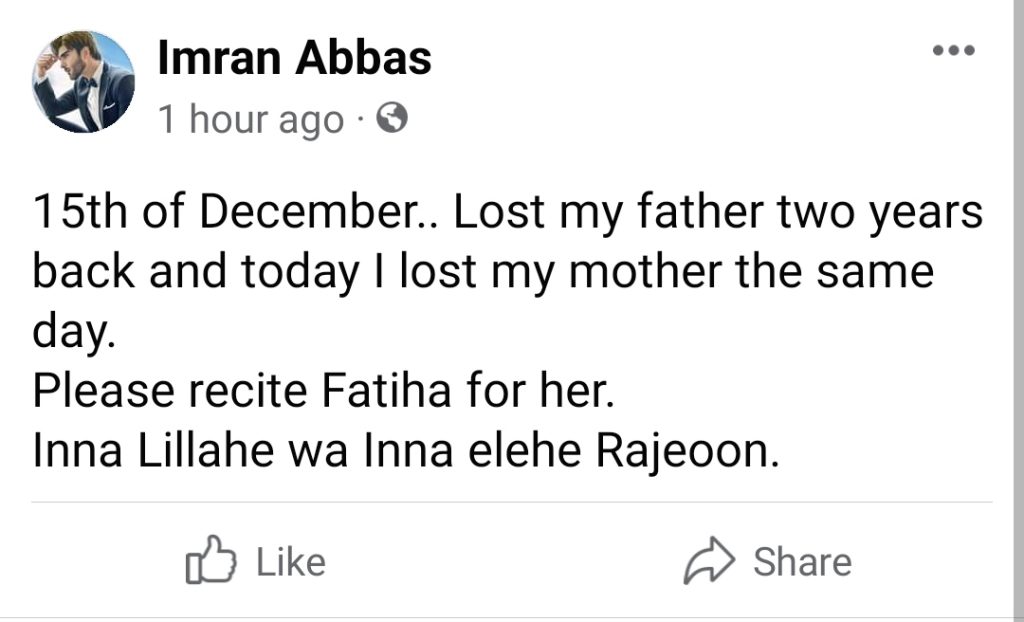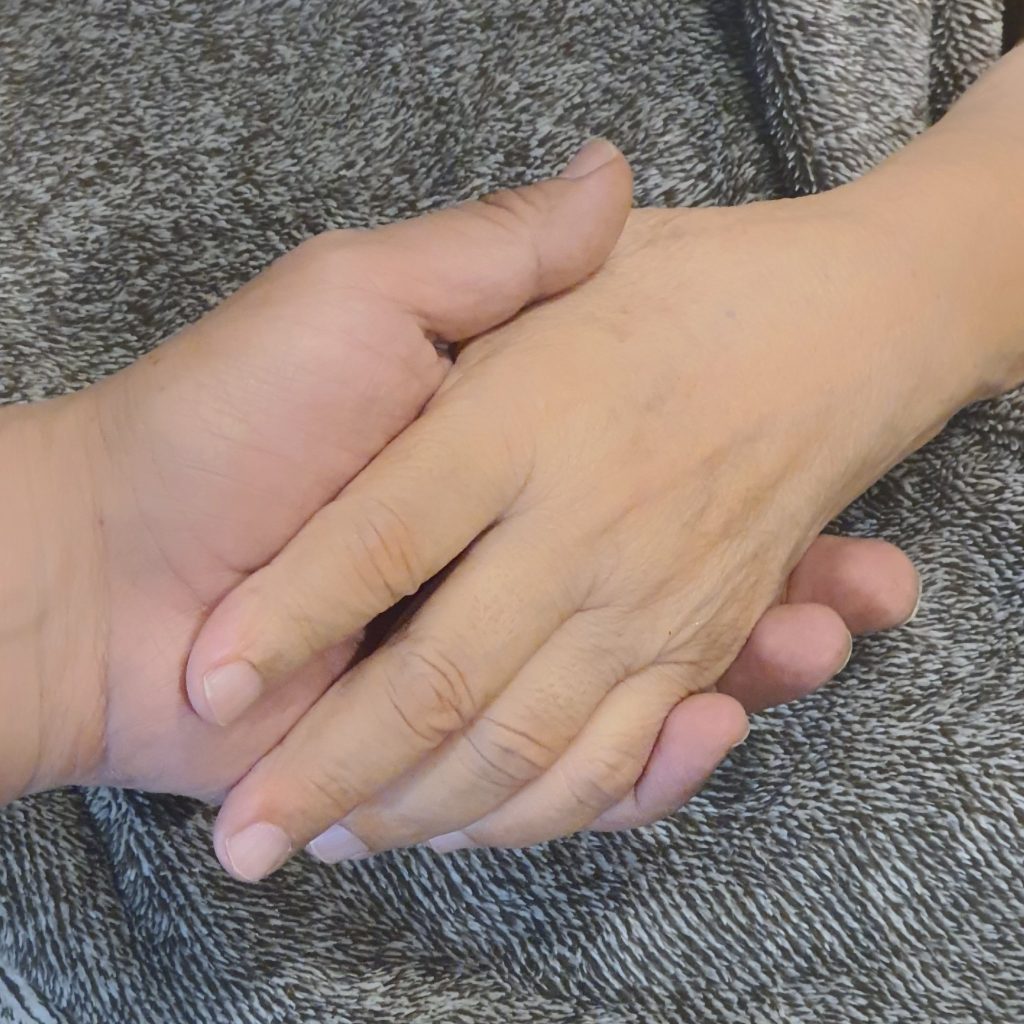 Imran Abbas was a kind and caring son, and we often overheard him talking about his late father and sister. We also discovered him uploading touching photos of himself with his mother, kissing her feet, and holding her hands. Indeed, the artist has suffered yet another major setback. May Allah give him Sabar.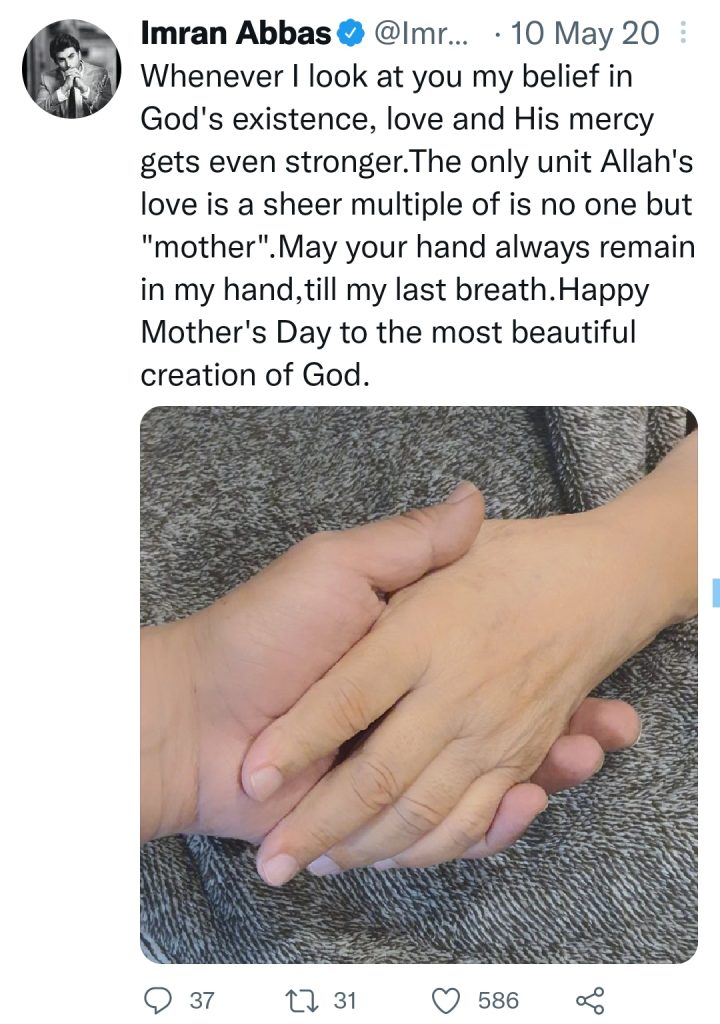 On the actor's Facebook fan page, a slew of celebs expressed their sorrow and condolences. Look at what his friends and fans have to say.