Malala Yousafzai is a Nobel Peace Prize recipient and a Pakistani activist for female education. She is also the world's youngest Nobel Laureate and the second Pakistani to win the prize. Her campaign for human rights, particularly the education of women and children, has blossomed into an international movement in her native Swat Valley in Khyber Pakhtunkhwa, northwest Pakistan.
Malala Yousafzai shared the news of her Nikkah on Twitter recently. Asser Malik, the General Manager of PCB's High Performance and Co-Founder of LMS Pakistan, has married her. "Today marks a special day in my life," she captioned several photos from the nikkah ceremony.
She recently took the twitter and announced her marriage with her long time friend and an PCB employee Asser who is so handsome and humble guy.
Malala is a public figure and a sensation for many girls as she achieved the highest place in the world and is proud of her parents.
The groom also looks happy and blossom during that nikkah ceremony in the UK where the bride is residing now a days after her migration from KPK province of Pakistan.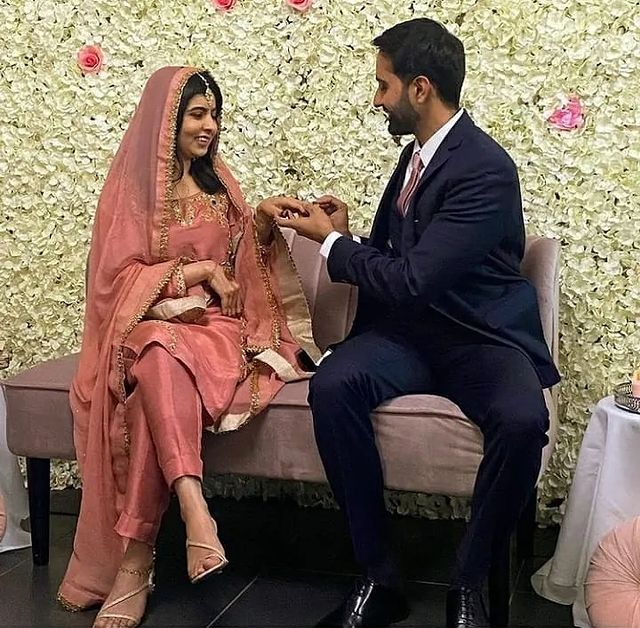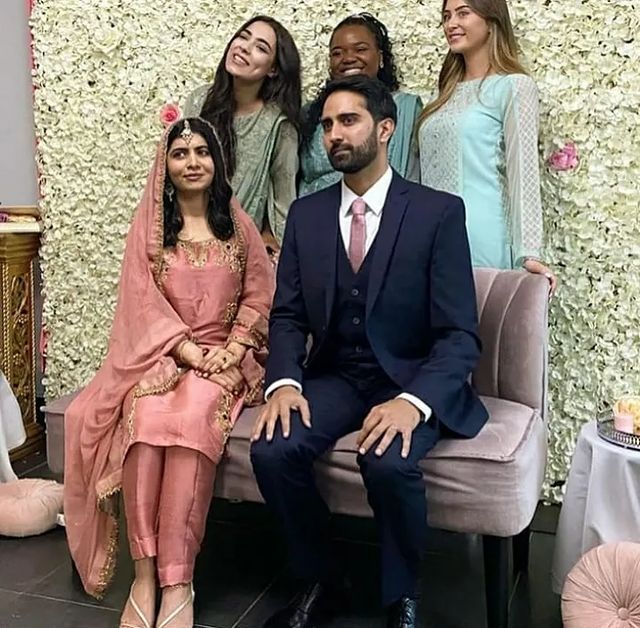 Many people across the world congratulate Malala and wish her for her future as marriage is not certain in this materialistic world. The mother of the bride look happy and was smiling during the ceremony. She is a pure humble soul from Sawat KPK.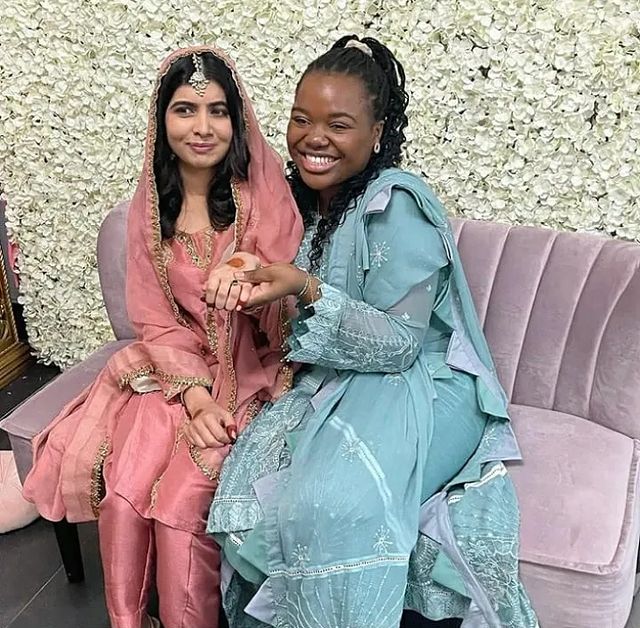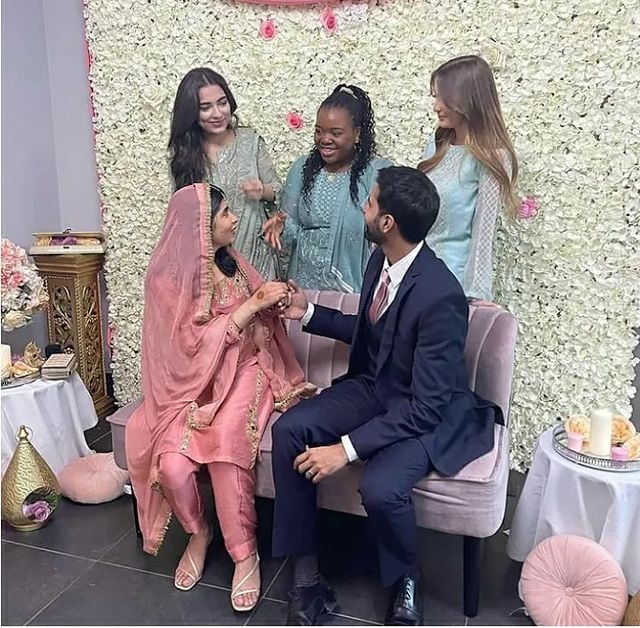 Many friends of the bride participated in the ceremony but not a single person joined the nikkah from the groom's side or maybe they were shy of taking pictures.